Happily ever after: Disney's Fairy Tale Weddings & Honeymoon Professional Intern spotlight
Who's dreaming of a happily ever after? Saying I do in front of Cinderella Castle and having fireworks bid you adieu as you are whisked away by white horses in Cinderella's Coach into your own fairy tale is only the beginning when having a wedding at Walt Disney World® Resort. Disney's Fairy Tale Weddings is a dedicated team of weddings consultants who will help you plan an enchanting day you will never forget. As a Disney Professional Intern on this team, you are given the chance to work in your field of study next to industry leaders. Abbie Kellner, a current Disney's Fairy Tale Weddings Event Services intern, makes magic in the most magical place on earth on a couples most magical day of their lives.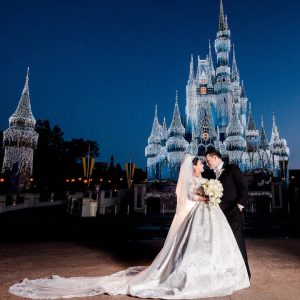 Can you feel the love tonight
In Abbie's role, she helps plan and execute Disney's Fairy Tale weddings. Abbie graduated from the University of Central Florida's Rosen College of Hospitality Management as a double major in event management and hospitality management. She becomes a part of a brides most special day by inputting a couple's preferences for menu tastings, cake tastings, planning kits in pre-planning, in addition being on-site on the wedding day. "I want our brides to feel like a guest at their own wedding," she said.
When you wish upon a star
At Walt Disney World ® Resort, there can be multiple weddings happening at the same time, although the bride and groom would never know it. In fact, this past year, they had 7 weddings in one day, "and that's the magic of Disney," Abbie said.
The Resort offers numerous venues throughout the parks and resorts for a bride and groom to pick from to host their ceremony and reception. However, Disney always likes to take their bride's wishes and turn them into an experience her and her guests will never forget. If a place is special to the couple, the sales consultants can work with the couple to try to make it happen – besides, it's fun to do the impossible. They have even hosted a ceremony at the Twilight Zone Tower of Terror at Disney's Hollywood Studios and have an upcoming reception at Trader Sam's at Disney's Polynesian Beach Resort! As our good friend Jiminy Cricket says "the most fantastic, magical things can happen, and it all starts with a wish!"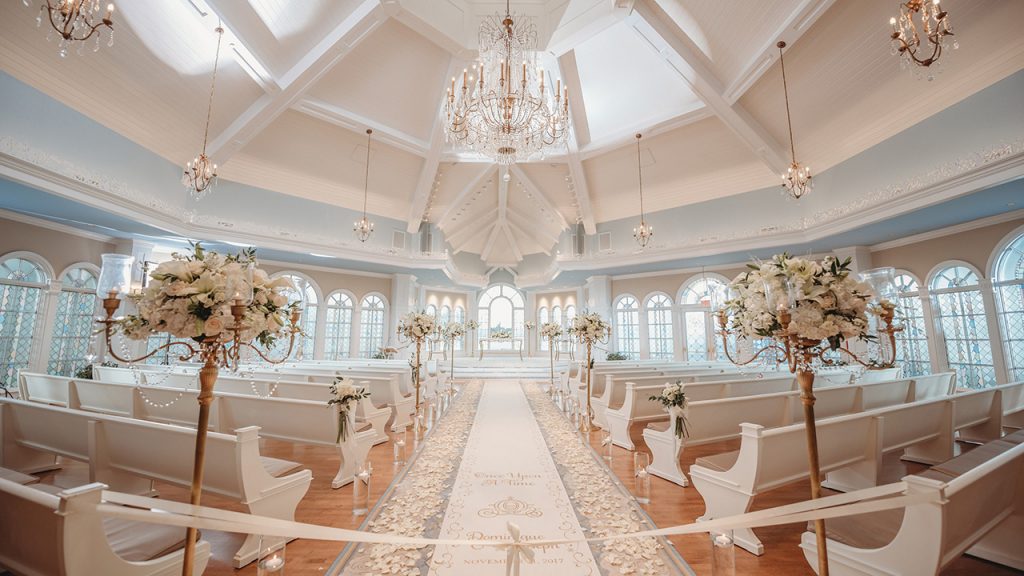 Once upon a dream
For many brides, it's a dream come true to get married at the most magical place on earth. Some grow up dressing up as a princess, meeting them at the parks, and even witnessing magical proposals at Walt Disney World ® Resort. For Disney brides, it is now their turn to put on their wedding gown and be the princess they have always imagined themselves to be. For many, "it brings their life full circle," Abbie says.
So this is love
When you say I do to Disney's Fairy Tale Weddings, you are saying yes to exceptional guest service. "Our guests already have higher expectations for Disney in terms of exceptional guest experience and service and because we are impacting someone's wedding day our team needs to exceed those expectations even more." And that is exactly what they get. For every dreamer out there, you can now join couples on their magical journey and watch their wedding dreams come to life, as you daydream about yours as well. Watch their romantic fairy tale come true, as they say yes to their own happily ever after and go behind the scenes to watch the magic take place on Disney's Fairy Tale Weddings television show on Freeform.
All for love
Abbie had the opportunity to work on one of the weddings that is featured on this new TV show, and was even able to meet the hosts, tWitch and Allison. Whether the wedding takes place during sunrise at Magic Kingdom Park Main Street Railroad Station or Epcot's World Showcase, Abbie and her team is there to make sure the bride and groom enjoy their big day and are not worrying about what is coming next or if anything is forgotten.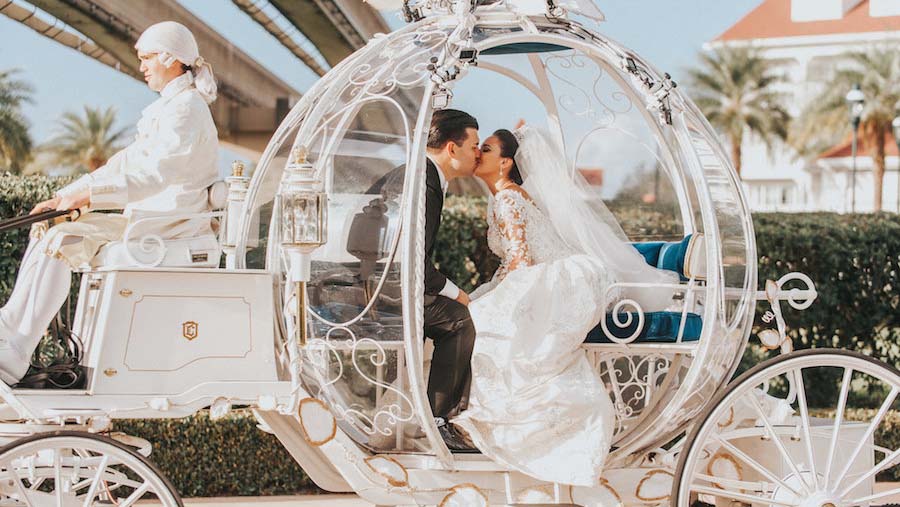 Start of something new
As a professional intern with Disney's Fairy Tale Weddings, Abbie has been stretched to think outside of the box. "Our resources are very different at each venue, and I have had to learn how to roll with the punches." While in her role, Abbie strives to make the most of every day. "I try to never eat lunch by myself, but instead use that time to build relationships with my team and our Disney partners. I strive to not only do the tasks assigned to me, but also make a lasting impact on the department I am a part of."
Since Abbie has started in June, she has already helped with 100 weddings. Abbie is a part of a dedicated team that truly works to make a couples love story come to life for their big day.
Advice for future PIs
Disney has a special place in all of our hearts, that we will forever cherish, but being able to work for this company is a unique opportunity.
Have the most knowledge and experience in your field, passion is great but real-world experience is invaluable.
Do everything you can to stand out.

Send hand-written thank you notes. Everyone is qualified, so give yourself an extra edge.