Magic-making Marco, Guest Relations Professional Intern
You could say Disney is in Marco's blood. His family has always been big Disney fans, especially his mother. After experiencing Disneyland® Resort as a kid, Walt Disney World® Resort with his family, and seeing how much joy Disney Parks sparked, he knew where he wanted to end up. So after completing a Disney College Program, graduating from The University of Arizona, and studying abroad in Chile, Marco came back and is now a Guest Relations Professional Intern at Walt Disney World® Resort.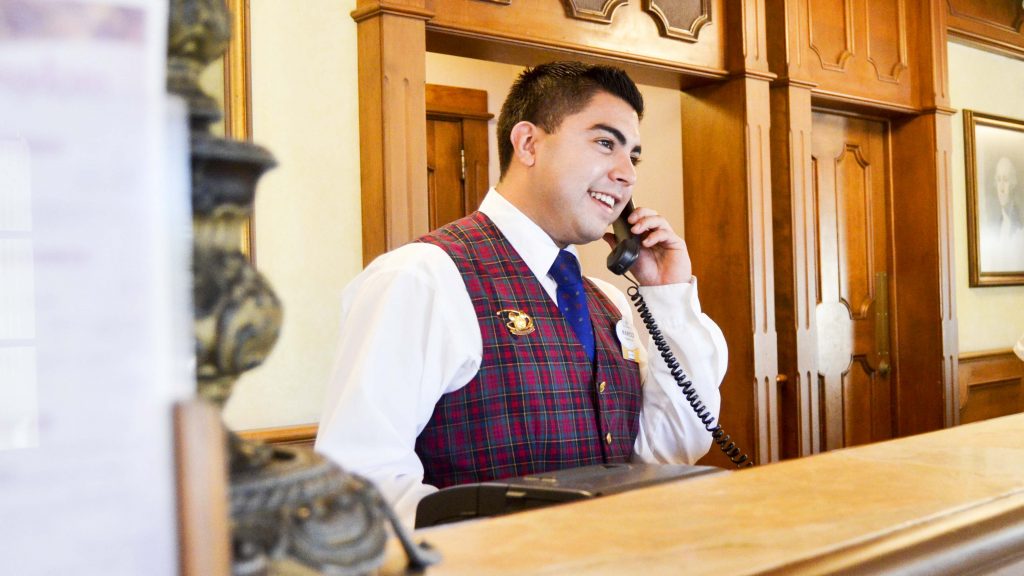 Tell us about your Disney journey!
Believe it or not, I didn't know the Disney College Program existed until two of my best friends applied and completed a program. A couple years later in 2015, I convinced my friends to apply again and we all got accepted to the 2016 Fall Advantage Program! I lived in Vista Way
and started off as Concierge Front Desk at Disney's Art of Animation Resort, and then moved over to the Living with the Land attraction in Epcot. (I never ever thought that I would someday be working at Walt Disney World Resort!)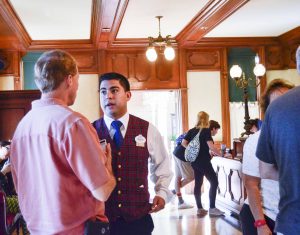 Where are you now?
I am currently a Guest Relations Professional Intern in Magic Kingdom Park. Most of the time you can find me in the front of the park or at City Hall. People come to us for many reasons. I've helped find lost strollers, and we've even had someone come in with a broken finger in need of assistance. Anything can happen in Guest Relations, and we have to be prepared to calmly handle the craziest situations!
The best part about my role is that no two days are the same. I help people when they have problems with the My Disney Experience app, have questions about FastPass+ or need assistance using our disability services. For example, if a guest is unable to wait in queue environments because of their disability, we have the ability to help them out.
Why did you want to go into Guest Relations?
When I was applying for internships, my recruiter recommended Guest Relations. I am so thankful that my recruiter helped guide me to this role. I have the opportunity to interact with guests daily, solve their problems and make someone's day better. We make magic!
I think it's awesome, too, that I get to combine communications and Spanish on a day-to-day basis. I majored in Communications and minored in Spanish. I am consistently communicating throughout my day with many guests and leaders throughout property. Because I'm fluent in Spanish, I can communicate with Spanish-speaking guests.
What specific skills are required for this internship?
I definitely think having a positive attitude and the ability to think quickly and multitask are essential skills for this role. These are a few things I strive to improve every day. How can I spin a bad situation around and make it a good situation quickly and efficiently? I also think it's important to treat guests the way you would want to be treated. Every time I interact with a guest, I like to picture that guest as my mom or my family.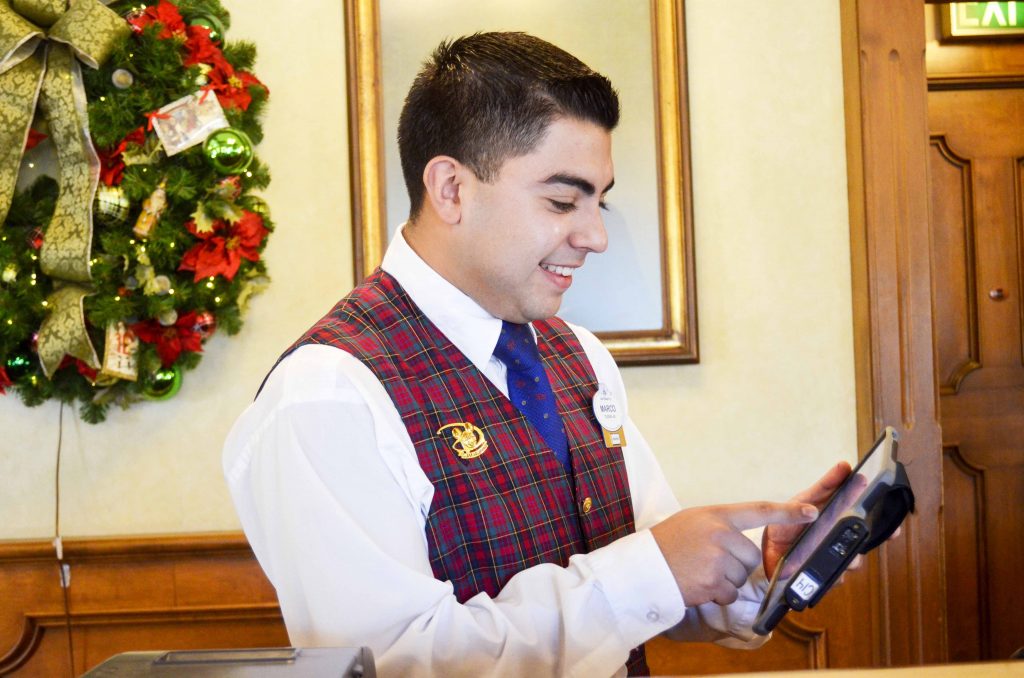 What's your favorite part about your current role?
I enjoy being in the parks! I love walking down Main Street U.S.A. every day. We have a rotation where you walk from the front of the park to Liberty Square, and I always walk on stage to get to my next destination. On route, I usually hand out stickers to the elderly. They love it more than anyone! We talk about their kids and grandchildren. I sometimes walk them to their next destination or chat with them for a minute. I'll hand them some stickers at the end of our conversation and go on my way, and that is something special.
Do you have any advice for future applicants interested in Guest Relations?
Speak to your leaders if you are interested in Guest Relations! You need to show you are interested. As someone who is currently in this position, you have to always be ready and willing to go that extra step for the guests. Show that you would be an asset to this role, and that you really want to be here and make magic!
Sometimes it can be overwhelming learning about all the resources and dealing with guests that are unhappy, but you have to keep multitasking and serving with a smile. If there are guests that are unhappy, I strive to flip their day around.
Where do you see yourself in the future?
I would love to have the opportunity to reach out and make a difference as an ambassador within Walt Disney World® Resort. The park keeps getting bigger and better, and I want to be a part of that. I want to help families and cast members alike create life-long memories. I want my time here with The Walt Disney Company to be spent making magic.
My mom recently visited, and seeing her experience everything here is one of the most magical things I have ever seen. I want everyone to feel like my mom when they come to our parks or resorts. To forget about everything else in life and feel like a child again; truly and genuinely happy. I think that was what Walt Disney's original vision was. If it wasn't, it's definitely mine!
FUN FACTS
Favorite Park: Epcot
Favorite Attraction: Gran Fiesta Tour Starring The Three Caballeros
Favorite Disney Character: Carl Fredrickson
Favorite Disney Snack: Popcorn
Favorite Disney Entertainment: Festival of the Lion King at Disney's Animal Kingdom Theme Park
Favorite Disney Movie: "UP"