Participant spotlight: Brien, Cultural Exchange Program
"I wanted to do something adventurous." – Brien, Cultural Exchange Program participant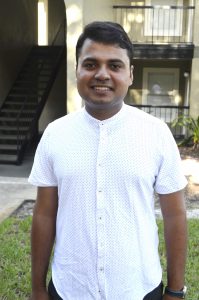 When you participate in a Disney International Program, you are embarking on a once-in-a lifetime adventure. For Brien, the Cultural Exchange Program has brought him excitement, lifelong friendships and knowledge about different cultures he never expected to gain.
Introduce yourself and tell us a little about what a typical day in your role is.
My name is Brien and I work at Disney's Typhoon Lagoon Water Park. I work at the main entrance where I get to welcome the guests at the touch points. I get to meet guests from all around the world. They ask questions all about the park and I hand out the maps to them and explain as much as I can.
What inspired you to take on this big adventure of moving to a different country and working in the United States? I'm an undergraduate from St Joseph's College in Bangalore, India. This is my first job. I didn't want a desk job; they get very monotonous and boring sometimes. Since I'm young, I wanted to do something adventurous. When I applied, I was lucky enough to be one of the few selected from this program.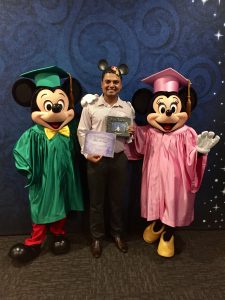 What's been your favorite part about working at Disney in the United States?
I think that working at Disney in the United States has been wonderful. They value their employees here and go out of their way to make sure they're one of the biggest assets for the company. It's not just the guests. They treat their employees just as well as they treat the guests. Disney has provided us with many things, such as transportation and housing. There's a lot of freedom. I'm glad Disney actually takes in our feedback. It helps us, as well as them, be connected and serve the guests better.
What is your advice for candidates?
First, I would tell them to have a strong resume. They need to know why they want to do this program. You don't just learn here, you enhance your chances of getting a job in the future. Know what you want to get out of this program, and what you expect from it. Second, know why you want to work for Disney. Is it just because Disney is popular, or are you very passionate about what Disney can provide you? The third thing is, are you capable of being by yourself in a new place? Once you've come so far, it might not be very easy to connect with your parents or loved ones back home. There's a huge time difference. If you're able to live independently, I think this program is very brilliant. You're going to really love this program once you come here.
Are you ready to start your own adventure? Apply here!