Disney Professional Intern Spotlight: Shanna, Communications Intern, Disney|ABC Television Group
Meet Shanna, a University of California-Santa Barbara undergraduate and Communications Intern at Disney|ABC Television Group (DATG). Shanna currently studies Communication and hopes to continue working in this field once she graduates. Before coming to DATG, Shanna volunteered at a teen-to-teen crisis hotline, interned at a boutique talent agency, worked at a casting agency, and even created her own Instagram-based food blog in her free time. Shanna describes herself as a "creative" person and enjoys writing, reading, singing, acting, cooking and drawing.
Learn about how she brought her creativity to Disney|ABC this summer:
Tell me a fun fact or two about you.
I can speak 3 languages, I can do the wave with my eyebrows, and when I was little, I wanted to be a professional wrestler like The Rock.
What inspired you to apply for an internship with ABC?
Aside from the fact that I have wanted to work within the entertainment industry since I was a kid, I had the opportunity to help with the Television Critics Association Summer Press Tour (one of the biggest events this team organizes) last year and loved the experience. So, when details emerged about the full-time internship, I jumped on the chance to apply for this position.
Describe your role:
The two biggest projects I work on here have been with our team's involvement with D23 and with the Television Critics Association Summer Press Tour, so the majority of my time is spent on assignments that help with these events. In addition to that, on a daily basis, I also help with the show publicists and various members of our department on any projects they are working on.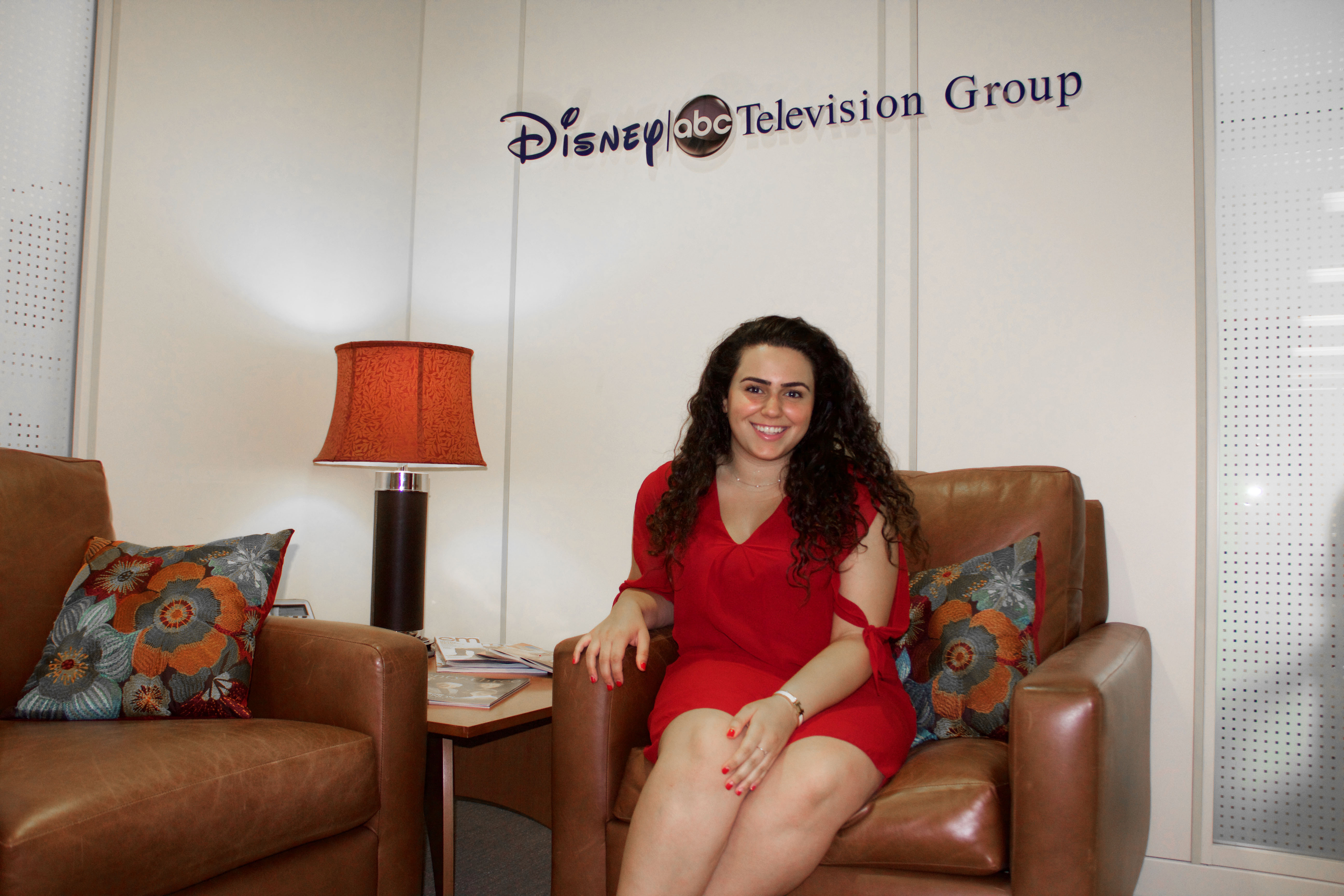 What qualities make you successful in your internship?
Some qualities that make me successful in this position are my reliability—and by that, I mean that when I'm asked to help on something I do it as quickly and efficiently as possible while also making sure that things are done thoroughly and correctly—and my curiosity/eagerness/passion for this field. I think these factors are what drive my desire to learn and do well in this internship.
What opportunities are available to you as a professional intern with The Walt Disney Company?
Well, aside from the free Disneyland admission, I think the greatest opportunities available to me here as an intern are rooted in the exposure I get to everything going on. It's one thing to sit down with someone for an informational interview, but it's a whole other beast being able to witness and, to certain degrees, to experience for myself what it's like to work in this setting.
Everyone here has had such different experiences that have brought them to where they are now and, as someone just starting off in my career, being able to hear and learn from their experiences is a really unique opportunity. Also, we sometimes get to collaborate with other departments, so getting on board with other projects that I normally wouldn't be able to work on is pretty exciting.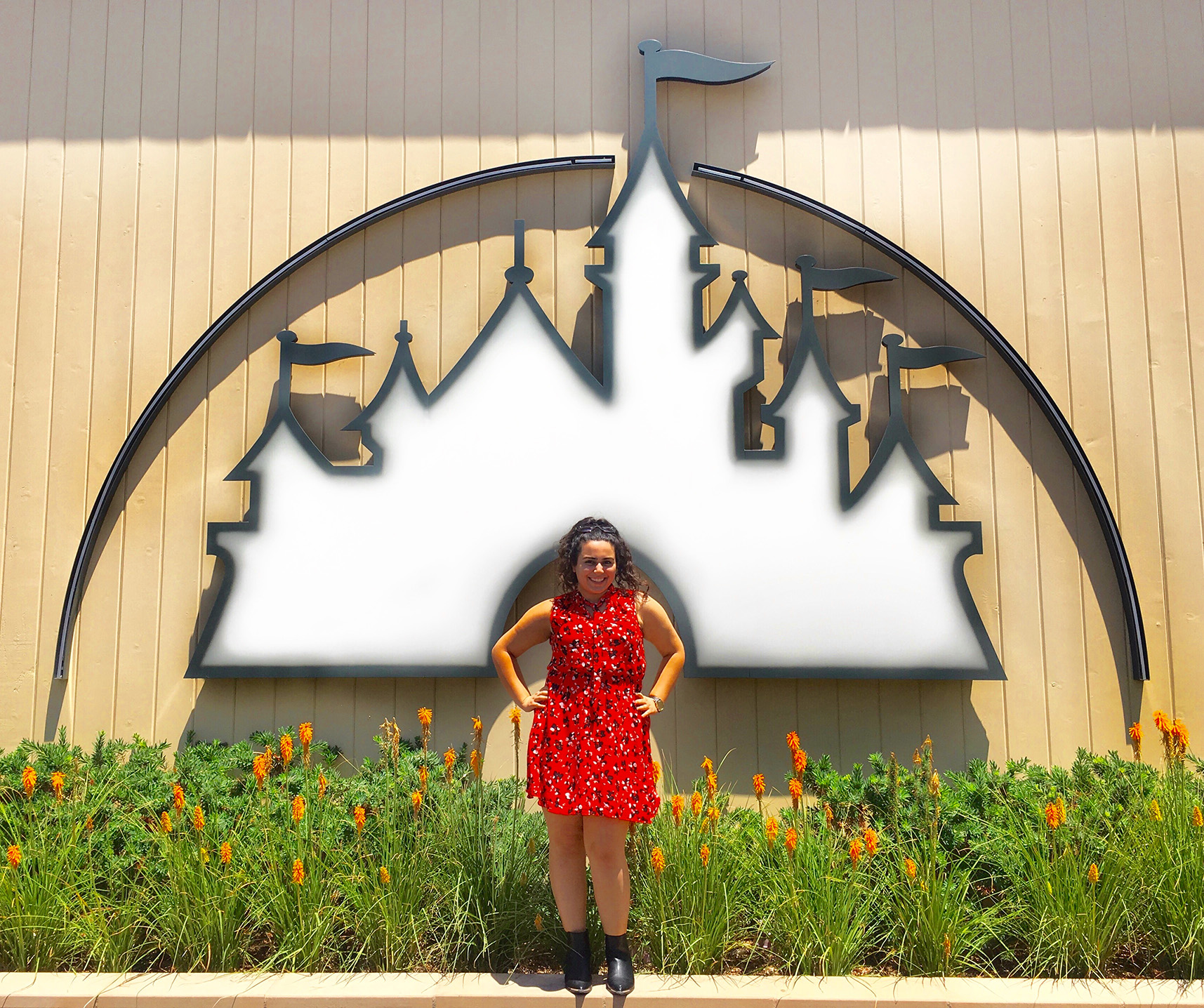 What advice do you have for potential Professional Intern candidates?
Always look for ways to 1) be better and 2) to make yourself indispensable. Continue to search for areas of growth and learning opportunities, without being so eager that you end up making things more difficult for others. If there are things you can figure out on your own, do that, but remember: at the end of the day, you're here to learn. So, ask questions, get involved with as many different areas as you can, and do everything in your power to make the most of your internship.
Anything else you'd like to share?
I think a lot of people view working in the industry, especially for the more corporate jobs, as being a grueling, cut-throat experience, but working here has really shifted my view on that. It's been really inspiring to look up to everyone on my team and see how much they care about the work they do and how hard they dedicate themselves to everything. It also has been inspiring to see the kindness, sincerity, and collaborative spirit they use to carry themselves within each project. This has been something I have appreciated immensely as an intern and which has helped me in my position, in other areas of my life, and something I hope to continue to implement in future positions.