Disney Professional Internship Spotlight: Andrea, Corporate Alliances
Every Disney story is unique, and Andrea, a Business Development Professional Intern in Corporate Alliances, has a story defined by proactivity and passion. Her passion for The Walt Disney Company shines when she relives her Disney journey. Through participating in over one hundred meet-and-greets, relentless networking, and a commitment to her own personal education and professional growth, Andrea is an inspiration to all prospective Disney Professional Interns.
Tell me about your Disney journey. Why did you choose a career with Disney?
I have always appreciated the strength of the Disney brand. I grew up watching Disney Channel Original Movies and other Disney programs so, when I first learned of the opportunity to work for the Disney College Program, I jumped at the occasion. I started working for Walt Disney Parks and Resorts during my College Program in the fall of 2012 at Innoventions (at Epcot). During that time, I met lifelong friends and grew my love for the company. Education has always been a priority to me so after finishing my program, I enrolled in a local school to further my education while becoming a full-time cast member. Since then, I have held several roles that all indirectly gave me the tools and knowledge for the role I am in currently.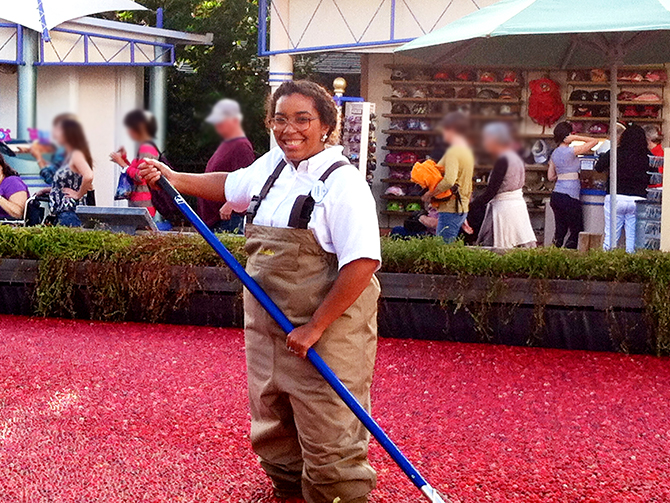 How did you obtain your current role?
Three years ago, while working in Magic Kingdom Guest Relations I attended a seminar to network with several Disney leaders. There I met my mentor who has helped me identify the division and the people I needed to meet to obtain my current role. This also resulted in me changing my degree to focus on marketing and business. Because I continued working with the company, I participated in over 130 meet-and-greets getting to know several business leaders who all had a helping hand in me obtaining my current role. When I finished school, my first thought was to apply for the Professional Internship with Disney Corporate Alliances. With several interviews, a patient recruiter who was helpful every step of the way, and a very supportive team, I received the offer for the Business Development team within Disney Corporate Alliances.
What advice would give someone who is applying for a professional internship?
Be patient throughout the entire process. It can be very stressful trying to finish up your last semester and trying to find a job (let alone a Disney career), but be patient. My hiring manager provided great advice that during the interview process, he is impressed when individuals do research on the company/department that they are applying for.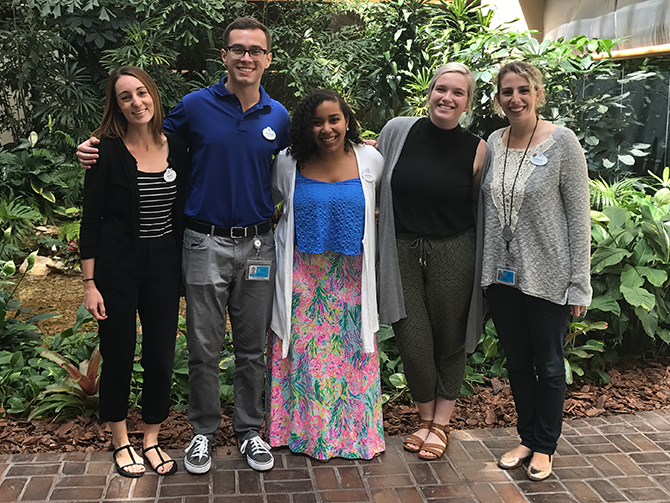 Throughout your experiences with the company, what have been some of your biggest learnings?
Since day one, I quickly realized how important it is to rely on your peers. Within the Business Development team, I learned that our common goal is to create synergistic relationships between The Walt Disney Company and corporate alliance partners. With the aid of our Creative Strategy team we holistically contribute together to create presentations, that leave a lasting impression on our prospective alliance partner brands.