Program Perspectives: Kent Phillips' Disney journey
Every story has a beginning and Kent Phillips' first chapter reads like a fairytale! From joining the opening day team at Magic Kingdom Park as a Jungle Cruise Skipper to helping cultivate the Disney College and International Programs, Kent has experienced the expansion of the company first-hand. His leadership and passion for the company is sure to inspire those who hold Walt's dream close to their heart!
Tell us about your Disney journey.
What an exciting journey I have had over the past 45 + years! I began on the opening day (Oct. 1, 1971) Jungle Cruise team.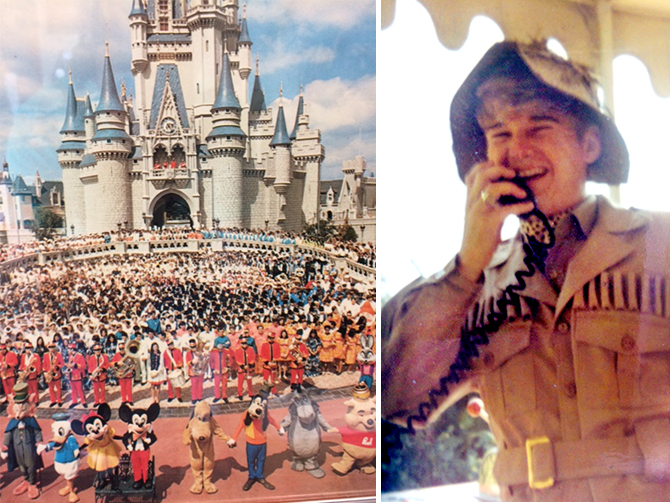 I was the first from my team to be promoted to an interviewer at casting. Our offices, which were actually trailers, were located where the Crossroads shopping center is today. I worked in general employment and also presented Traditions, a session held to welcome new cast members and introduce them to our company, for a summer.
My casting career has included Professional Recruiting, International Recruiting and College Recruiting. I was involved in the development of the College Program and led that department for several years. Later, I recruited for specialized, management positions for Disney's Animal Kingdom Theme Park and Disney Cruise Line.
In August 2000, I returned to College Recruiting as the Educator Relations Specialist. My role was, and still is, to be the primary contact for all university relations for the Disney College Program.
Why did you want to work for the company?
I grew up watching and enjoying Disney movies and TV shows, but my primary reason was that I knew it was a company built on solid family values – and it was coming to Florida! I also thought the company would offer lots of opportunities, and it has.
Early program participants lived at the Snow White Village, a campground in Kissimmee, Fla. Can you explain what those early days of the program were like?
I was actually managing the Magic Kingdom College Program when we had our first students live at Snow White Village Campground. It was exciting to help in transitioning this former trailer park to a home for our students. Within a couple of years – and lots of growth – we realized we needed a more permanent home and began developing Vista Way. You know the rest of the story!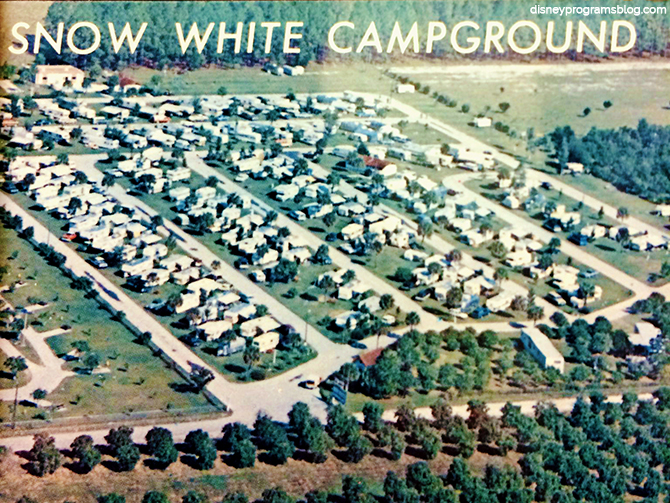 How has the Disney College Program changed throughout the years?
I cannot even count all the ways! We started with 248 students from 43 schools housed in Snow White Village. Now, 36 years later, we have grown to two coasts, five apartment complexes, transitioned through a number of different education components and our East Coast program has expanded to more than 4,000 domestic students per semester from over 600 schools in the United States.
Why do you think the program is so successful?
We always put students and their universities first, and match them with the needs of our rapidly growing company. This resulted over the years in hiring quality, promotable, retainable talent, as many students graduated and returned to Walt Disney World Resort to pursue their careers, and many went on to be promoted to high-level executives throughout The Walt Disney Company.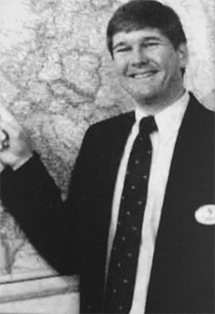 What is your favorite role/project you've worked on as a cast member?
The initial development of the Disney College Program (then known as the MKCP) was such a great initiative to be a part of. Traveling to the first schools to market our opportunities and combine school needs with our company needs to develop a core for our program was an exciting challenge, and that led to continuous exciting challenges in the following years.
How has the company changed or stayed the same since you first began your career with the company?
Compared to 1971, the company offers so many new challenges and opportunities, but its core values have remained constant throughout the years. It has been almost unbelievable to watch Walt Disney World Resort grow from one theme park and two hotels to four parks, water parks, Disney Springs and dozens of resorts. The property has rapidly expanded!
What advice would you give to someone searching for a career with the company?
This company offers endless numbers of job opportunities. Look for them. Don't wait for them to find you. They are out there, and each one offers some new learnings and something you can use to pursue your next challenge. Always do your very best, and work as if you are the "next level up." Look for mentors and tap into them, and don't forget to be a mentor to others!