Leadership Lessons: Mike Soltys, Vice President, Communications, ESPN
'Leadership Lessons' is a series of interviews with Disney executives who started their career with the company as a participant on the Disney College Program or as a Disney Professional Intern .
What was your first role? How did you start your ESPN career?
A chance meeting at the University of Connecticut with ESPN founder Bill Rasmussen in the summer of 1980 led to my good fortune of being brought on as the first intern he hired. After spending my senior year as an enthusiastic intern, I was hired full-time in the Communications department at this exciting start-up.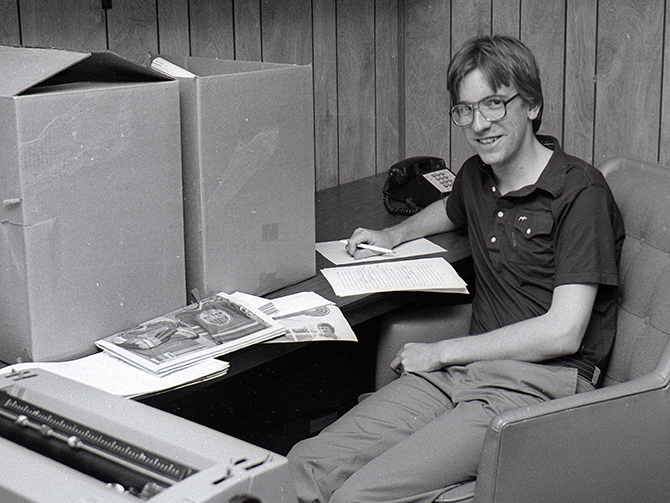 In a couple words, how would you describe your journey from intern to VP?
Fascinating and enjoyable.
Why do you think an internship is vital for your career? Describe the value of an internship, especially in today's competitive job market.
Internships open the door, and your mind, to the possibilities. Today, in the competitive entertainment landscape, getting multiple internships/related jobs, and the experiences that come with those, is critical. Many ESPNers launched their career here as an intern.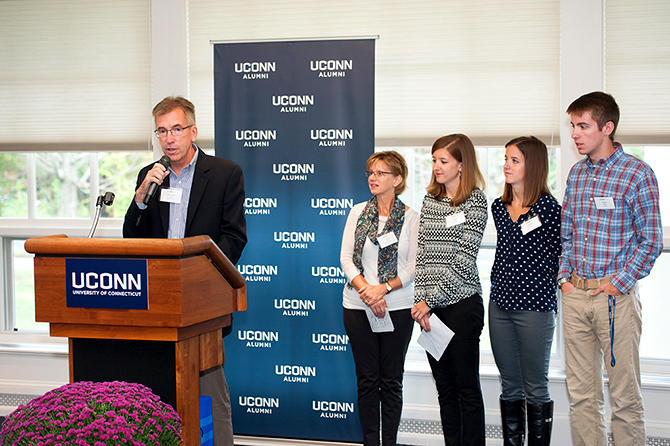 What is your work/life philosophy?
A challenging job requires a strong work ethic and a rewarding life requires making time for family and exploring other interests. Bring passion and integrity to both endeavors.
Describe a regular day in the office.
In 37 years at ESPN, I can't say I've ever had one. The daily focus is working with an impressively talented staff on generating publicity on ESPN's content and staying ahead of news and issues facing ESPN.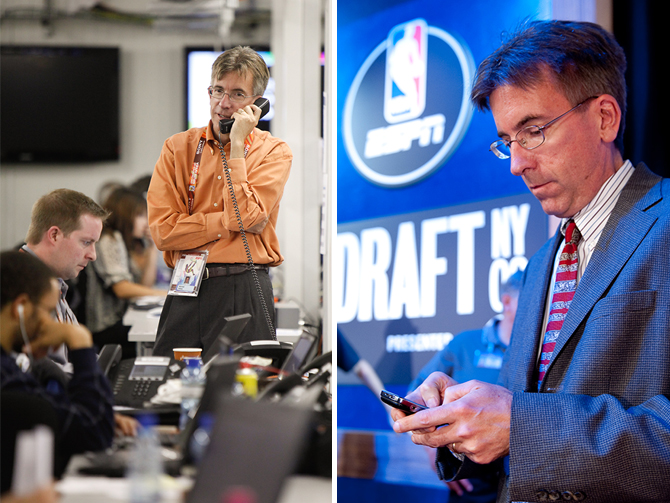 How would you describe ESPN as a company?
ESPN is a collaborative, diverse and dynamic place where we all have the good fortune to be surrounded by dedicated and smart colleagues who create the best in sports content. And, for 38 years, technology and innovation have been pillars that have fueled our growth.
What drove your interest for communications and describe the impact it has?
My Dad, Joe, was in the sports PR field so I learned early and often from him the importance of hard work, honesty, empathy and building relationships. I feel his impact on my career every day.
I've read that part of your job is to listen to viewer feedback. How do you think the way people watch sports have evolved?
The evolution of how consumers communicate has evolved as much as how they consume sports. While I have been at ESPN, the primary vehicle for feedback has gone from letters to phone calls to emails and now via social media. And sports fans' consumption has gone from broadcast only to cable to the proliferation of channels to digital and social.
In a Communications/PR aspect, you've witnessed the rise of digital media vs traditional platforms. How have you adapted and continue to adapt, especially when there are new platforms emerging daily?
The platforms have proliferated and the news cycle is now at warp speed so you have to be on top of it all and react quickly. It also becomes paramount to maximize the tools of the trade. When I was an intern there was an IBM Selectric typewriter and a fax machine. In recent times, our group has been ahead of the PR curve in effectively using Twitter, dealing with blogs, launching a corporate blog (ESPNFrontRow.com) and internal comms site ITK and this approach is now paying dividends regularly.
In a Sports PR perspective, what are the characteristics and knowledge you need to have/build in an industry like this?
You need wide-ranging knowledge on sports and all facets of media so you can effectively address any issue that emerges. A strong writing ability is a must, so take those writing classes. And two characteristics to embrace that will help in you in any field– optimism and honesty.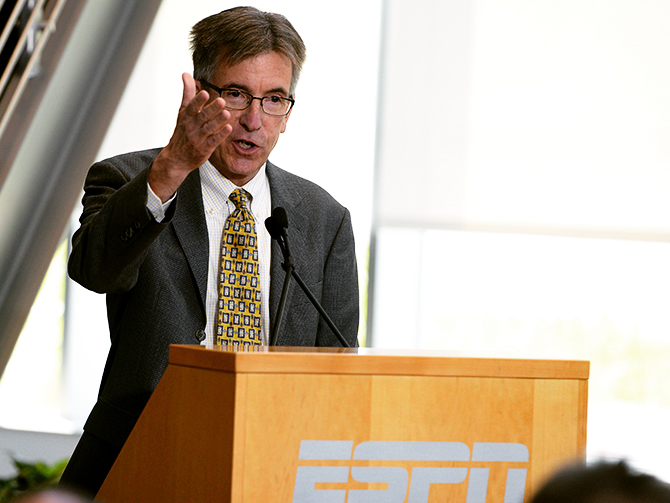 What is your favorite platform to communicate through and why?
The most important for media relations and distribution of news is currently Twitter. The media lives on it, so we need to as well. Personally, I'd rather be sharing beach photos with friends and family on Instagram.
What do you think the future of communications will look like and how do you see it going forward?
The importance in communications on being timely, concise and smart will only grow. For PR, we will be creating more and more of our own content.
What are core values to you and how do you make sure the organization and its activities are aligned to your core values?
Ethic and Ethics. Demonstrate a strong work ethic and live with integrity and people in your organization will take note. A dash of optimism is helpful as well; the glass is almost always half full.
How do you encourage creative thinking within your organization and as a leader, where do the great ideas come from?
It is critical to be engaged in what they are doing and set the right tone. Great ideas come from anyone—don't get trapped in hierarchy—and anywhere. When we decided to launch a corporate blog, our team looked closely at the Disney Parks Blog and Marriott's. Both had already paved the way, so it was effective to look closely at their success and make it our own.
What are the most important decisions you make as a leader?
Hiring smart and dedicated people, delegating effectively and demanding accountability. Then I have to evaluate what to get personally involved in.
What advice would you give someone going into a leadership position for the first time?
Once you have the right people in place, trust them.
How did your leaders help your career and what lessons did you learn from them?
I've had only two bosses at ESPN, two legends–Rosa Gatti and Chris LaPlaca—who shaped my career. Both always worked as if ESPN was a leader, long before we were, and would always do whatever it took to get the job done. Individually, Rosa expanded my appreciation of diversity and inclusiveness and Chris brings an unmatched energy level to everything that swirls in ESPN's hectic environment.
How would you say teamwork adds value to the organization?
Teamwork makes everyone better. A team atmosphere lifts spirits and leads to better results. I have been fortunate to spend 35+ years on the best sports media team ever assembled.