At the heart of DisneyTECH: Sam, Disney Consumer Products and Interactive Media
So many of our most cherished Disney experiences have been brought to life through the power of technology. Behind our favorite films, products, games and park attractions are dedicated programmers, visual effects artists and industrial engineers. It was this behind-the-scenes, technical creativity that first fascinated Sam and brought her to Disney.
Sam started as a Professional Intern at Disney Consumer Products and Interactive Media. Today, she's an Associate Software Engineer on the same team, building interactive websites and games that delight audiences around the world.
For Sam, technology is at the heart of Disney's past, present and future. Here's what Sam had to say about her work at Disney:
Were you interested in working with computers and technology from a young age? What ignited that first interest?
I actually wasn't. I was always interested in science and math, but computers didn't interest me at all. Animation was one of my biggest passions, though, and when I went to college, I decided to try my hand at Computer Science since it has a basis in math and is vital to animation. After a few months, I knew it was right for me.
What is your background (education)?
I have a BS in Computer Science from Pepperdine University with a minor in Multimedia Design.
What brought you to Disney? What inspired you to join the company?
How much space do I have? From the beginning, my brother is special needs, but he loved movies. So, my family bonded by watching pretty much everything that came out. Disney movies had the best sound and music, and were always the leading favorites. I learned so much from the characters, and as I got older, I became interested in how the movies were created. When I discovered the technology involved in the movie-making process and the parks, I realized that my passion for science and my passion for Disney could come together.
Are there projects (that you can talk about) that you are most proud of having worked on at Disney?
One of my absolute favorite projects was the Disney Yourself Avatar Creator. I got to figure out the best way to go about this and develop the whole system. Then, when it went live, I watched my family and friends all post their creations. To see something I created reach so many people was truly magical.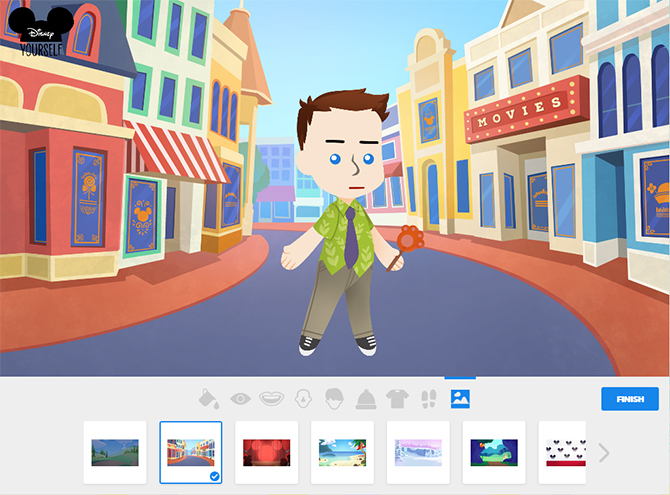 Are there any tech trends that you're excited about working with at Disney, or technologies you anticipate will most impact our business in the near future?
Machine learning and virtual reality are very exciting right now. Disney always stays at the forefront of technology in order to provide the best experiences. This means that I get to work on and get exposed to fields that are completely new.
Do you learn new technologies on the job?
Every day!
In your opinion, how does technology bring Disney's stories to life?
I have a challenge for you: can you think of anything Disney makes that doesn't involve tech? I sure can't. We use technology to make magic, and what could be more fun?
What's your favorite example of innovative thinking at Disney?
There are so many examples across the company, but one of my favorites that I worked on was for Speak Like a Whale Day. We added a button to OhMyDisney that translated the page to whale speak. It was unique and a lot of fun to watch people discover it and laugh.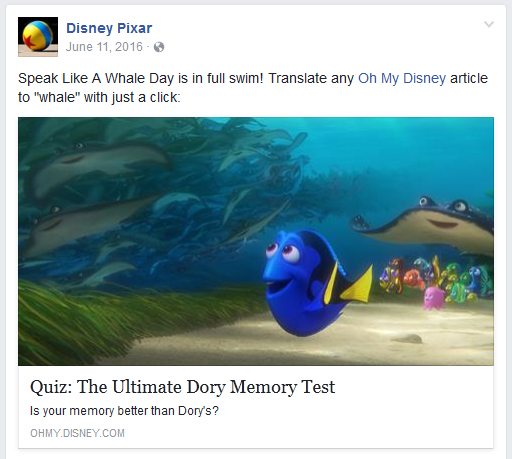 What does collaboration look like on your team?
My team is very open and supportive. We all work differently, but we come together and support each other to make fantastic experiences. We're like Lego bricks.
What advice would you share with an aspiring Disney technologist/software engineer?
Find your passion and follow it! Once you find what makes you tick, your excitement takes you to places you've never been before, and that's the Disney way!