Disney Professional Intern Spotlight: Tony, Lucasfilm Digital Content Intern
Tony, a California State University – Fullerton alum, graduated with a Bachelor of Fine Arts in Animation/Entertainment Art. He's driven, persistent and a current Digital Content Intern with Lucasfilm. His colorful past with The Walt Disney Company is sure to awe and inspire.
Tell me a fun fact or two about you.
Everyone in my family is born on the 28th of a different month (including my parents). A familiar character also made his animated debut in 1928. Coincidence? I think not.
What inspired you to apply for a Lucasfilm internship?
Honestly, I applied to over 20 internships and full-time positions within The Walt Disney Company in my last semesters of college. I noticed that Lucasfilm was hiring and asked myself, "Why not?" Nine months later, I am working in my first internship, for a company I never even thought possible, doing work that I absolutely love with ridiculously talented people that I respect.
Tell us about your journey with The Walt Disney Company.
I auditioned and was given a role in October of 2010 at Disneyland Resort performing in various scripted shows at the Innoventions building in Tomorrowland. From there, I transitioned to Tomorrowland Attractions to be a part of the opening crew for Star Tours: The Adventures Continue where I was also a Trainer. Along with balancing Tomorrowland Attractions, I facilitated onboarding classes for new hires at the parks, represented The Walt Disney Company for a variety of special events and taught Youth Education Programs for young kids and teens.
After working in attractions for three years, I transferred to Entertainment, where I was a Guest Talent Coordinator, stage managing a variety of different styles of performing groups. From marching bands to cheer squads, I learned about time management, soft skills and quality presentation, which eventually landed me my first-ever graphic design job for the company. I began making flyers for back-of-house events and eventually designs that would be featured in the parks on various signage and at special events. While in my last year of college, I began applying for various internships/jobs, was told "no" more times than I can even remember, and was eventually noticed by a company I never even thought possible to work for. I packed up all my things in Southern California and made the move to San Francisco and have loved every second since.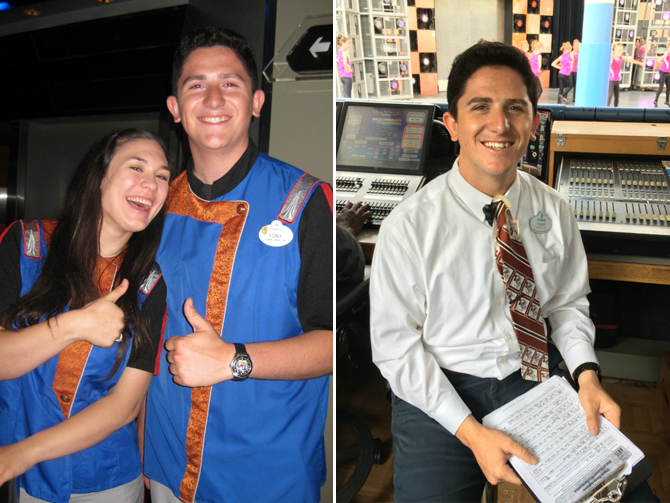 Describe your role:
In my day-to-day role, I am creating a variety of digital content for all social media channels (Facebook, Twitter, Instagram, etc.) including infocards, GIFs, video content and shareable illustrations. Because of my past freelance video work, I also work with the The Star Wars Show team as a Production Assistant on a variety of film shoots both on-site and around the San Francisco and LA areas.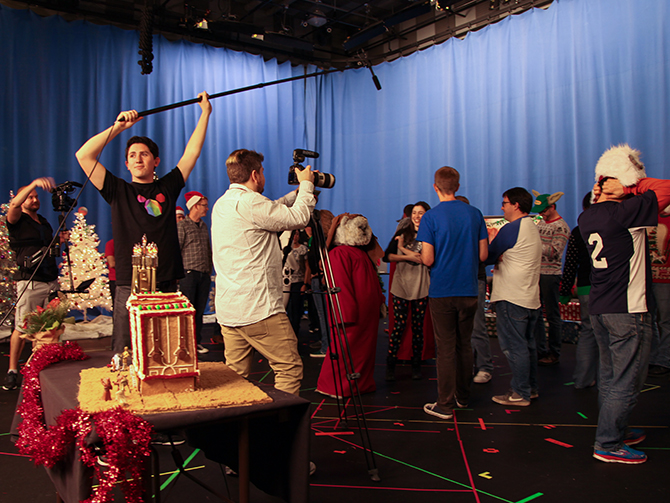 Describe your team:
To use a not-so-common slang term in the Star Wars universe, my team is pure wizard. I am so lucky to work with people that are so incredibly talented, grounded and passionate about their work. Their work style, creativity and positive outlook on the brand we are so lucky to be a part of is infectious, and I truly feel like a member of the family.
What is your favorite project you've worked on so far?
There are SO many. And I am incredibly thankful for that. But the one that I will remember for the rest of my life has to be the World Premiere of Rogue One. I was tasked with shooting behind-the-scenes footage of our epic live-stream for a weekend in Hollywood and it was unforgettable.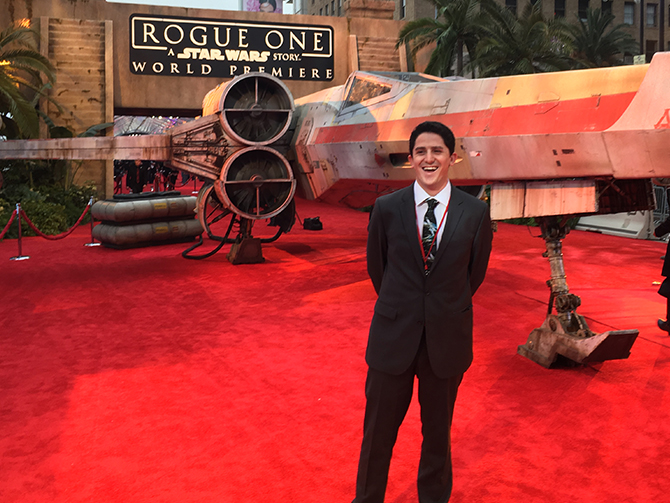 Tell me about a typical day in your office.
As a graphic designer, I am constantly managing a list of various tasks to be completed. From shareable social media graphics, The Star Wars Show content, concept pitches and video editing, my days are filled with new challenges and opportunities to learn.
What qualities make you successful in your internship?
For myself and my particular field, it would have to be resourcefulness. Taking on a challenge or a project, understanding the time it's going to take to complete and figuring out how to pull together your resources to make it happen successfully (even when you don't know how) is something that I've learned and improved upon since I began back in June. The more skills and tricks you can have in your back pocket, the better.
What opportunities are available to you as a Professional Intern with The Walt Disney Company?
So far, there have been seemingly unlimited opportunities. Since day one, I feel like I have been treated with the same respect, accountability and value as many of my fellow co-workers. I have been able to visit and learn at amazing places like Skywalker Ranch and Pixar Animation Studios, experienced intimate speaker series' targeted at young professionals and, most importantly, have had the opportunity to grow and learn from the best in the industry.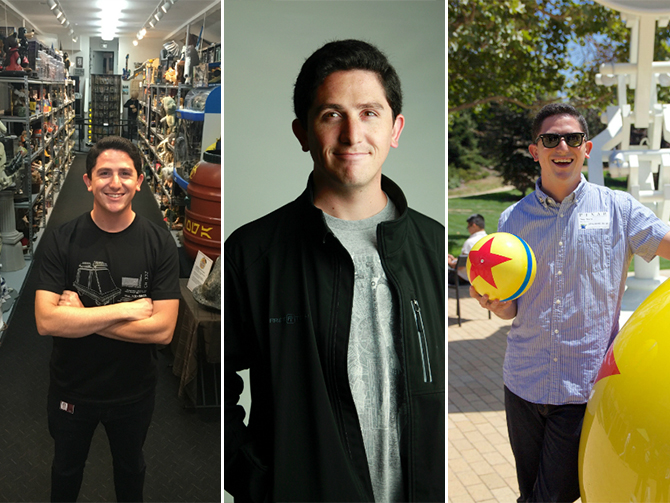 What advice do you have for potential Professional Intern candidates?
Never ever give up hope. I have an entire folder in my email called "Rejection," where I have stored every single rejection letter I've ever received. The number of "no's" is pretty high up there, but all it takes is one yes to change your life. It doesn't matter where you start, what matters is where you're going next. And when you're in, you're in. Be the best version of yourself, create great work and never underestimate the power of your personal brand.
Anything else you'd like to share?
We work for Disney. A brand that everyone connects to on a deeply-personal level. We create family entertainment for families of all kinds across the world. So with that said, treat your office like home and your coworkers like family. Everyone has a story of how they got here, my advice would be to listen and empathize. You'll cultivate an environment where people feel included, motivated and excited to come to work. This might not be the most popular opinion but it has taken me to where I am today. Emotion, passion and determination are what founded this company and I am a firm believer that those will continue to drive it forward in the future.