Disney Professional Intern Spotlight: Meet the Disney Learning Center Professional Interns
Walt Disney famously said, "You can dream, create, design and build the most wonderful place in the world, but it requires people to make the dream a reality." Cast members are truly the most magical piece of this company's puzzle. With the combined knowledge and experience from our cast, participants are able to fully immerse themselves in their program, and have fun learning along the way.
The Disney Learning Center will help you go the distance by providing all the educational services you need. With exam proctoring, individual writing labs, a clubroom for work or play, computer lab, and a large media library for participants to borrow books, movies, and games, you are sure to succeed!
The Fall 2016 Disney Internships and Programs Education Professional Interns are Disney College Program alumni, and are happy to provide resources to help you find your way.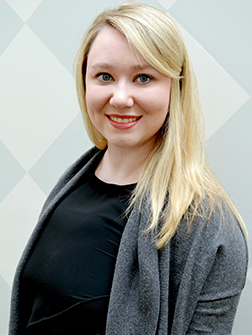 Amanda

Hometown: Roswell, Georgia
School/Degree: University of Georgia: Social Studies Education
College Program role: Children's Activities at Disney's Saratoga Springs Resort/ Disney's Old Key West Resort, Spring 2014; Disney Quest Attractions, Summer Alumni 2015
What was the Professional Internship application process like for you?
I applied to several different internships, but only internships that I was qualified for and that related to my major and experience. For some, I was asked to answer additional questions in order to further explain my qualifications and knowledge of the subject. I was then asked to interview for a few of the positions I applied for via phone or video conference. I prepared for the interviews by researching the department, thinking of questions that might arise, and how I could demonstrate to my interviewers that I was not only qualified for the position, but also passionate about the work that I hoped to do with the company. A couple weeks after my interview with the Disney Internships and Programs Education team, I was contacted by a Disney recruiter and offered the Professional Internship. The process was long, and at times I doubted that I would get one. The best advice I can give is to be patient and prepared. Have someone look over your résumé and cover letter. Prepare for interviews by reviewing the qualifications and job description of the job. Don't be afraid to brag about yourself, be confident, and be yourself!
How did you find out about Professional Internships?
During my two programs, I asked my leaders if they had completed any Professional Internships, and I learned about the internships available, the qualifications required, and how I could prepare for the application process. I read blogs that previous Professional Interns had created to get a better idea of the application process as well as the internship experiences. I also emailed the Professional Internships general email with additional questions I had.
Courtney
Hometown: Washington Township, New Jersey
School/Degree: Rowan University: Psychology
College Program: QSFB, Backlot Express, Spring 2013; Attractions, Space Mountain, Fall 2014
Fun fact: I once got to sit copilot and assist flying a plane then sky dive out of it!
What is your favorite part about working in the Disney Learning Center?
The absolute best part of my role is working with the Disney CollegeandInternational Program students. I am thankful to get to work with them and be able to share my Disney journey with others who are beginning their own. The Disney Learning Center is a great place for participants to gather for learning and fun. I really enjoy working with the student's one-on-one during writing labs. This allows me to review participant's résumés and cover letters which, in turn, helps them progress in their own career. It is a rewarding opportunity for everyone!
How has your internship influenced your Disney career?
My internship began in January and I am fortunate enough to be able to stay on the team for a second semester. This role has taken me down paths I never could have imagined! From learning about the company from a backstage perspective, to meeting cast members from various departments, so many doors have opened for me. This experience has taught me how to network with leaders across property and how to best market my skills and talent. I have had the opportunity to learn about different segments of the company and best prepare myself for the next steps in my Disney journey.
Jackie
Hometown: Miami, Florida
School/Degree: Florida Gulf Coast University: Mathematics and Secondary Mathematics
College Program: Main Street West Merchandise Hostess: Disneyland, Spring 2016
Fun fact: I studied abroad in the Galapagos Islands!
Did you take advantage of Educational offerings, better known as the "Learning" component during your College Program?
I definitely did! I took Marketing You and the Leadership Speaker Series over at the Disneyland Resort, both of which helped me grow personally and as a professional. Both classes gave me the opportunity to think critically about my goals and strengths, which allowed me to set myself up for success in my future endeavors. I also took part in "Non-Working" events, which were informal networking events over coffee with leaders throughout the resort, which was very inspirational to hear about their stories and the challenges they overcame. I attended résumé and personal branding workshops, which really helped me fine-tune everything I learned in Marketing You and set me up for success when applying for Professional Internships.
What is the best piece of advice you could give a future Professional Intern?
Be yourself, but remember that this is your chance to grow and network within the company. You are here to learn. Accept any challenge or opportunity that your leader will give you, and meet as many people as you possibly can.
Kristen
Hometown: St. Louis, Missouri
School/Degree: Maryville University: Organizational Leadership
College Program: Disney's Animal Kingdom Custodial, Spring 2013
Fun fact: I love trying weird new foods—frog legs, cricket suckers, blood pudding, and any different foods I encounter when I travel!
Why do you enjoy working with students?
I love working with Disney Internships and Programs students because I get to meet participants from all over the country and the world. It's a pleasure assisting them and giving them the resources they need, knowing that they are assisting and creating magic for our guests each and every day. I try to approach each day at the DLC as a chance for me to learn. Talking with participants has been such a great way to do this—I've learned so much from CPs about the different locations, attractions, and restaurants throughout the Walt Disney World Resort. Beyond that, I've learned so much about different countries and parts of the US where our participants travel from. Also, it's so fun and rewarding to be able to give advice to participants about how to make the most of their programs and about future opportunities with the company.
How did your Disney College Program prepare you for your Professional Internship?
Back in 2013 when I did my College Program, I was nineteen years old and didn't have much work experience. My Disney College Program was not only an amazing introduction to The Walt Disney Company, but also an excellent lesson in how to work well with other co-workers and guests with different backgrounds and from different walks of life. Working as a Custodial cast member at Disney's Animal Kingdom Theme Park taught me how to practice the Four Keys on a daily basis, how to prioritize safety, how to communicate with my leaders, and how to creatively come up with ways to make magic for the guests. I witnessed so many cast members' strong work ethic that I was inspired to be the best I could be and carry the lessons they taught me with me back home, and now here at the Disney Learning Center.