How to Have the Best Virtual Internship
You could say things look a bit different in the 'office' now. Many of us have transitioned to working from home and spending most of our time in a virtual environment. You might have a few questions about what this means for an internship with Disney, wondering, 'how will this affect my position?' and 'how can I still be successful working from a remote location?'
To help answer these questions, we spoke to a few interns about their experience working remotely. They've given us some insight into making the most of their role and being successful along the way.
Tip #1: Stay Organized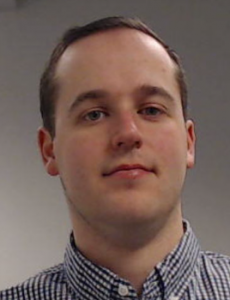 Jake, Global Portfolio ManagementandTransactions Intern
The most important tip our interns shared was the need to be prepared. Organizing your time can be different virtually because you're not physically going from one meeting to the next. Be aware of any meetings, projects and deadlines on the horizon because they can rapidly change.
Jake, a Global Portfolio Management And Transactions Intern, recommends a planner to keep track of your agenda and take notes during meetings.
"Being very organized is the most important job otherwise you can get a little lost and confused with everything going on," he says.
Jake also suggests getting familiar with Zoom and any other technology used for virtual meetings. Because you don't have the ability to walk into your manager's office to ask questions, virtual meetings and check-ins are vital to staying in touch with your team.
Tip #2: Communicate with Your Team
Projects are part of internships and although a remote setting lends itself to independent work, our interns make sure there is constant communication with their team. It gives them a great opportunity to combine their previous knowledge with guidance from their peers in order to complete tasks. It can be slightly overwhelming at first, but projects help interns build confidence in their abilities and communication skills.
"My team is always aware of the fact that I'm new coming in," says Obinne, an ABC Entertainment Casting Intern. "I think reaching out to get to know your team is the best thing. I think that would really help to remove some of those barriers coming in to an environment where you don't know anyone and you're expected to jump in full-fledged. Communication with your team is so important."
Tip # 3: Create a Functional Home Office Space
Creating an at-home office can be a challenge but it doesn't need to be something to stress over. Any desk or table in a place that minimizes distractions and promotes productivity and creativity will do the trick. It's also recommended to separate your bed from your work space if possible and let some light in to fill the space with positivity and good energy.
"It's finding that one spot where you're going to be most productive and the most connected or centered with yourself," says Fatima, a Twenty-first Century Fox Television Current Programming Intern. "Where you feel confident and ready to do the work, or speak with someone, or send that email out."
Distractions can be a potential problem when working from home but Jake finds that using headphones to listen to peaceful music helps ease any commotion around him.
"I live in an apartment with a couple of roommates so it's not the quietest," he says. "I work in my room. I have a desk set up so it's quiet, easy, peaceful and no one is distracting me."
And never underestimate the importance of a comfy chair when you might be sitting there for hours on end.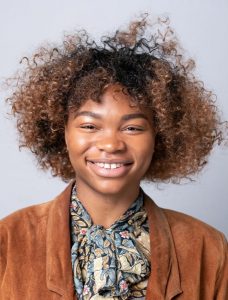 Obinne, ABC Entertainment Casting Intern
Tip #4: Find A Routine the Works
Being in the office comes with morning rituals that aren't quite possible when you work from home. So how do you start your day off right when office chats and getting that first cup of coffee before walking upstairs together isn't doable?
"Something I'm trying to start is a walk before starting work, to get my blood flowing," says Obinne. "I notice my head is a little more clear and I can be a bit more focused. If you can set yourself up like you're about to go into the office, even if you're going into your living room or dining room table, that does help get the blood flowing and get your mind in the right place."
Making a smoothie or healthy breakfast can also be a great way to start off the day. You will be less hungry during your mid-morning meetings and have the energy to collaborate with your team on the day's topics.
Tip #5: Enjoy the Little Things
Working remotely opens up schedules and allows our interns to attend more meetings and learn more about their lines of business. Interns have access to various speaker series where they get the opportunity to speak with people from all over the Disney company, including Hulu, Freeform, Twenty-first Century Fox and ABC.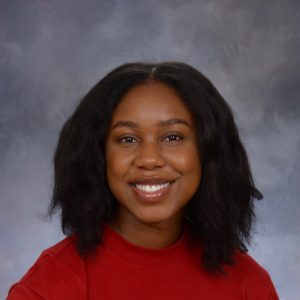 Fatima, Twenty-first Century Fox Television Current Programming Intern
"It's an opportunity that you normally wouldn't have to see these people because it's so spread out," says Fatima. "And I think that's really rewarding because you can learn a lot from that and can get a lot of questions answered… and see all the other interns that are participating that I would have never probably seen."
You might be pleasantly surprised to find that it can be easier to focus on your work when you're not in the office. You also have more quiet time to focus on your growth and reflect on what you've learned from different projects and experiences. This can benefit your overall development and can help you grow both personally and professionally.
Tip #6: Network, Network, Network
This new culture of virtual meetings has made it much easier for our interns to connect with others in the company from all over the globe. Whether you call them "Meet and Greets" or "Coffee Chats," connecting with other professionals for a quick 30-minute call can be less intimidating and has made Obinne feel more confident in reaching out.
"I think the barriers or hierarchy between executive and intern breaks down a little bit virtually," she says. "The idea of reaching out to an executive isn't as nerve wrecking. I've been able to connect with my team more because I don't feel as big of a barrier."
Growing your network can help to improve communication skills and make securing a job later on a bit easier. It also gives you a diverse perspective on the organization, the line of business and even life. But think of networking as an opportunity to learn, not as an elevator pitch for a job.
Just remember that although transitioning to a virtual internship could make you anxious, you don't need to worry. Our teams want you to succeed and will help you along the way to make the most of your internship – even if it's virtual.