Breathe: You're doing amazing!
Moving to a new area, trying to make new friends, working at a new job – it can be stressful. Sometimes when you take on so many changes at once, it can become a burden. There are so many things that can be happening in your life to cause stress, and there are plenty of resources to help relieve it. Every day you are making the world a better place by how you impact others, and now it's time to invest in yourself.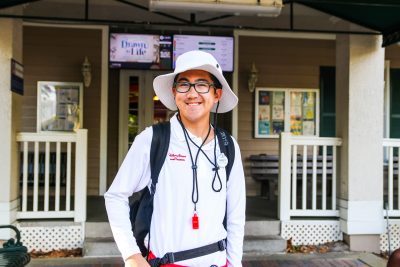 Smile! Keeping a positive outlook while on your Disney Program will help you make the most of your experience.
Employee Assistance Program
Did you know that you have access to an Employee Assistance Program right here on property? This program offers a confidential counseling service to help cast members with any issues including workplace, personal or family problems and is available at The Commons apartments (in Orlando), Tuesday through Thursday. Current cast members can visit the HUB for more information.
Take time to relax
As busy as the parks can be, they can also be a great place to unwind and relax. The Tomorrowland Transit Authority PeopleMover and Disney Skyliner are great places where you can sit back and enjoy the beauty around the Walt Disney World® Resort. When you get back from the park, lie by the pool and listen to some music or take a nap. Use your day off as a way to have fun as you relax.
Exercise
If you prefer to be busy, utilize your resources to exercise. Get your steps in on a 1.2-mile walk around the World Showcase at EPCOT. You can also stay home and jog on the treadmill or workout in the fitness center. Enjoy the nice weather by using the sports facilities at Mickey's Retreat, serving it up on the volleyball court or taking a swim. Swimming is known to be a great way to lower anxiety and improve your sleeping patterns. Not only can exercising help reduce stress, but it's a step forward toward a healthier lifestyle.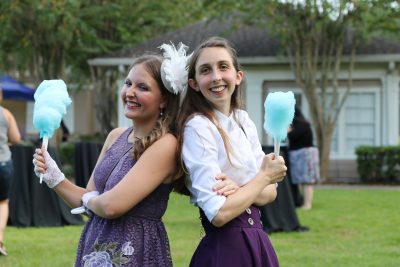 Participating in Program Activities is a great way to make friends!
Build your community
Moving to a new place without knowing anyone can be lonely, but there are plenty of opportunities to meet new people. Program Activities are a great way to stay connected and build a sense of community around you. Spend time together outside of these events with movie nights, video games or cooking with your friends. The community that you build around you can certainly help you feel more comfortable in your new home.
Maintain a positive attitude
There are many different situations that might bring you down, but the best way to cope is by maintaining a positive attitude. If you're having a bad day at work, create a bright moment by going above and beyond for a guest. When you're doing tasks that you may not like as much, find ways that you can laugh and make the time more enjoyable. A positive outlook can help brighten your day and make some of your worst days better!
Life can be stressful, but there are many ways to cope with it. Work hard, but also take time to focus on yourself. So breathe; you're doing amazing!