Advice for new arrivals as I reflect on my program 15 years later: Part two
If you want to see my first blog of this two-part series, please feel free to check it out here. And now, to conclude my next two bits of knowledge!
Play in the parks, explore the resorts
Before my Disney College Program, I had only ever visited a Disney resort twice in my life, so I was thrilled to be able to go experience everything Disney had to offer when I wasn't working. Not only was it fun and a great bonding experience with my new friends, but it made me a better cast member. I was able to give better advice to guests and tell them about my new tips and tricks for enjoying the parks. It also helps to get your own dose of pixie dust as a guest. It always reinvigorated me with that magic and got me ready to spread that joy on to other guests.
Without a doubt, some of my favorite memories from my own program were the days and nights spent in the parks. To name a few, I vividly remember my first Fantasmic! viewing, going to Disney's Hollywood Studios the very first night we got our cast IDs to ride Tower of Terror and meeting up with friends when we all had the day off at Epcot. I was so enthralled with all my park memories that I went out and bought a video camera so I could record all my favorite attractions and shows to rewatch when I went home. Little did I know, smartphones would soon make my clunky video camera obsolete, and it would never get used again. Oh well – I still captured some great moments and was able to relive them, so no regrets!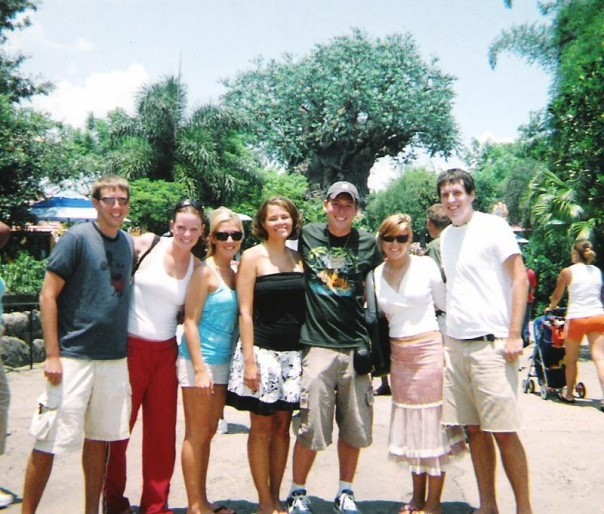 Goodbyes are tough, but not forever
The end of your program may seem like lightyears away for now, but eventually it will be time to say your goodbyes. I had a lot of tears on my 24–hour drive back to Wisconsin when my program concluded. It was hard to say goodbye to the places and the people that had become my home and my family.
Luckily, my new Disney Family made it "See you soon" instead of "Goodbye". We planned weekend reunions every few months across the United States and continued to make new memories and have strong friendships. We went to Niagara Falls, New York City, New Orleans, Washington D.C., and of course, back to Walt Disney World Resort.
Remember how I mentioned meeting my husband on the program? Well, we were great friends, but didn't even start dating until three years after our program! It was thanks to our reunions and regular communication that we stayed friends and eventually fell in love. Make an effort to stay connected with the new people in your life. With all the technology at our disposal, distance would be a silly reason to lose touch with a good friend.
I'll end with one of my favorite quotes from the genius that is Winnie the Pooh, "We didn't realize we were making memories, we just knew we were having fun." Go have fun and make your memories!