Professional Internship Spotlight: Meet your Disney Service Center Interns!
For many Disney Programs participants the Disney Service Center is known as the place where one can receive their packages, grab a cookie and have questions answered. For six professional interns, the Disney Service Center is their next step with The Walt Disney Company. Meet Brittany, Julia, Kristen, Leslie, Madison and Sean.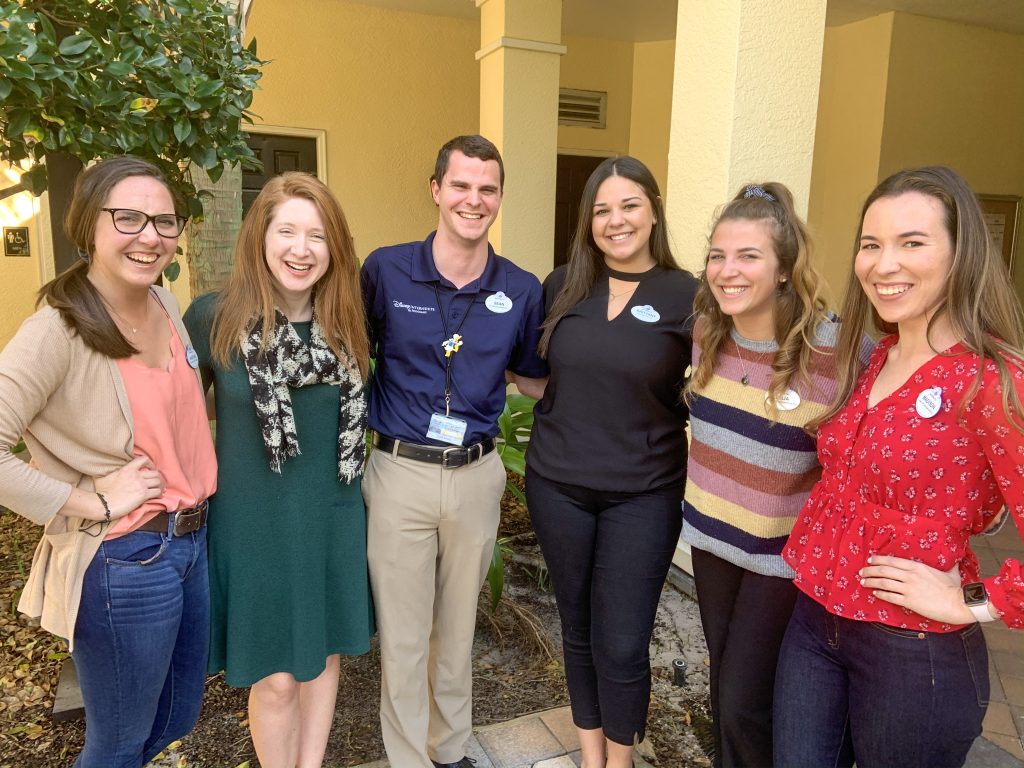 From left to right: Kristen, Leslie, Sean, Brittany, Julia and Madison
For Brittany, Julia and Madison, their time with the Disney Service Center has recently begun. But how did they get to where they are now?
Julia was a Resident Advisor while in college, so for her, she is no stranger to assisting individuals from a housing perspective. Julia states, "For as long as I can remember, I have known about the Disney College Program and Professional Internships. I've kind of always known that it was something I wanted to be a part of. I found the Service Center Professional Internship on 'My Disney Careers' while looking at other applications. I felt like this one really fit my qualifications and would be something I am good at, so I am so thrilled to be here!"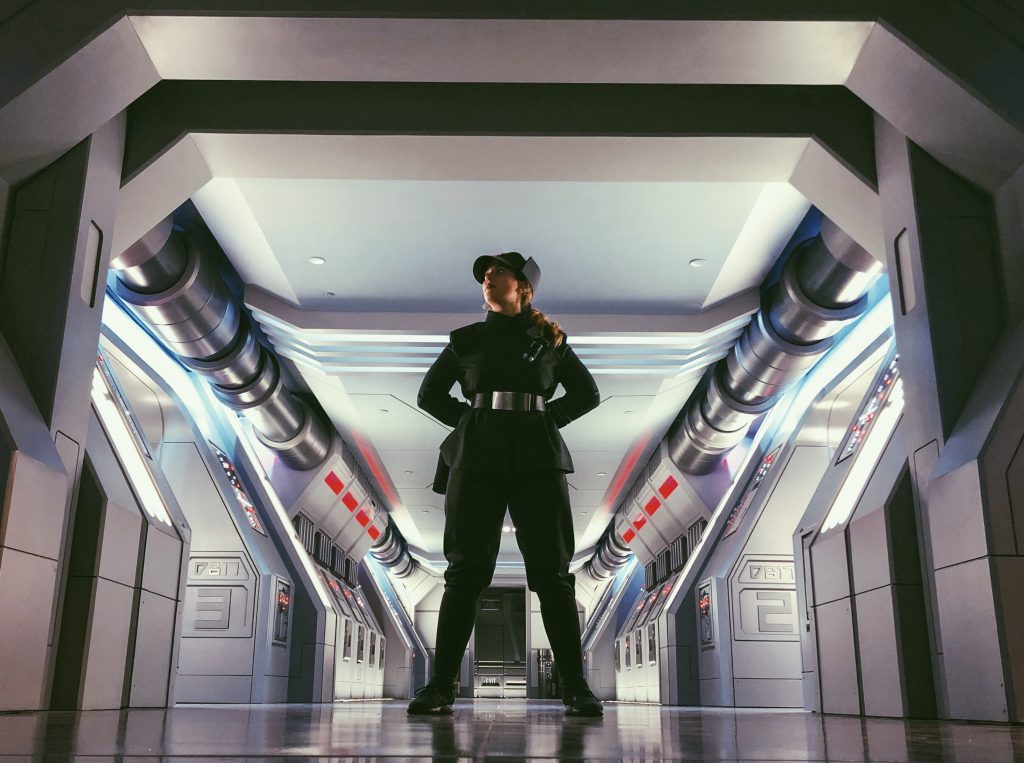 Madison wanted to get into a role that allowed her to utilize the skills she learned while working with the First Year Experience program at her university. "This professional internship is similar in that we do the same things for program participants," she explains, "I had such a great program, so why not take the opportunity to help others. I want them to have just as great of an experience as I did by employing some of the same tools I utilized while at my university to help these cast members succeed."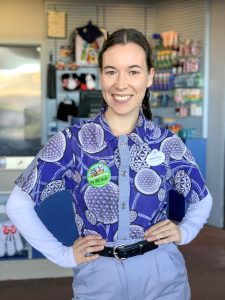 With our professional interns all participating in one or multiple Disney Programs, they are able to use their experiences to empathize with participants and provide the best possible assistance with any questions or concerns they may have. With Brittany participating in multiple programs, she says, "I want to be able to give the current participants the same great experience I had with the Service Center during my programs. As a new intern, I am excited for everything I will get to experience and work on in the next few months. I am very thankful and lucky to get to work with such a wonderful team!"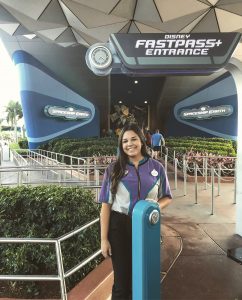 Though Brittany, Julia and Madison have just begun their journeys, Kristen, Leslie and Sean have been with the Disney Service Center since June of 2019. Not only have they been making magic for our current program participants for the past seven months, but they also have had the opportunity to get involved with some major projects throughout their internship.
Sean's project started with an idea of bringing something similar to university tour groups to Disney Housing. By partnering with both his fellow cast members and leaders, Disney Housing Complex Tours was born. Sean details, "I was able to design all of the tours, see them through development and now implementation over the last few weeks. I spent several months writing the script and mapping out a tour route at all four complexes. Working on these tours provided me the opportunity to collaborate with all of our Disney Programs teams to ensure that our participants are receiving correct and pertinent information. I had a lot of fun creating these tours."
While Sean's project focused on enhancing first week offerings for incoming participants, both Kristen and Leslie have worked on behind-the-scenes projects directly affecting the Disney Service Center operation. For Kristen, from her own experience, she saw areas of opportunity to improve the training process for Disney Service Center cast members and it's something that she found to be very rewarding. "Welcoming and setting fellow cast members up for success is something that I am incredibly passionate about, so getting to play a small part in doing so has been incredibly fulfilling."
Leslie's initiative has been focused on enhancing the overall Disney Service Center professional internship experience. She notes, "I've been establishing a mentorship program for the Service Center professional interns and it's been fulfilling to watch the program come into fruition and see how the team and operation can grow from it." While her project is currently in the works, the goal is to have each professional intern paired with a Disney Service Center leader for mentorship and guidance throughout their time here.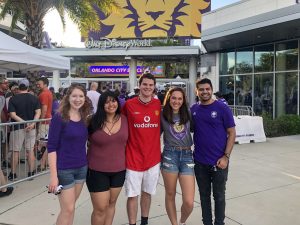 From lifeguarding at Disney's Animal Kingdom Lodge, to costuming at Disney's Hollywood Studios, our professional interns have held a number of Disney College Program roles. Having completed one or multiple programs, they have some advice for current participants.
Whether you want to remain with The Walt Disney Company, or you are looking for assistance with professional development, your leaders are a great resource on your program. Madison suggests, "Ask for feedback and accept it! Ask your leaders/coordinators what you can work on; they observe you daily and can give you some really good comments. Take full advantage of the networking and learning opportunities the program offers! Take classes and talk to everyone! You never know where that conversation could lead." Brittany adds, "Talk to your leaders, network, and ask questions!"
If there was one thing that Kristen wished she knew on her program, it is that there are so many resources available. She states, "Never be afraid to stop by the Service Center or talk to your leaders about something you are interested in because if they have it available, they will assist you with every resource possible."
If Sean could go back, he would utilize more of what the Disney Service Center has to offer. He explains, "The Service Center is more than packages and sports equipment. It is here for any question or concern a participant has while on their program. We have cast members here at the Service Center that have been with the company for over 45 years and are always ready to tell a good story about their experience." Agreeing with Sean, Leslie adds, "The Service Center is great place to stop by, grab a cookie and learn more about your resources and opportunities!"
The Disney Service Center professional interns are passionate about helping current participants and are eager to take in everything during their time with Disney Internships and Programs. Julia states, "I truly feel like I have been able to make an impact in such a short amount of time. I am so passionate about Disney Programs and helping participants so the fact that this role allows me to be able to do that is so exciting and magical to me!"
Fun Facts
Brittany
Past Disney Programs: DCP Spring 2017 and DCP Summer Alumni 2018/2019
Favorite Disney Park: EPCOT
Favorite Disney Snack: Popcorn
Julia
Past Disney Programs: DCP Spring 2016, DCP Summer Alumni 2017/2018 and DCP Fall Advantage 2019
Favorite Disney Park: Disney's Hollywood Studios
Favorite Disney Snack: Mickey Pretzel with Cheese
Kristen
Past Disney Programs: DCP Spring 2018
Favorite Disney Park: Magic Kingdom Park
Favorite Disney Snack: Zebra Domes
Leslie
Past Disney Programs: DCP Spring 2018 and PI Fall 2019
Favorite Disney Park: Magic Kingdom Park
Favorite Disney Snack: Mickey Cake Pops
Madison
Past Disney Programs: DCP Fall 2019
Favorite Disney Park: EPCOT
Favorite Disney Snack: Vanilla Cake Pop
Sean
Past Disney Programs: DCP Spring 2016, DCP Summer 2016, DCP Summer Alumni 2018 and PI Fall 2019
Favorite Disney Park: EPCOT
Favorite Disney Snack: Truffle Fries at Crews Cup in Disney's Yacht and Beach Club Resort