California-based participants spread some holiday cheer by giving back to others
While children across the country are counting down the days until Santa arrives, here at Disneyland® Resort, we have over 400 of Santa's helpers who are spending the final month of their Disney College Program by spreading holiday cheer to those who need it the most.
Many of you ask us about volunteer opportunities and how you can get involved during your internship, but did you know that The Walt Disney Company has a Disney VoluntEARS program designed for cast members to help out others in need? Every month, we partner with Disney VoluntEARS and plan at least one activity for our California-based participants so they can spend some of their time giving back to our local community.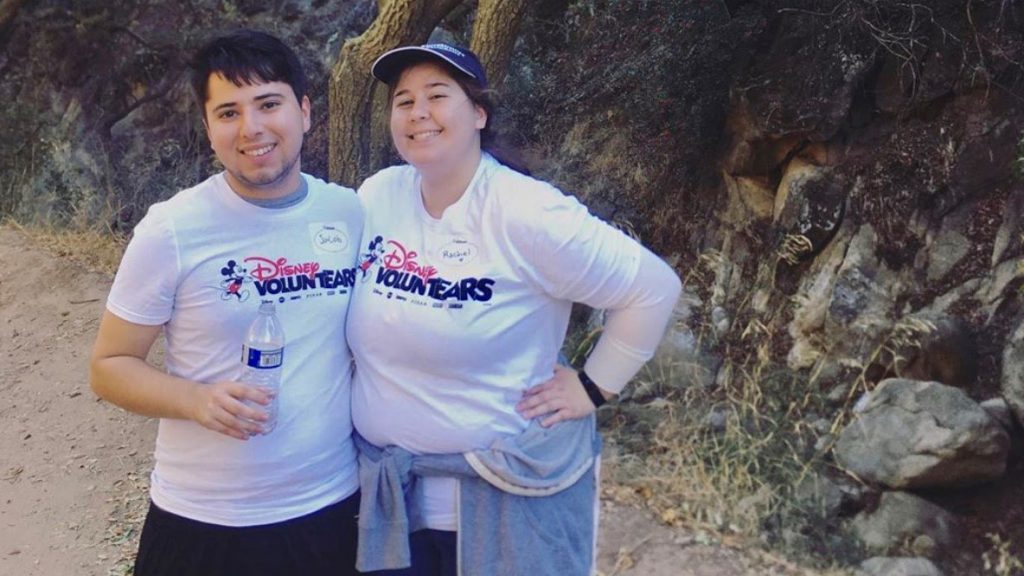 December is always my favorite month because we have so many opportunities to make a difference in someone's life. We've already spent time cleaning up some popular beaches, helped out at a local food bank and built a playground in the local community.
We also took part in a company-wide initiative called Military Packs. Every season, our participants put together Military Packs for our troops by filling it with items and letters, and then we send them to members of our military branches. It's a great way to send a personalized package (and letter) and thank them for their service and everything they do for our country. Our troops do so much for us, so it's an honor for us to do something special for them.
One of my favorite traditions at Disneyland is our annual Toys for Tots initiative and every season our participants have the chance to bring in a toy and donate it to a child. This Disneyland Resort tradition is very important and means so much to our participants because they know that every toy they donate or collect will brighten a child's holiday season this year. The magic of Disney can always put a smile on a child's face and giving them a toy from Disneyland may be the extra dose of pixie dust they need this year.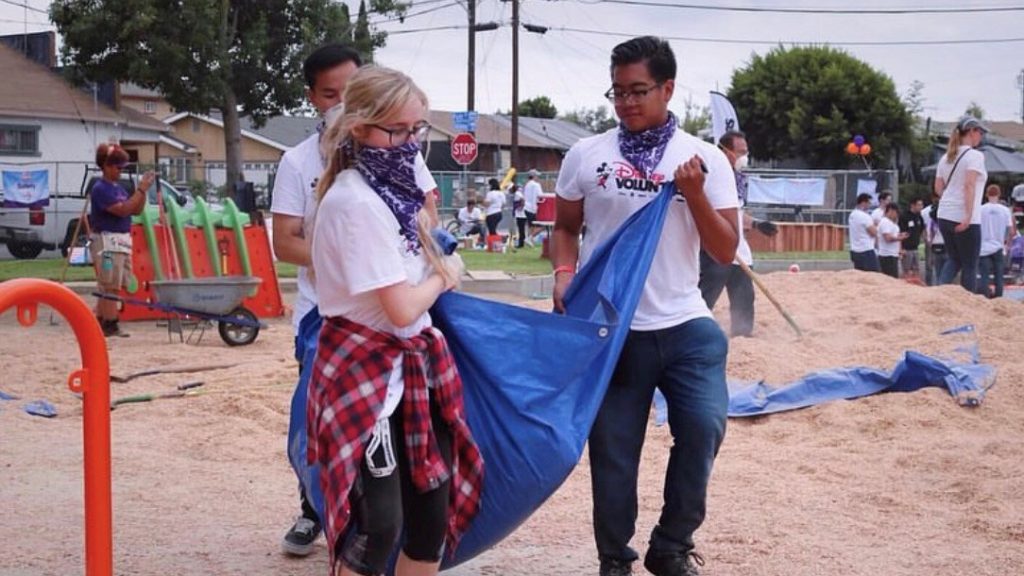 Even our guests can participate throughout the Disneyland Resort, too. Plus, you can also take part from home. Most of the large retail or grocery stores partner with Toys for Tots and even one small contribution can make a huge impact!
Every season, we challenge our participants to think about the type of cast member they want to be and the legacy they want to leave. Getting involved in the Disney VoluntEARS program is something they won't regret and will never forget. If you're scheduled to arrive in January for our spring program, make sure to ask us about how you can get involved in our popular volunteer traditions!