Bienvenue à Riviera Resort: Cultural Representatives part of resort's opening team
Just like here in the United States, there are several different programs offered to the cast members in Disneyland Paris. While only a select group of cast members in Disneyland Paris become participants in the Cultural Representative Program at Epcot's World Showcase, three were recently offered a brand new opportunity within this program.
Amina, Claire, and Joffrey made Walt Disney World® Resort history when they checked into their program as the first Cultural Representatives to have a role at Disney's new Riviera Resort! "I look forward to have the possibility to speak in French with the guests, to transmit our history and culture," states Claire who previously worked in guest relations at Disneyland Paris.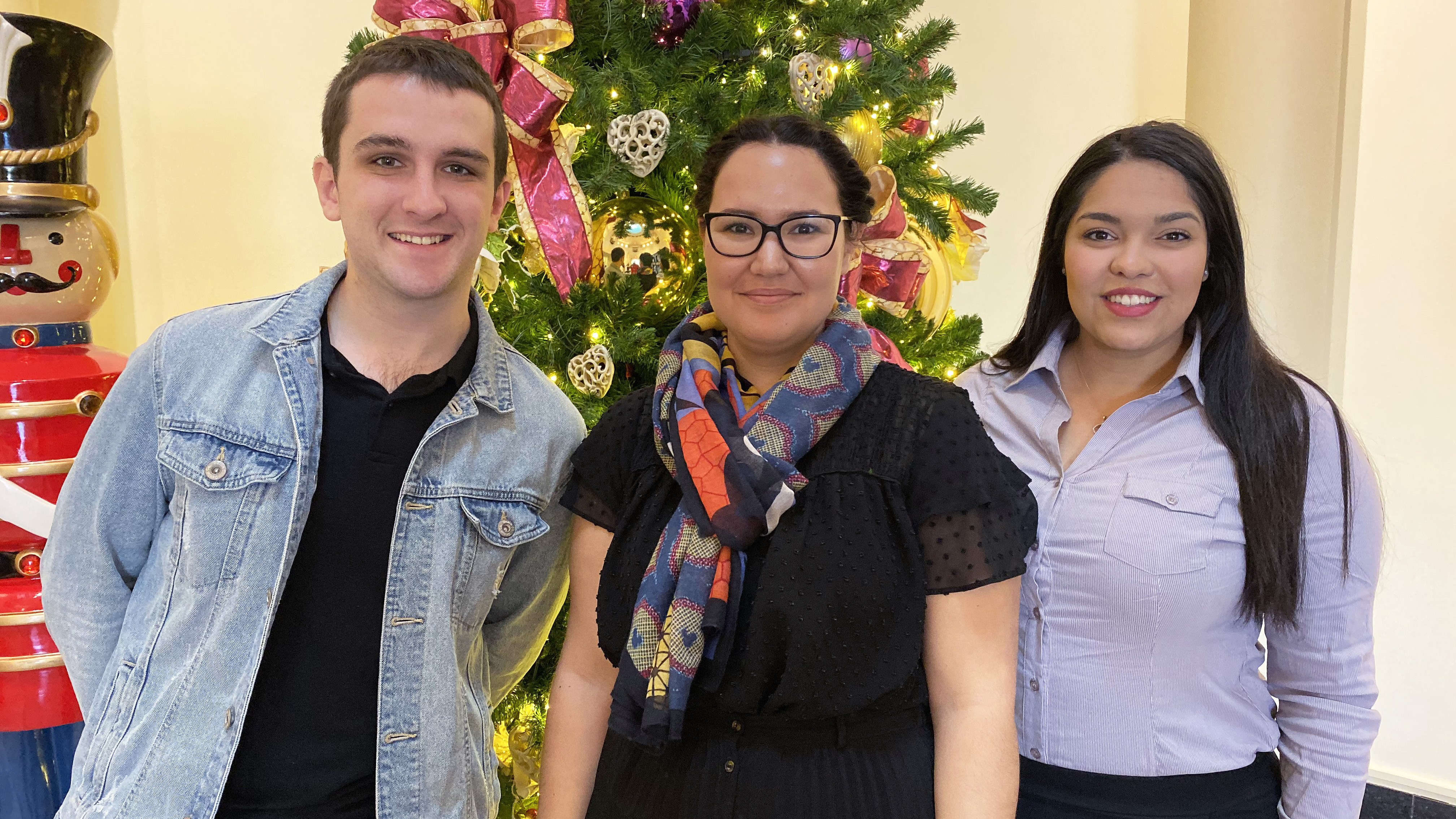 Joffrey worked in multiple merchandise locations throughout the parks and resorts and also completed an internship with Walt Disney Imagineering Paris as a 3D graphic designer. He says, "I like when people ask me about where I come from. It's always a pleasure for me to learn about other cultures. So I really am excited to talk about mine with our future guests."
Amina also worked in merchandise back home at the Disney Village. She expressed how she is already loving how Walt Disney World Resort is different from Disneyland Paris based on the creativity and magic she has experienced.
We are so excited for Amina, Claire and Joffrey's new adventure, and look forward to see them making magic at Disney's Riviera Resort when it opens Dec. 16!