Seas your opportunity: What's next after your Cultural Exchange program?
Just like during the last few semesters of college, most participants have one question on their mind as the end of their Disney Program nears: what do I do next?
For most students, it usually leads them to either go back home to finish school or start their career with the Walt Disney Company. In the case of participants in the Australia/New Zealand Cultural Exchange Program, a challenge can arise as their Disney Program is truly a once-in-a-lifetime opportunity. Without another program experience, how can they stay with our company and continue to make magic for guests?
We're happy to say that our team with Disney Programs partnered with the recruitment team from Disney Cruise Line to discuss an exciting possible next step! Jill, a recruiter for Disney International Programs, recently joined the Disney Cruise Line recruitment team at Chatham Square, one of our Disney Programs housing complexes, and gave a presentation to participants who were studying at New Zealand School of Tourism.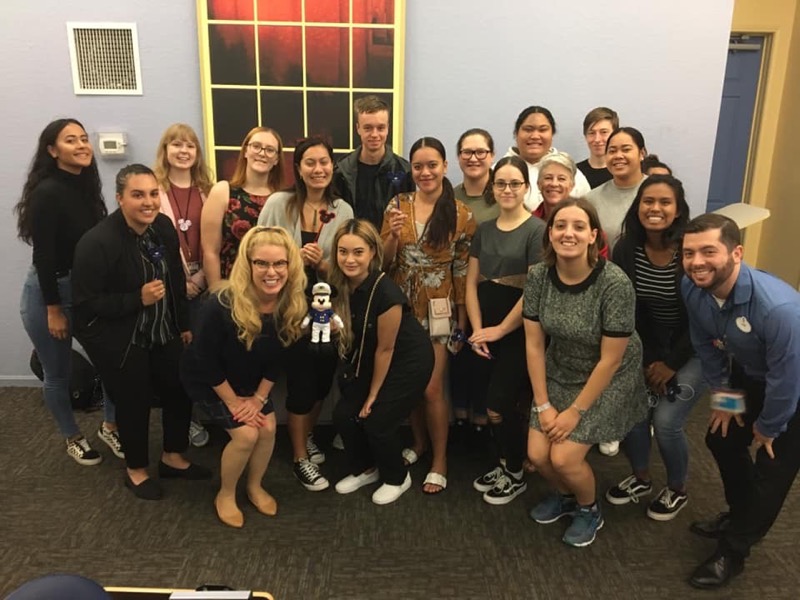 While discussing the opportunities available with Disney Cruise Line, she and fellow recruiter Joe both emphasized how their current Disney Program is a great stepping stone into a career with The Walt Disney Company, especially in a role with Disney Cruise Line! Jill said, "You can have all the experience that Disney Cruise Line is looking for, but you also have the advantage of knowing and understanding the Disney culture from this program."
Are you an Australia/New Zealand Cultural Exchange Program participant looking for your next opportunity? Visit www.dcljobs.com to find your next adventure! If you are studying at New Zealand School of Tourism, you are also urged to speak to your campus manager to assist you with this process. If you have any additional questions, please let us know at our support site, support.disneyprograms.com.
Here's to sea-zing your next opportunity with our company!