Get to know international recruiter Joe!
Recently, one of our College and International Programs coordinators, Jessica, spoke with Joe. He joined the team as a new recruiter for the Disney International Programs recruiting in Australia, New Zealand, Thailand, and Canada! Joe recently conducted interviews in Canada for the Cultural Representative Program and will soon be going to Australia and New Zealand for the Australia/New Zealand Cultural Exchange Program.
We are truly excited to get to know him more and learn about his Disney journey!
Jessica: Now Joe started on his College Program 10 years ago during the Fall 2009 season, working in Quick Service Food and Beverage. Joe can you tell us a little bit about your program? Where you worked and how that helped shape your Disney Journey?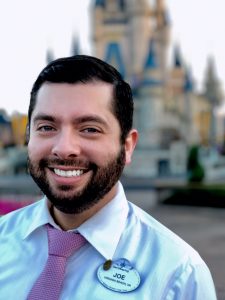 Joe: Hello, Jessica – I would love to! Like you mentioned, I started on the College Program in Quick-Service Food and Beverage back in August of 2009.  I worked at the Tommorrowland Terrace (it was called the Tommorrowland Terrace Noodle Station back then) and often was deployed to Pecos Bill's in Frontierland.  I loved my program so much.  I had fantastic coworkers, great managers, and the best roommates I could ask for.   During my first few weeks of my program, I asked for a meeting with one of my leaders.  I explained to her that I wanted to turn my program into a career and asked for her advice.  She told me that I should treat every day of my program like an interview.  I took that to heart and worked as hard as I could to build a positive reputation for myself.  Whenever leadership needed someone to help on a project, I would express interest and I just tried to learn as much as I could.
Jessica: Joe that is great lesson no matter where you are on your journey! It is great that you knew what you wanted from the moment you arrived. Weather you know what you want your path to be or not, treat every day like an interview. I remember from experience your program goes by so fast, I feel like everyone always says that but it really is true.
So I know earlier we were talking before about your roommates from the program. Do I remember correctly, even 10 years later you still keep in touch with them?
Joe: I do.  I was placed with random roommates but I could not have asked for a better group of people.  We made it a point after Traditions but before we started training to spend a day at the parks getting to know each other a little more.  My roommates and my other friends that I made on my program quickly became my Disney family.  We spent Thanksgiving, Christmas, and New Years on our programs and we made it a point to celebrate each holiday.  I don't think that I will ever forget those holidays.  They were hard because they were my first holidays away from home, but as I was celebrating them I realized that I had made a new home on my program.  
Though I do not talk to my roommates constantly anymore, I still keep up with the person that I shared my room with 10 years after our program.  He lives in Huston, Texas and recently came back to Orlando for a visit.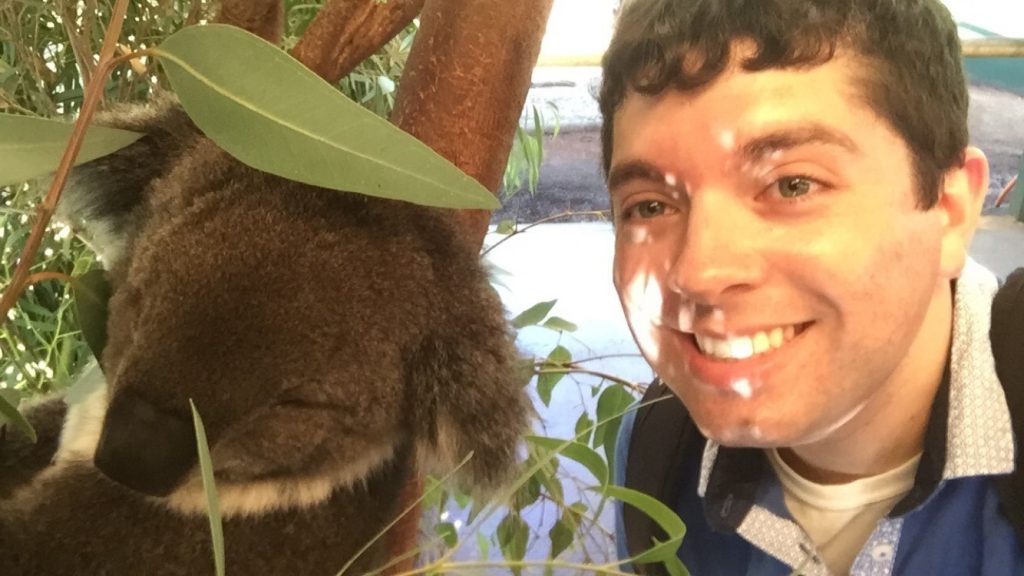 Jessica: It really sounds like you did your best to make your most of the program! What would you say are some of the things that helped you get from your College Program to your new role here with Disney International Programs? Do you have any advice for some of our current participants, participant hopefuls, or maybe even alumni still looking for their dream role?
Joe: I would give two big pieces of advice to anyone looking for their dream role.  The first piece is what I mentioned before – your reputation is everything.  It takes very hard work to build a positive, professional reputation but it is work well spent.  If you are not in your dream role right now, use that desire for your next step to drive you to work harder and be a better Cast Member.  My second piece of advice is to be open to possibilities that you had not previously considered.  As I look back on my last 10 years with Disney, I see lots of places where my career took an unexpected turn but each of those turns made me a stronger and taught me things that I didn't think I would have the chance to learn.  With that, always keep your eyes on the future and think of how you might fit into the future of The Company.  You never know, your dream role might not even exist yet.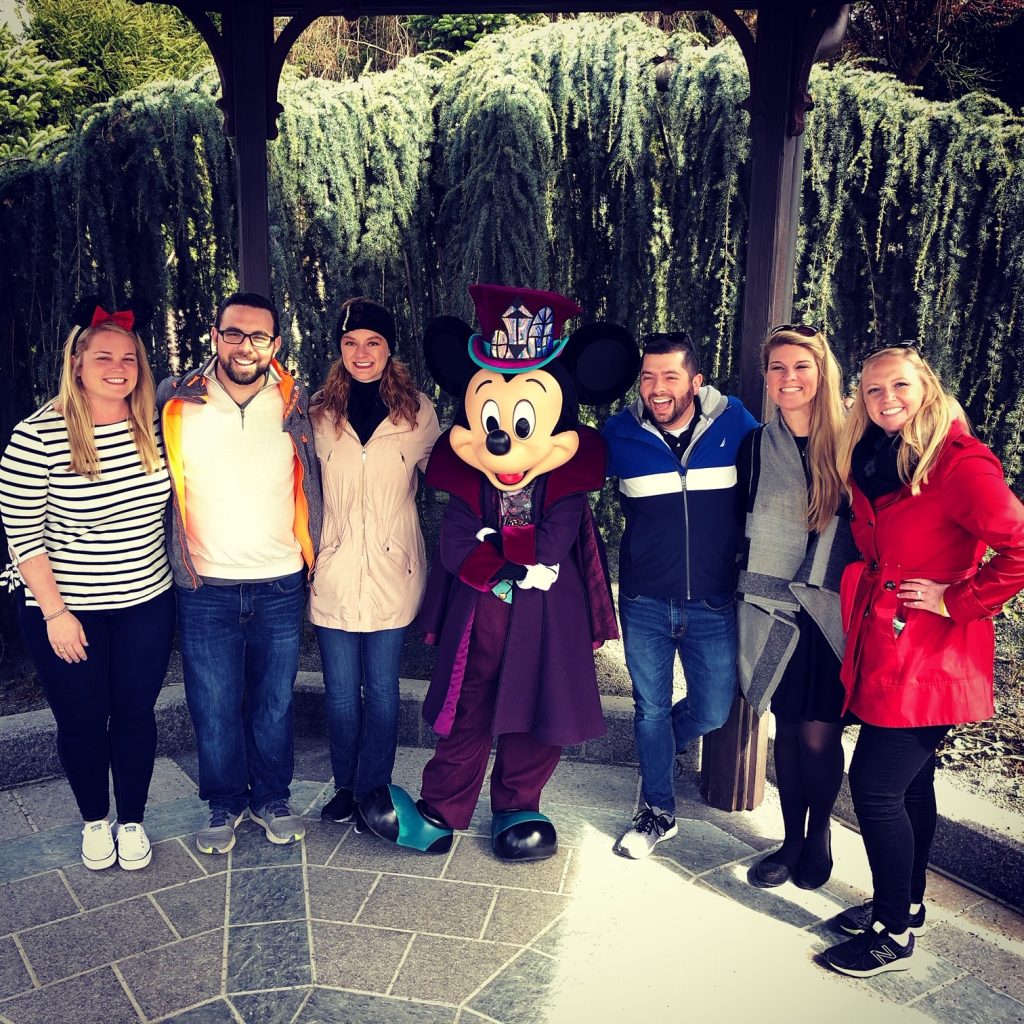 Jessica: Thank you again so much for the great advice! I'm sure all of our readers will be able to get some great tips from what you have said. Speaking of taking a turn, let switch gears really quick. I just have one more question for you, and I know it is the question everyone is dying to know.  What is your favorite Disney attraction? Disney restaurant? And Disney snack food item?
Ok, so that is a few question but I know everyone wants to know.
Joe: I think those are some of the hardest ones yet!
I think all of those change depending on my mood, so lets go with some of my favorites.  For Disney Attractions, you can't beat the classics in my opinion and I really love Haunted Mansion and Pirates of the Caribbean.  With no disrespect to the classics though, Walt Disney Imagineering has been hard at work with some mind blowing new attractions that I love like Flight of Passage at Animal Kingdom and Mystic Manor at Hong Kong Disneyland.  I do love food and Disney has plenty of it.  If I want a quick bite to eat you will likely catch me at Satu'li Canteen, but if I want a nicer meal I really love Citricos.  For snacks, I love some of the new ones that are coming out like Reds Revenge or the huge Mickey donuts.  I think my favorite Disney snack though is a classic Mickey Mouse ice cream sandwich.
Best wishes on your international journey, Joe!