Get on your feet and get active during your Disneyland internship
Experiencing the magic of good health on your program isn't nearly as challenging as it may seem. In fact, whatever your fitness level may be, I'm confident that we have something for you!
May is National Physical Fitness and Sports Month and it's the perfect time to learn more about some of the different fitness opportunities available for our Disneyland® Resort participants. Of course, our housing complex (Carnegie Plaza) has a fitness room that you can access at no charge and for some of you, this is all you need. But there's also a lot more!
Disneyland Resort offers you a chance to take part in several fitness opportunities during your internship, including a walking league, running club, yoga, and Pilates. As we all know, it can be challenging to get active when you're in a new city and starting a new job, but these complimentary wellness groups will take you on a journey to good health with other people from the company. They're also fun!
One of the highlights of the program every year for many of our participants is the early morning yoga session in front of the beloved Sleeping Beauty Castle. It's an excellent way to kick off your day and it's something you'll never forget.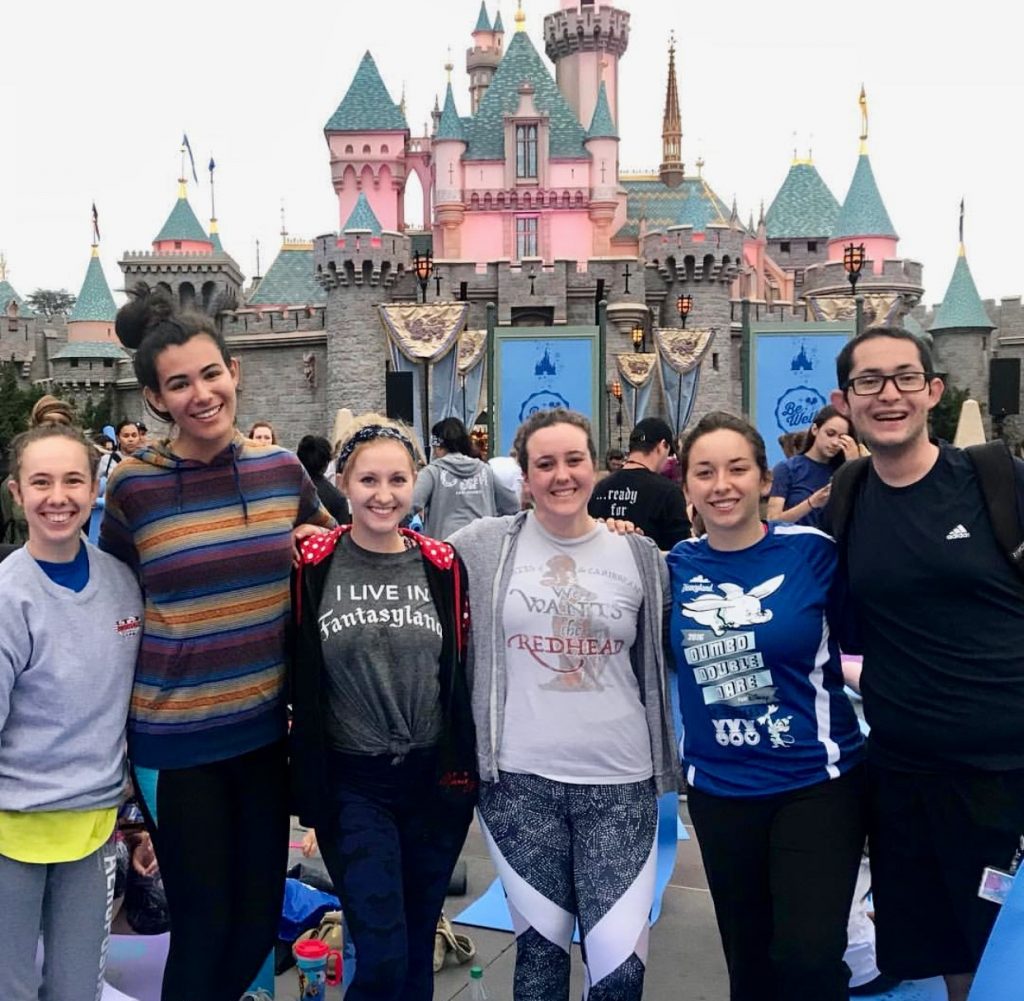 Are you interested in sports and actively involved in intramurals at your college or university? We also have softball, volleyball, basketball and soccer leagues available! Even if you're not super competitive and just want to have fun, that's great, too! For a small entry fee, you can gather some of your Disney College Program friends and form a team to try and bring home the championship! Co-ed divisions are also available.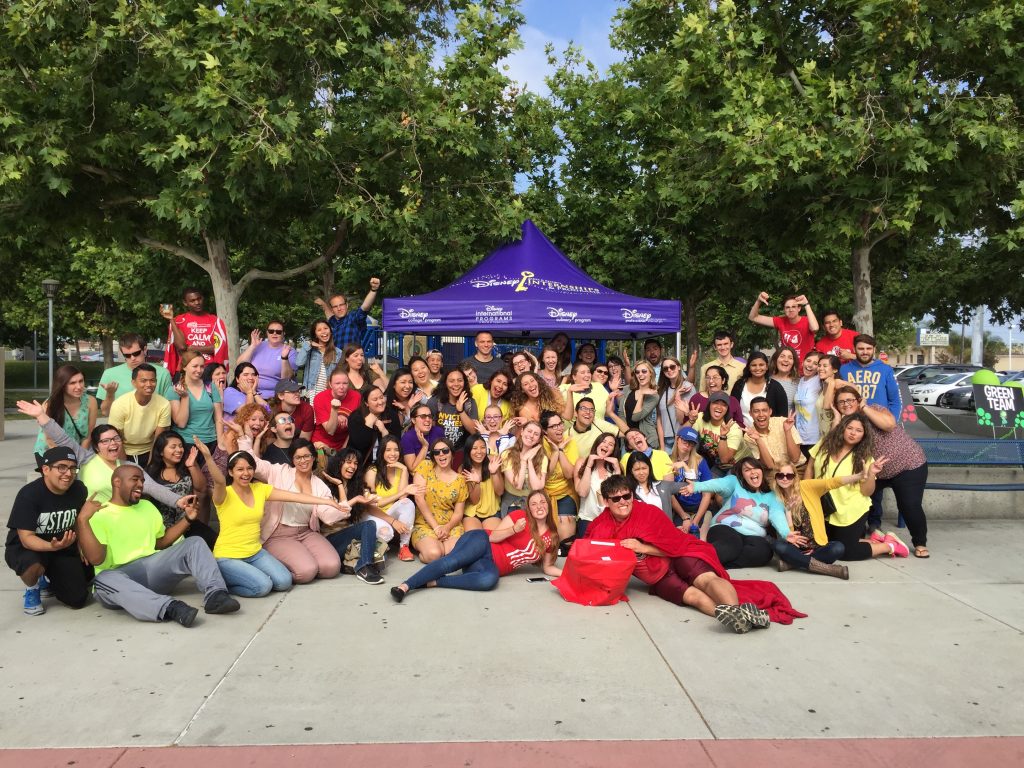 The fitness opportunities available in California don't get talked about a lot during the application process, but they can really add a ton of fun and laughs to your internship. Plus, it's an excellent way to make friends. But the journey to good wellness and nutrition doesn't end there.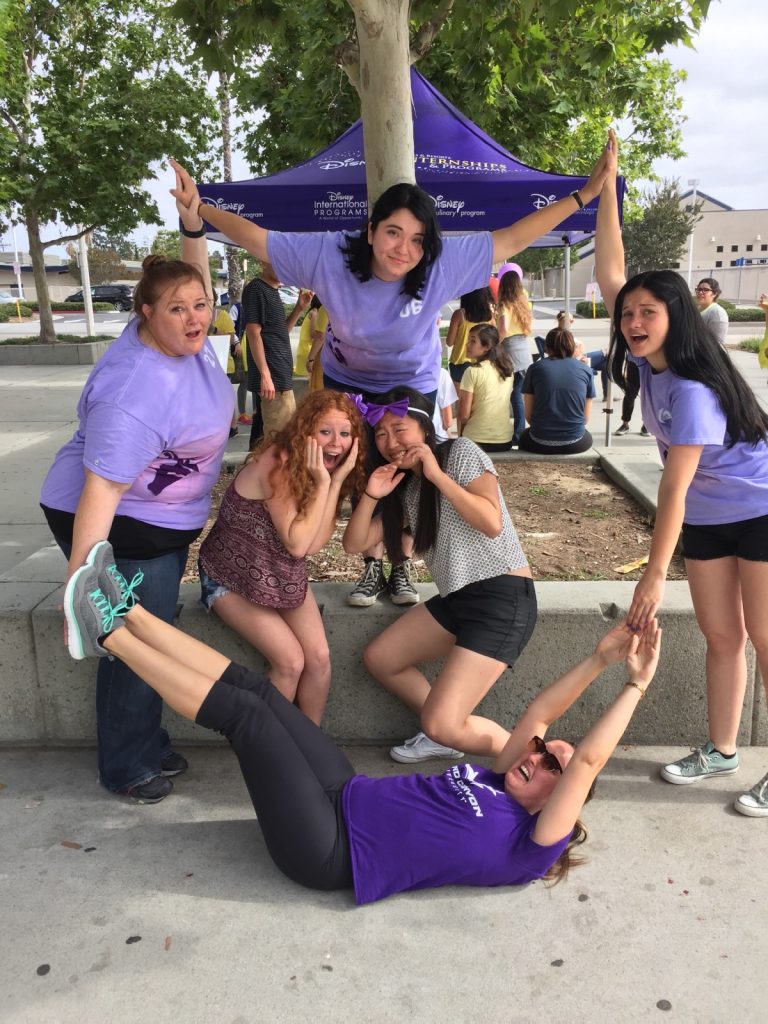 The company has onsite physical trainers available to help you form a fitness plan and our Disney Internships And Programs team will also host healthy cooking classes where professionals visit Carnegie Plaza and show you how to cook nutritious meals on a budget. We also understand the importance of your mental wellbeing, so throughout your program, we'll host classes about dealing with anxiety and stress and ways you can identify the triggers. All of these opportunities are complimentary and must-dos!
My recommendation for you is to challenge yourself to get active during your program. Get involved and discover a new you through these amazing fitness programs. The best part is, whatever you're interested in and whatever your fitness level may be, there's something for everyone.