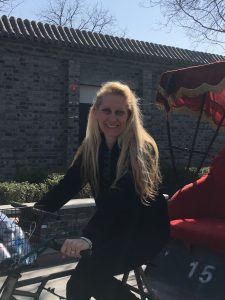 My favorite Disney theme park is Epcot, and I'm especially enthusiastic about its World Showcase! The food, the entertainment, the atmosphere – I love it all!
I consider myself to be a global citizen as I enjoy traveling around the world in search of adventure. I crave new experiences and meeting people who have different backgrounds. In fact, I live in a multi-cultural household.
If you are an Epcot fan and enjoy worldwide travel, sooner or later, you will encounter Epcot IRL (in real life). This is when you experience first-hand the original buildings, structures or places that inspired Disney's Imagineers as they designed the pavilions in Epcot's World Showcase.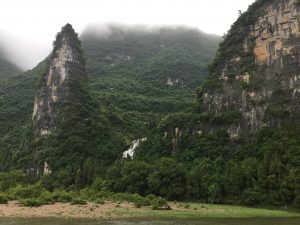 Recently, I traveled to Beijing with my family. There were shrieks of excitement from my children when we toured the Temple of Heaven, which was the inspiration for Epcot's China Pavilion. It was amazing to be so far from home and yet feel so at home during our visit.
"Reflections of China" – the 14-minute movie shown in the China Pavilion – features many places that I've had the pleasure of touring including the Great Wall of China, the Forbidden City in Beijing, the Bund in central Shanghai, the ancient waterways of Suzhou, the colorfully lit Reed Flute Cave in Guilin and the Li River which winds through unique karst topography.
On our trip back to Orlando, we changed planes in Vancouver, British Columbia, Canada. So we had another Epcot IRL experience when we saw the airport's exhibit of storytelling totem poles!