Our newest arrivals are here and ready to live out their dream
People often ask me what I like most about my job. There are so many things I could say and spend hours talking about, but one thing that holds a special place in my heart is arrival day.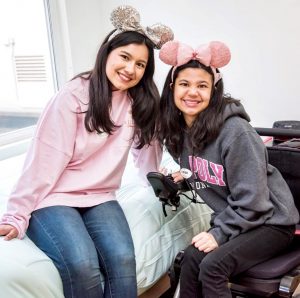 That's when all of our newest interns arrive at Disneyland® Resort and begin their life-changing adventure. I'll never forget the unbelievable feeling of beginning my program 15 years ago and seeing the joy and excitement in others is something I cherish every season. It truly is the beginning of something special.
We just welcomed nearly 400 new Cast Members to Disneyland Resort and witnessing their enthusiasm and energy is nothing short of inspiring. For many of them, this is just the beginning of their lifelong dream of working for The Walt Disney Company, and it's an honor to help make that dream come true.
Our participants come from all over the world and most of them have never met anyone else on their program prior to their arrival. They don't know it right away, but throughout their journey, they're going to discover a completely different version of themselves; a person filled with confidence, maturity and courage.
These next eight months will not only include working in our theme parks and resorts, but it'll also include weekly special events, backstage tours of popular attractions, networking sessions and career development opportunities unlike any other.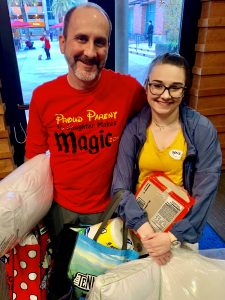 During the program, everyone will also be encouraged to step out of their comfort zone to challenge themselves, which can be a little scary. Think about a time when you started a new job, went to college or moved to a different city. You were probably a little nervous, right? That's perfectly fine, and expected! Trust me, we know the first week or two can be filled with some nerves and anxiety. Here's a secret…we're a little nervous, too! After all, we're all family now and we want everyone to have the most rewarding experience ever.
Throughout arrival week, I heard so many fun and inspiring stories, such as one participant who decided to do the program because her mom was a Cast Member 30 years ago and Disney has always been a strong bond for them. She wanted to carry on the family legacy. Another participant told me she lived in Southern California her whole life but never had the opportunity to visit Disneyland; only drive by. Talking about their internship and thinking about them working at Disneyland brought tears of joy to their eyes…and mine.
If your dream is to one-day participate in the Disney College Program at Disneyland Resort, you're in luck! Our next recruiting season for the Disney College Program and Disney Professional Internships is now underway. We're looking for college students to participate in the program, beginning in May or August 2019.
You never know…I could be greeting YOU in a few months and witnessing YOU fulfill your lifelong dream!