It's a small world: Similarities between Disney Parks around the globe
This year, I think you should make a long-term resolution to visit all of the Disney theme parks worldwide! On your journey, you will want to experience your equivalent role – or even your equivalent work location – at each location.
Let me tell you my story:
In the summer of 1988, I completed the Disney College Program at Walt Disney World. My cohort was the first to live at Vista Way apartments. I began my 30-year journey with Disney as a cast member in Quick-Service FoodandBeverage at the Tomorrowland Terrace. So when I visit the other "Magic Kingdom" parks, I always keep an eye out for this work location and role! The costumes, menu and décor may change – or even the name.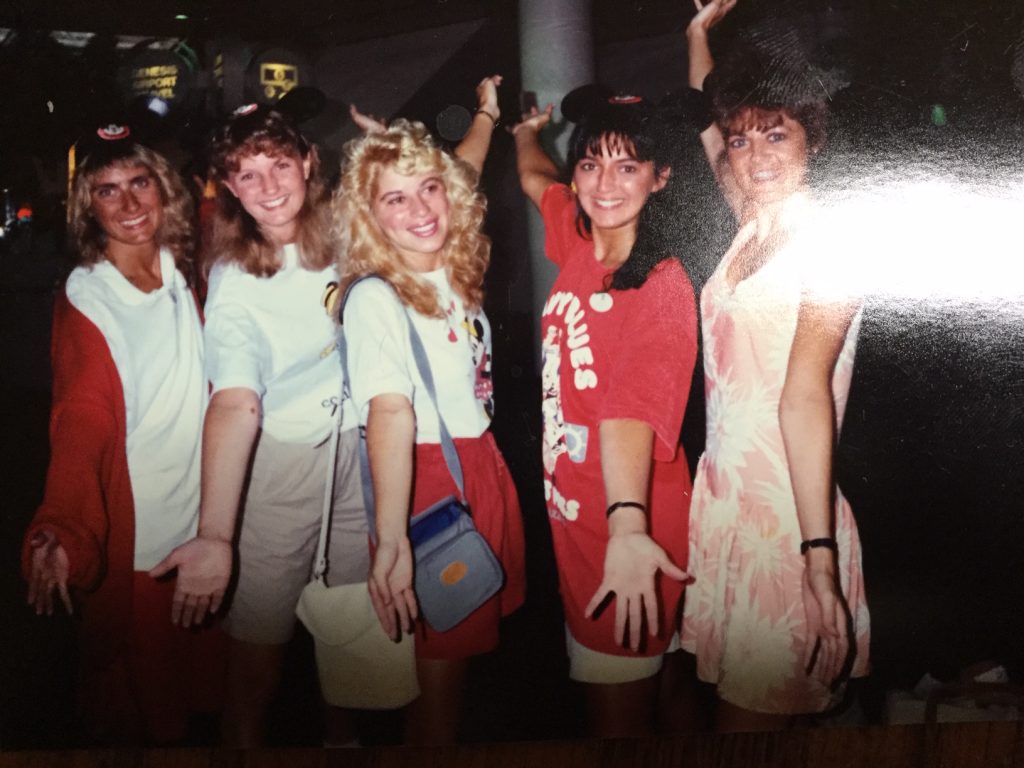 For example, in Disneyland Paris, this equivalent restaurant is Videopolis; it's the Starliner Diner at Hong Kong Disneyland; and it's the Stargazer Grill at Shanghai Disneyland. I also should mention that the Tomorrowland Terrace where I worked is now known as Cosmic Ray's Starlight Café, and the former Plaza Pavilion is now known as the Tomorrowland Terrace. In any event, wherever I am in the world, I always feel most at home when I have a meal in "my" restaurant!
I'm proud to say that I have visited all of our Disney theme parks worldwide. This includes Walt Disney World (Magic Kingdom, Epcot, Disney's Hollywood Studios and Disney's Animal Kingdom), Disneyland Resort (Disneyland Park and Disney California Adventure Park), Disneyland Paris (Disneyland Park and Walt Disney Studios Park), Hong Kong Disneyland Resort (Hong Kong Disneyland Park) and Shanghai Disney Resort (Shanghai Disneyland).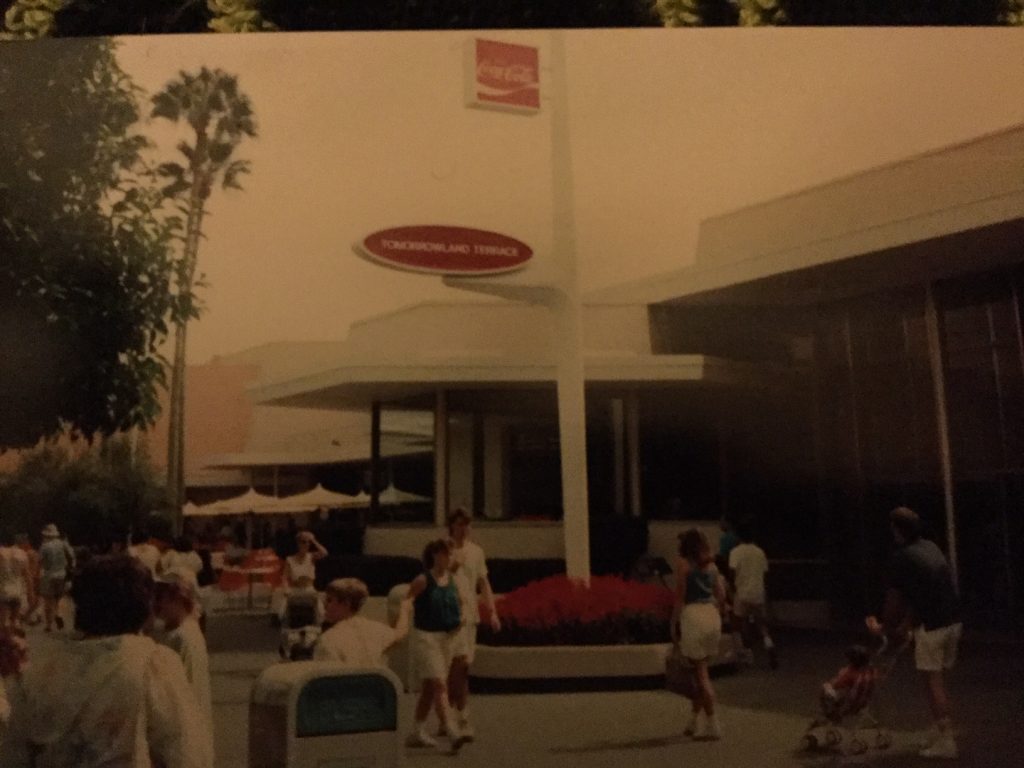 My list also includes Tokyo Disney Resort (Tokyo Disneyland and Tokyo DisneySea – owned by The Oriental Land Company, which licenses our Disney characters and theming) as well as the two water parks at Walt Disney World (Disney's Typhoon Lagoon and Disney's Blizzard Beach). Further, my list includes Disney's Discovery Island and Disney's River Country – two smaller parks that ceased operations at Walt Disney World in 1999 and 2001, respectively, and the nightclubs of Pleasure Island, which closed in 2008 in anticipation of their transformation into The Landing at Disney Springs.
It's a small world after all!
In my travels, I've noticed many similarities between the parks, resorts and attractions. For example:
Getting there. Without exception, our theme parks are accessible by public transportation including shuttles, trains, taxis, buses and monorails.
Size. Walt Disney World is by far the largest of the Disney complexes and the only to feature water parks and miniature golf. Nonetheless, it is impressive how creative the other locations worldwide have been in utilizing their more limited space. In fact, in California and Paris, the theme parks entrances are within walking distance of each other. And Disneyland Paris has an area – Disney's Davy Crocket Ranch – that is a bit further afield and is similar to Ft. Wilderness.
Resorts. All of the parks have Disney-themed hotels on site, with "partner" hotels nearby – except in China – as well.
Admission. If you are an active cast member at the time of your trip, be sure to check the block-out dates for complimentary admission. If your travel dates are blocked out, you may be eligible for discounted tickets. (However, TWDC employees are not eligible for complimentary admission or discounts at Tokyo Disney Resort.)
Cast members. The cast members you will encounter worldwide wear name tags and themed costumes. As you would expect, they are friendly and do their best to help you!
Dress. No matter which theme park you are visiting, you will fit in wearing Mickey Mouse ears and Disney-themed clothing and accessories!
FastPass. All of the parks have some form of a FastPass system, although MagicBands are unique to Walt Disney World and Disney MaxPass is unique to Disneyland.
Entertainment. At least one of the parks at each Disney complex features one or more parades. Other live shows and character greetings are featured as well.
Cuisine. Regardless of what country you are in, you can find comfort foods such as pizza, hamburgers, popcorn and soda. But make a point to try something new as well!
Language. As a front-line cast member at Walt Disney World or Disneyland, many times each day you help people who struggle with English. When you travel to an overseas Disney theme park, the roles are reversed, which gives you a new perspective! Park maps are available in English and menus typically have English translations as well as photos. French, English and other languages are interwoven into some of the shows at Disneyland Paris.
Accessibility. All of the Disney parks make accommodations for guests with disabilities and special needs. Be sure to check with Guest Relations as soon as you enter the park to learn more.
Money. Major credit cards are accepted at all of the Disney theme parks worldwide. However, it is a good idea to have some local currency available for purchases at outdoor carts.
Souvenirs. All of the theme parks worldwide have tons of exciting merchandise to choose from to commemorate your trip!
Extras. Outside of the theme parks, you'll typically find an area with numerous shopping, dining and entertainment options. At Walt Disney World, this area is known as Disney Springs; at Disneyland, it's Downtown Disney; at Disneyland Paris, it's Disney Village; at Tokyo Disney Resort, it's Ikspiari; and at Shanghai Disney Resort, it's Disneytown. However, the area outside Hong Kong Disneyland – known as Inspiration Lake Recreation Centre – offers a serene, natural experience.
Synergy. You will marvel at the similarities – and differences – of some of the hotels and attractions. For example, Disney's YachtandBeach Club Resort at Walt Disney World has architecture very much like that of the Newport Bay Club at Disneyland Paris. Also, at Disneyland, Indiana Jones Adventure is similar to Tokyo DisneySea's Indiana Jones Adventure: Temple of the Crystal Skull. However, Indiana Jones and the Temple of Peril is a rollercoaster at Disneyland Paris, and it is nearly identical to Raging Spirits at Tokyo DisneySea. Meanwhile, at Walt Disney World, Indiana Jones is portrayed in a "stunt spectacular."
Family fun. All of the Disney resorts and theme parks offer a clean environment for families to come together and enjoy each other's company. As a mom, I'm very aware that my kids are growing up quickly, and I want to make the most of this time in our lives. I've found that there is no better place to share our time than the Disney parks!
What similarities and differences have you found – or will you find – in your travels?!