VoluntEAR to spread Disney magic during your program
Applications for the 2019 spring and spring advantage programs will open soon, and many of you are getting ready to apply for this life-changing internship experience. As you're preparing for the recruiting season and a potential interview, you'll probably think about everything the Disney College Program can do for you and your career.
Have you ever thought about ways you can give back during the program and make a difference for others? The best way to get involved during your internship is through our Disney VoluntEARS program.
Our Disney Internships And Programs team in California is passionate about volunteer work, and if you accept an offer for a role at the Disneyland® Resort, we encourage you to volunteer some of your time, too. Trust me, you won't regret it!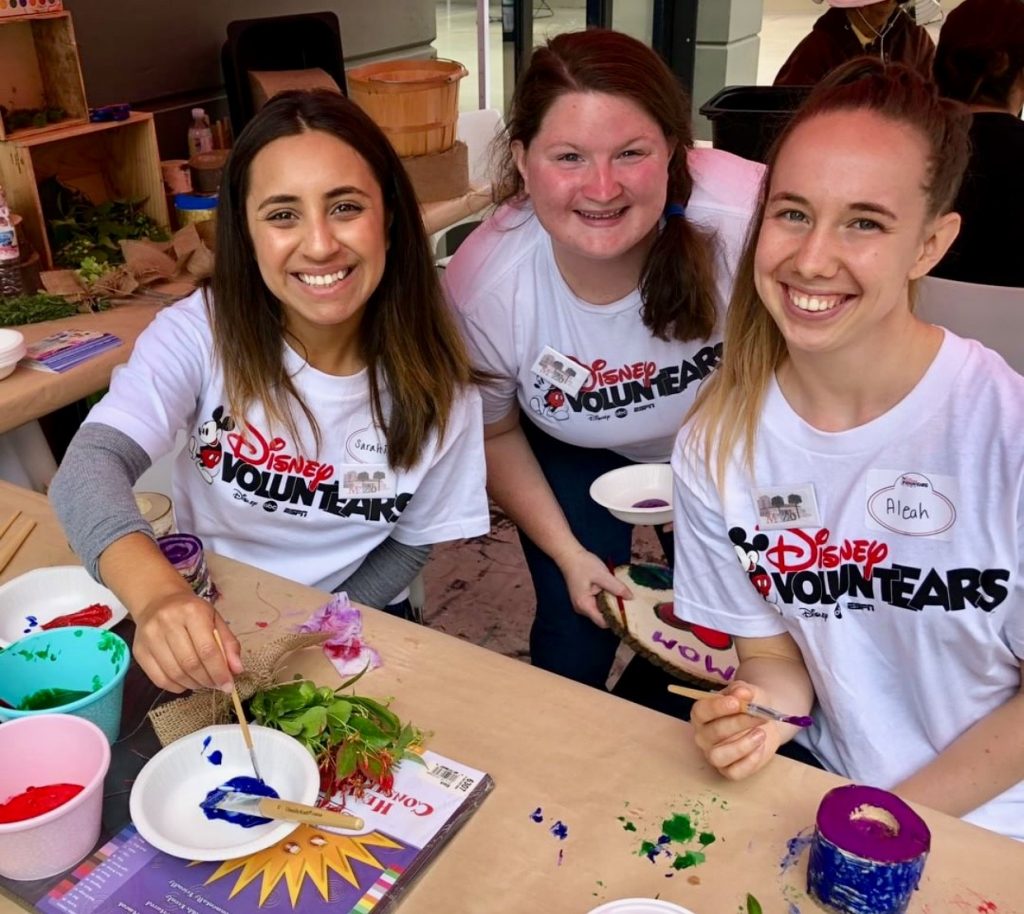 Each season, we plan monthly opportunities for participants to get out in the community and help those in need. We've done everything from building a playground in a local city to helping out at area schools with various projects. We even take a break from class one day each season to visit the Orange County Food Bank and pitch in. No matter what we do, it's amazing to see how many lives we can impact with just a few hours of our time.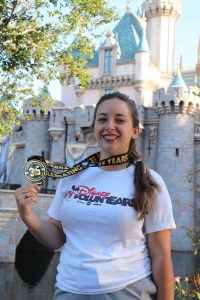 I'd like to introduce you to Kelci, who was recently named our 2018 VoluntEAR of the Program for the spring season. While every single hour you can give is simply amazing, Kelci volunteered nearly 50 hours of her time during her program helping others! Think about how many lives she impacted as a Disney VoluntEAR – probably thousands!
"Being involved with Disney VoluntEARS not only makes me feel more involved in the Orange County area, but also within The Walt Disney Company," said Kelci.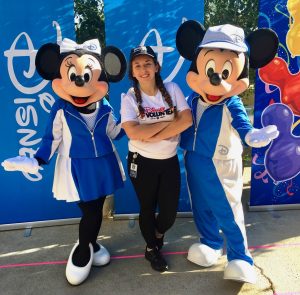 "I now know people from call centers for Aulani, custodial and merchandise cast members, and photopass photographers inside Disneyland Park; friendly faces that I can say hello to. Volunteering has added and made my program so much more beneficial by getting me to go out of my comfort zone of the resort; sometimes much earlier than I'm accustomed to. I helped make a difference in other people's lives."
Thank you, Kelci, for the outstanding work you did on your program and for being a good role model for our current and future participants. Your compassion for others is truly remarkable.
If you accept an offer for a role at the Disneyland Resort, let us know right away if you're interested in making your mark on this program and becoming a Disney VoluntEAR.
Not only will your hard work pay off and make a huge difference for others, you'll become part of a Disney legacy that's been around for 35 years and inspired by the most iconic person in the history of our company, Walt Disney.