5 free must-dos at Walt Disney World Resort
I'll admit it: I'm always looking for activities that won't break the bank. With such a wide variety of things to do on property, it's easy to overspend! Never fear, Walt Disney World Resort is also brimming with free and unique opportunities to have fun with your best pals. Here are my top budget-savvy options for a day out on the town!
1) Chip 'N Dale's Campfire Sing-A-Long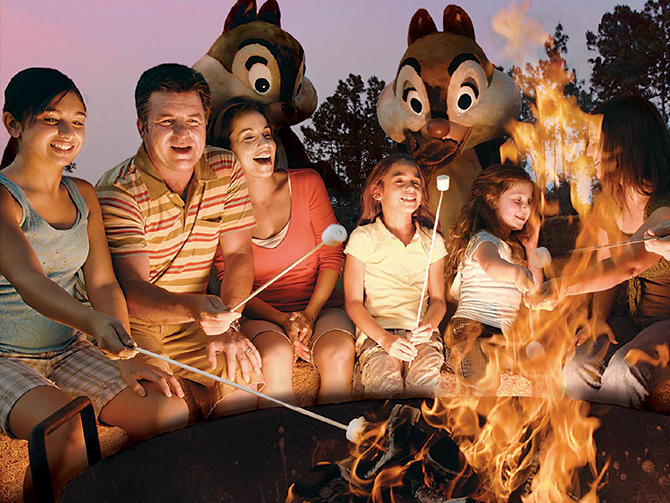 If you're like me, you always jump at the opportunity to mingle with characters. Chip 'N Dale's Campfire Sing-A-Long is the perfect chance to meet Chip and Dale, toast some marshmallows, and catch a Disney flick in the great outdoors. Plus, where else can you belt out tunes around a campfire with other Disney lovers? This nightly event at Disney's Fort Wilderness Campground boasts the perfect price tag: free.
2) The Geyser at Disney's Wilderness Lodge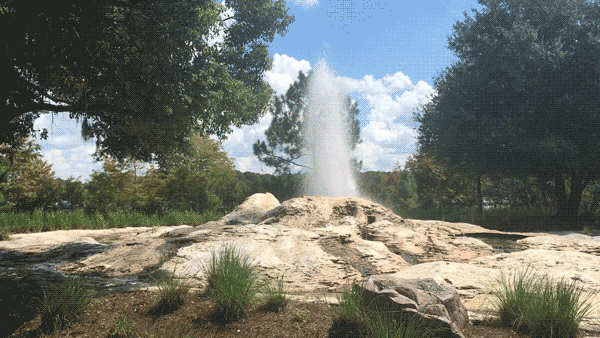 Disney's Wilderness Lodge is definitely my favorite resort on property. As if its rustic charm and delicious eateries weren't reason enough to drop by, it also features a special hidden gem. Behind the resort's pools sits a massive geyser that dazzles guests with an "eruption" of water. Make an afternoon of resort-hopping around Walt Disney World Resort, and top it off with a viewing of the geyser!
3) The Electrical Water Pageant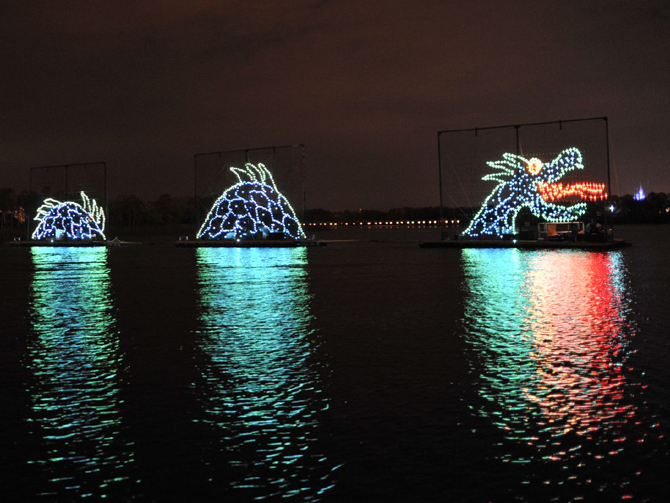 What's that glowing in the midst of the Seven Seas Lagoon? It's the Electrical Water Pageant! Grab a snack and venture to one of the many pageant-viewing spots to catch a glimpse of this glittering display. From fantastical creatures to American flags, watching the gleaming line of Electrical Water Pageant floats is a relaxing way to end the day.
4) Exotic animals at Disney's Animal Kingdom Lodge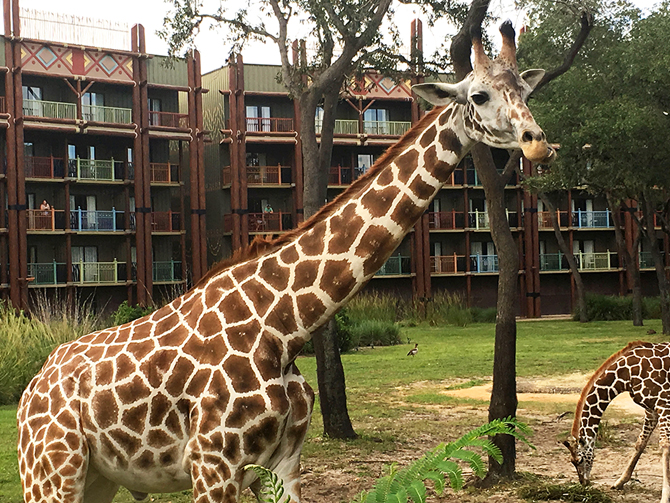 Kilimanjaro Safaris isn't the only place to catch giraffes, zebras, and other savannah-dwelling creatures! Disney's Animal Kingdom Lodge offers views of exotic animals without the wait. After checking out the lodge's beautiful architecture, head outside for a breathtaking (and free) view of your favorite critters. This is also a prime time to ask your fellow cast members any questions you may have about the animals!
5) Nightly performances at Disney Springs
Disney Springs is the place to be for a night of entertainment. From live performers to rocking DJs, there is bound to be an act that tickles your fancy. No need to drain your bank account to check out a show; Disney Springs is always buzzing with the sounds of talented musicians. Next time you and your pals are searching for a Friday night activity, venture to Disney Springs for an awesome array of free shows!
Which activity is on your to-do list?