Alumni spotlight: Michelle, Special Event Coordinator | Disney Strategic Meetings and Events
Ever wondered just how far you could go after a Disney Program? For Michelle, the Disney College Program led to a Disney Internship and that turned into an 11-year career at Walt Disney World® Resort creating exceptional guest service and magical memories for guests.
For Michelle, a road trip heading to the Disney College Program with her dad and twin sister turned into a life changing adventure. In 2010, Michelle learned about the Disney College Program from her sister, Sarah, who was returning for her second program. Michelle grew up loving Disney and was always interested in careers with the company, so she knew this would be a fun experience to get her foot in the door. Shortly after arriving for her College Program, Michelle received a call informing her she was being offered one of the Disney Internship roles she had previously applied to. After making that shift, things kept going up from there!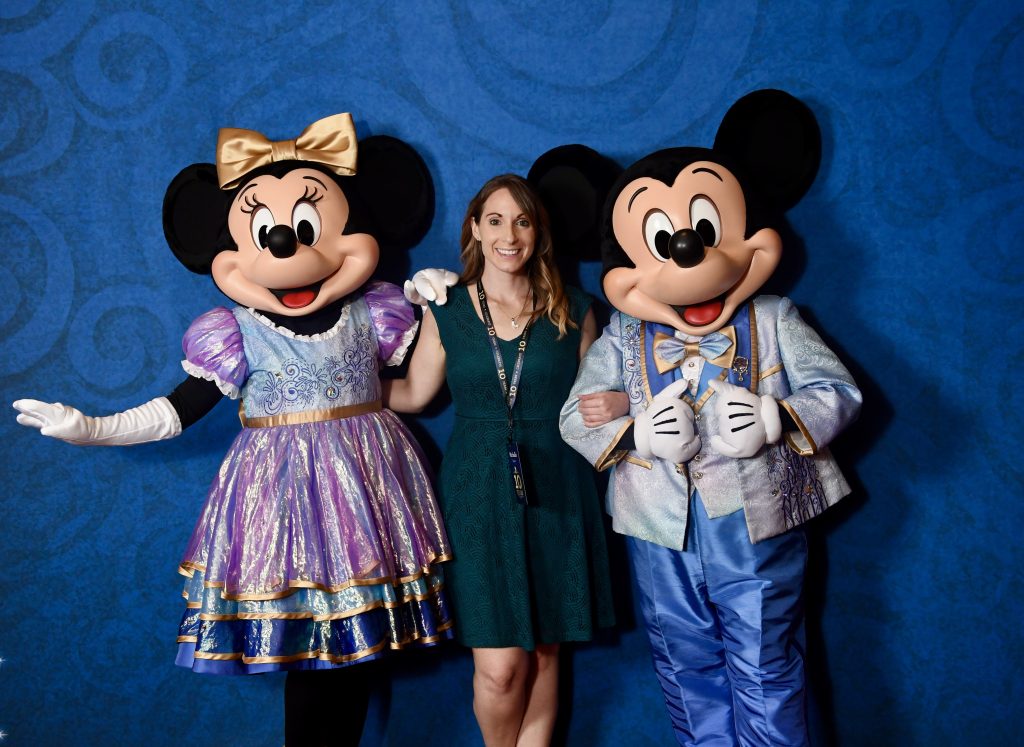 As a Disney Intern, Michelle supported Disney Institute – a division that creates immersive learning and training experiences for external companies to benchmark Disney practices for their own organization– in account management, conventions, and program development and planning. This role allowed Michelle to develop a strong business acumen and she saw first-hand how leadership impacts the experience that cast members create for our guests. "Supporting Disney Institute gave me my first insight into company culture at Disney. It was also really impactful for me to see how all the business practices and everything we do in the parks and resorts come to life in a different way – though the course we offered," Michelle said.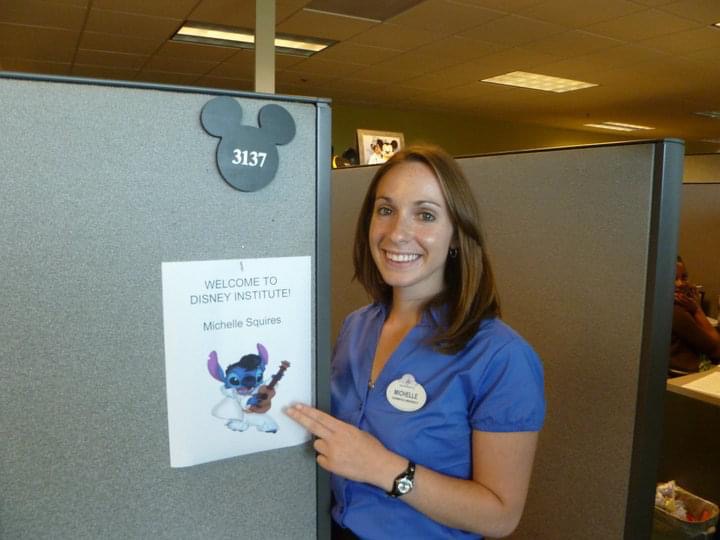 A great thing about internships at The Walt Disney Company, is that many interns have the opportunity to extend, or continue in their internship role, for an additional semester. Michelle took advantage of the extension offering with Disney Institute and continued to learn and evolve with this area of the business. "I had great leaders during my internship that really helped develop me professionally and that helped me gain a sense of empowerment and confidence in my career," she said.
After a year as a Disney Intern, there are a few core lessons that have stayed with Michelle all through her career. First, relationships are key! There are many people you will work with in certain roles and you never know how may might need to call on for project support or career advancement in the future, so it's important to build a strong network and treat everyone you with kindness and respect. Additionally, she stressed the importance of being creative in your role and having the courage to share your ideas once you have a seat at the table.
Now that Michelle has advanced her career beyond her internship, she has had some pretty fun roles along her Disney journey. Upon completing her time with Disney Institute, Michelle was offered a full-time role supporting the team she interned with! She spent about four years with them before taking roles with Disney Cruise Line, Disney's Fairytale Weddings, Disney Celebrations and Events, and currently Michelle works in Disney Strategic Meetings and Events as a special events coordinator.
Working in events was a career goal and proud accomplishment for Michelle. She finds it rewarding to be in a field that allows her to work on and develop something from start to finish. Michelle says, "I get see events go from start to finish – when it's just a plan and an idea to when it all actually happens. It is really rewarding to be in the event and see it all come to life, especially when thinking of all the time, partners, and pivots that are a part of each event you work on." She goes on to say that it's very special to see how what you do can have an impact on someone's life!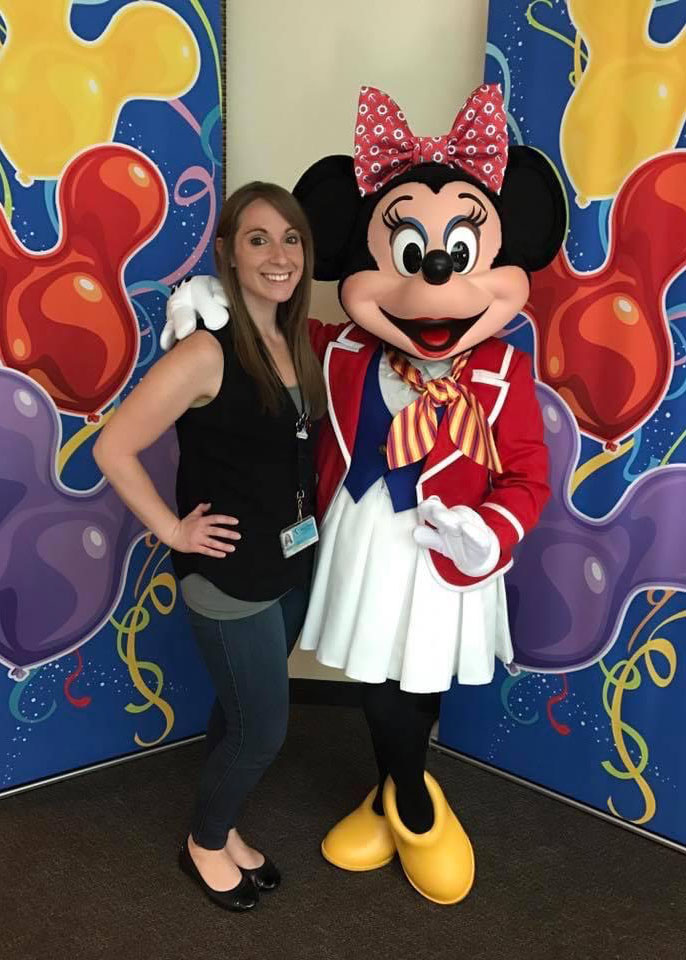 As others consider internship roles with The Walt Disney Company, Michelle encourages you to be open to new experiences and learn as much as you can from each role or project. Additionally, she believes it's important to challenge yourself and use the experiences you currently have and continue to build on them.
Interested in beginning your Disney journey with a Disney Internship? Visit DisneyInterns.com to learn more and apply today!