Tips to prep for your Disney College Program phone interview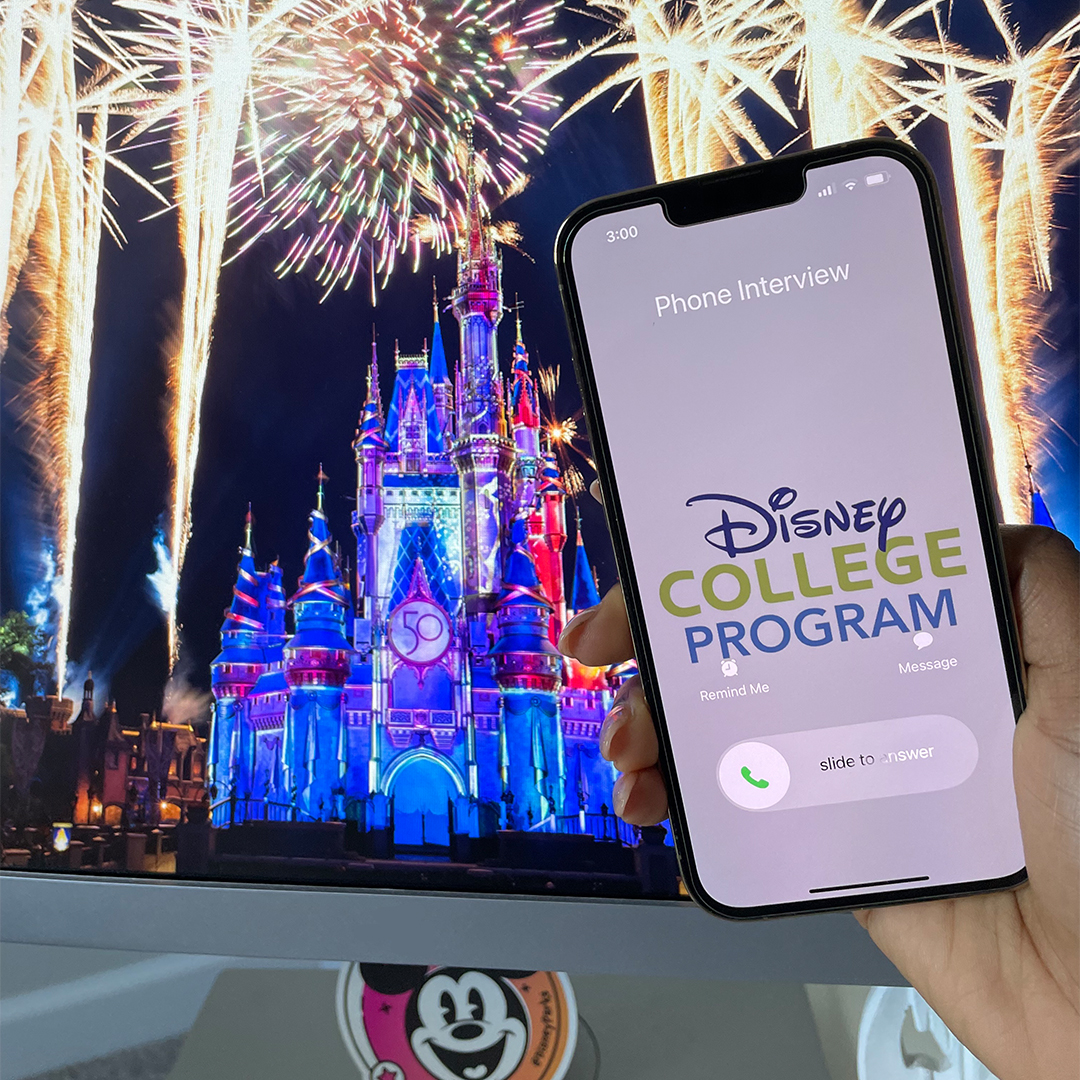 It's that special time of year when the Disney College Program is seeking new applicants! Part of the application process involves completing a phone interview so the recruitment team can get to know candidates on a more personal level. The phone interview is your chance to shine and showcase what makes you a top contender for the Disney College Program. The Disney Programs team and recruiters want to see you thrive (and eventually on the College Program), so here are a few tips to help you prepare for and nail your phone interview!
Give yourself some practice through a mock interview with a friend, parent, yourself in a mirror, or possibly best of all, career services. Many college and university career services departments offer interview preparation services. Check if your school offers something to help you prepare.
Look over your resume before the interview so you can confidently articulate your skills and experience. Sometimes the simplest things can slip your mind unless you do a quick review.
Plan where you'll take your phone interview. Find a quiet spot that is free of interruptions and make sure you have good reception. Before you begin, let anyone around know you'll soon be on an important call.
As you settle into your interview spot, put aside paper and something to write with. You may want to jot down notes from the interviewer such as next steps in the application process or questions you want to ask. It often helps to keep your resume or a list of your questions nearby for easy reference during your interview.
Although the intent is to be on time, the call for your interview could come a few minutes before or after the scheduled time. Please be ready for the call 15 minutes before or after your scheduled time. Your flexibility is appreciated and helps us provide the greatest possible interview experience to all candidates.
BONUS: Know what to look for
Please note that the call from a recruiter may appear as an "unknown caller" on your cell phone. If this appears near the time of your interview, please pick up!
Last but not least, although it is a phone interview, we encourage you to treat it as if you are face-to-face with your interviewer. Have good posture, smile and enjoy the conversation! This is your moment to showcase skills, experiences and the uniqueness you'll bring to the Disney College Program.
Get all the details on the Disney College Program and apply today! We hope to see ya real soon!