How building connections helped one participant extend into a premium services role
Meet Hannah, a Disney College Program participant who recently started a new role working with Disney's premium services. Prior to this role, Hannah began her program in February working at Disney's All-Star Resort in custodial. She was inspired to apply for premium services from her experience in custodial interacting with guests and creating relationships with the cast members around her.
Throughout her program, Hannah made meaningful connections with her leaders, spoke one on one with Disney recruiters, and attended learning sessions led by Disney professionals! Learn more about how Hannah has taken advantage of the endless opportunities Disney Programs has to offer and how that helped her earn a new role within just two months of beginning her Disney College Program.
Why did you do the Disney College Program?
Growing up, my family always loved going to Walt Disney World® Resort. Ever since I was little, I have always dreamt of working for Disney. To be honest with you, I wasn't sure of the path I wanted to take while in college, but I knew that I wanted to do the Disney College Program. So, after high school, I earned my associate's degree just so I could have the chance of being accepted into the program.
Working for Disney has always been a dream of mine because of the happiness and positive atmosphere that cast members create. I'm also really passionate about the opportunities for growth that can result from being a cast member.
Tell us about your time working in custodial and what you want people to know about the role.
Working as a custodian really brought me out of my shell and allowed me to learn so many new things. For example, I really learned how to interact with guests in any situation. I also learned what it was like to work on a team, so working as a custodial cast member allowed me to see what it was like for people to work together to get tasks done efficiently. The custodial role gives cast members a lot of opportunities for growth and career development.
I was kind of nervous about being a custodian at a resort, but the more I worked in my role and location, the more I realized how fun resorts are. During most of my shifts, we'd get to spend time dancing, playing music, and spending time with guests.
Whenever we had some downtime during shifts, I was able to have discussions with my leadership team about the goals I wanted to accomplish while working for Disney. Those one-on-one conversations with my leaders allowed me to make good connections that ultimately lead to positively impacting my career with Disney in the future.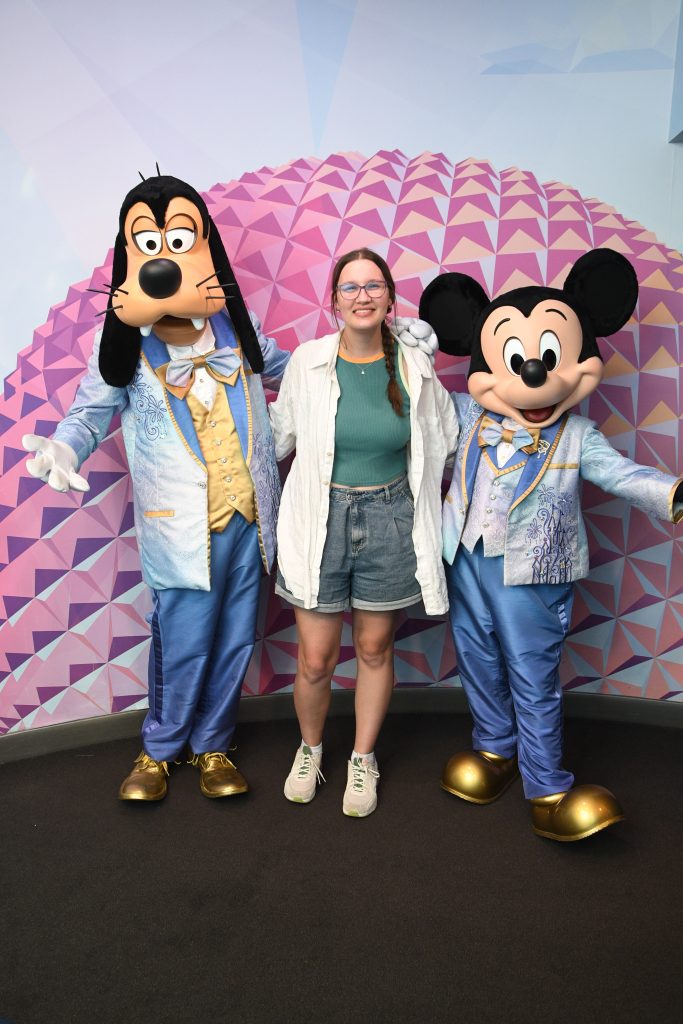 What is one thing you wish you knew when you were starting your Disney College Program?
The biggest thing that I wish I knew before starting my Disney College Program was the importance of networking. People would always say "you need to network" and "networking is so important in your career," but I honestly did not fully understand what that meant. Now that I have been able to network with so many leaders and instructors through the Disney Programs learning offerings, I've realized how important making connections is for my career. I also love that weekly recruiter office hours offered by Disney Programs are so accessible to participants. You can ask them almost anything about your career with Disney, and they will help you in any way that they can.
You are very involved in the learning offerings that Disney Programs offers its participants. Why are you so motivated to be a part of these offerings every week?
When I was first introduced to the learning certificates, I just thought they were cute and thought it would be fun to get one. I saw that a few days after I arrived, there was a session with Dan Davidson, the VP of Human Resources and Crew Experiences that supported Disney, Marvel, 20th Century and Searchlight Productions. I went just for fun to see what it was all about. Once I was there, I realized how cool it was to be hearing from such an awesome person who has such an awesome job.
I came to enjoy and do more of the learning offerings because of the opportunities to meet and connect with many professionals within The Walt Disney Company. It also is so cool to see how many people at Disney started their careers in the Disney College Program.
Why did you apply to a role with Disney's Premium Services: VIP Tours and what was that application process like?
I applied for my new role because I wanted to try something new within the Disney company. I enjoyed my role as a custodial cast member, but I really want to see and learn more about the operation as a cast member while continuing to work firsthand with guests. Also, being a VIP tour guide for Disney was one of the goals that I wanted to accomplish one day. So, I really wanted this role so I could make good connections and learn more about the premium services operation.
The application process for my new role went pretty quickly for me. I think one of the reasons I got accepted into my new role was because of the networking I did with recruiters during the recruiter office hours. One time when I went to the office hours, I actually spoke with one of the recruiters that oversee Disney Programs participants applying for the Disney premium services extension role. I think networking with this recruiter really benefited me through the application process and helped me get accepted into my new role.
What has been your biggest takeaway from your overall Disney College Program experience?
Honestly, I am extremely impressed with myself. Before starting my Disney College Program, I was a homebody who was nervous about moving for the first time and being on my own. Since I've moved to Florida, I have had to figure many things on my own, and I have had to be okay with working through my struggles. I just saw so many opportunities for growth here at Disney, and I am excited to see what is in store for me next.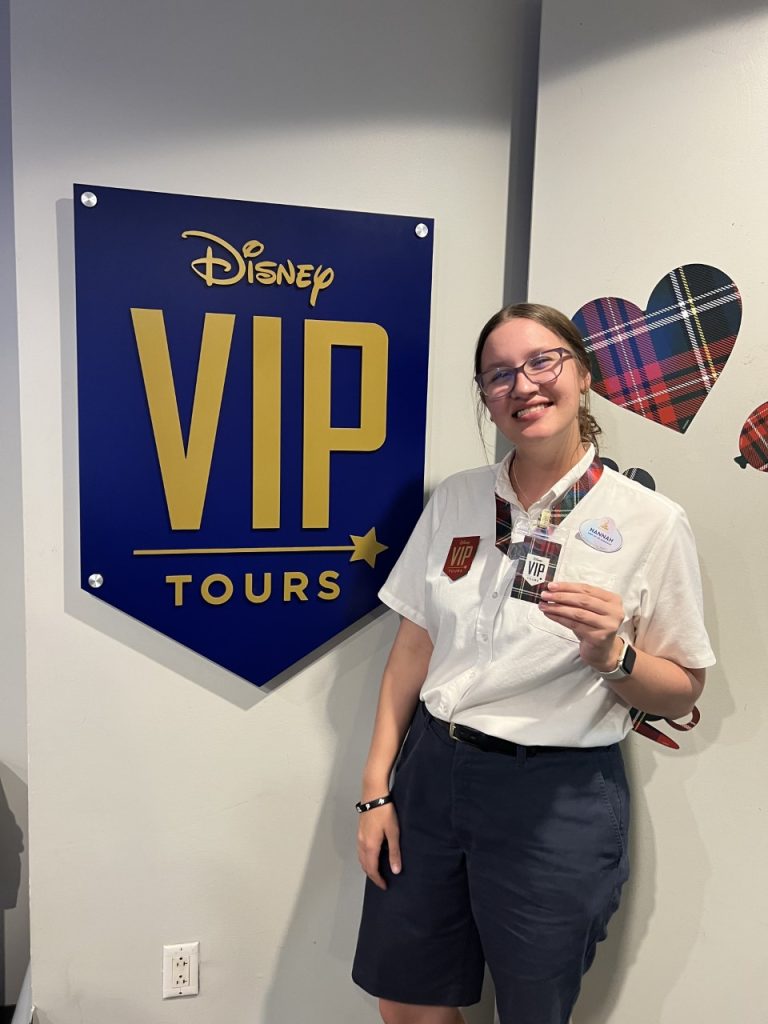 Participating in the Disney College Program opens so many doors for Disney Programs participants to continue a career with Disney and experience things outside their comfort zone! Visit DisneyPrograms.com to learn more and apply.