Meet Victoria, the first Disney Programs participant to earn a Minnie Mouseters
Any Disney Programs participant who successfully completes one of our multi-week sessions facilitated by our learning team is recognized with a Mouseters certificate. But did you know that any Disney cast member who speaks to our participants in a session receives an honorary Minnie Mouseters?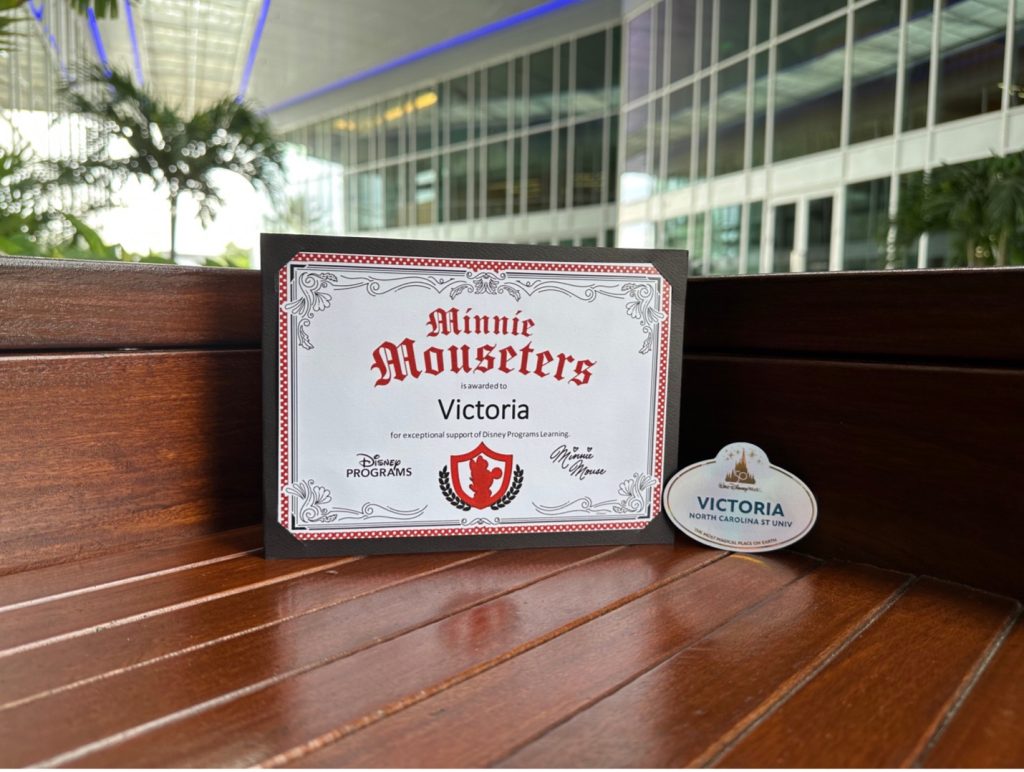 For the very first time, a Minnie Mouseters was awarded to a current participant! Victoria, a conservation education presenter intern, spoke on a panel about her role to our current participants in an informational learning session about the Wilderness Explorer team. Just a few months earlier, Victoria attended the same panel hosted by those who would soon become her coworkers. She was so inspired by their work that she applied for the internship on their team and was offered the role! To now return to speak to new Disney College Program participants on the same panel she once attended is truly a full-circle moment! Victoria was honored to not only receive this certificate but to have the chance to inspire other participants the way she had been inspired.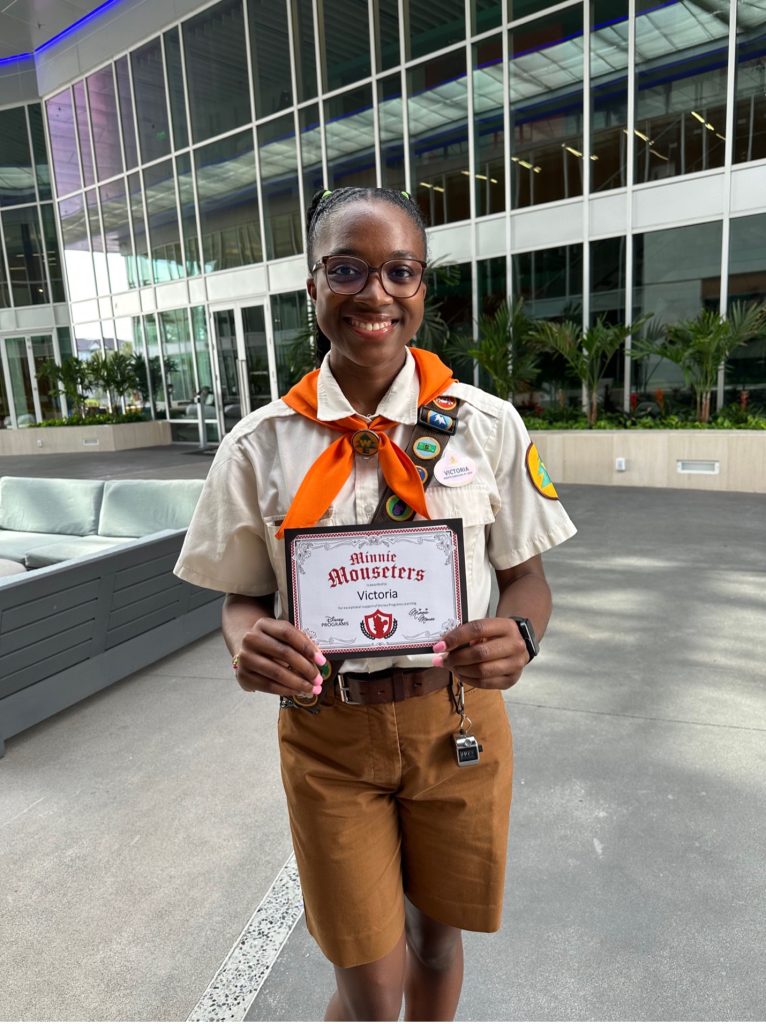 In her role, Victoria gets to share her passion for animals and conservation with guests of all ages at Disney's Animal Kingdom Theme Park. Her favorite part about her role as a Wilderness Explorer is getting to connect younger guests with nature and watching their faces light up as they enter the park for the first time.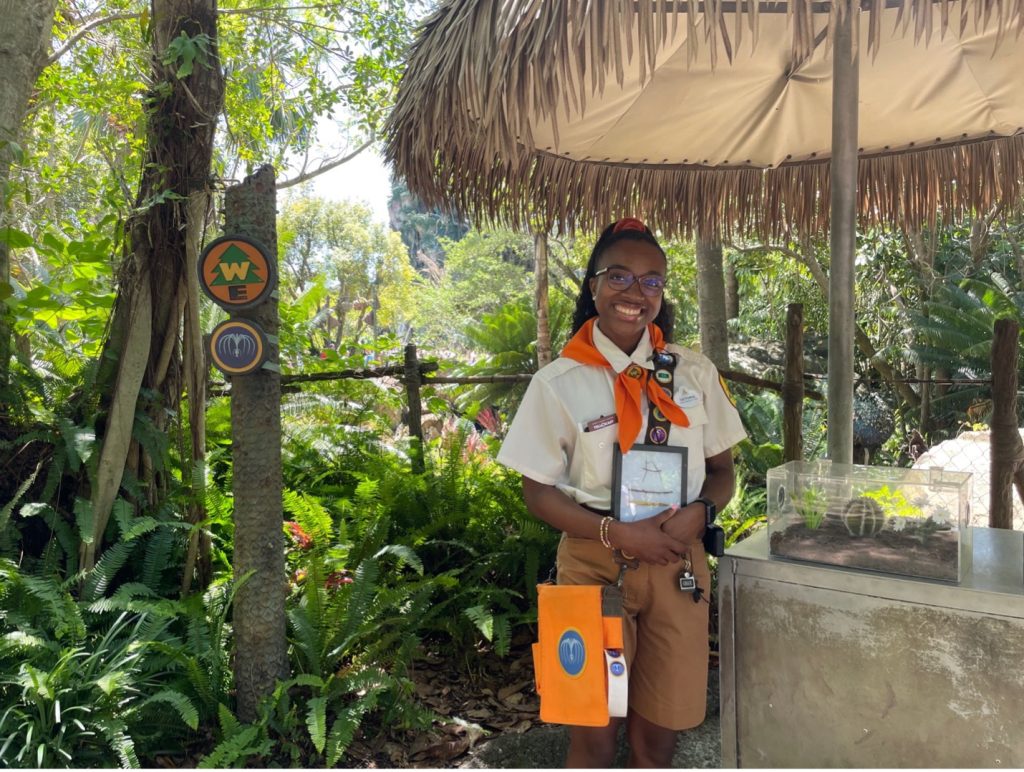 We asked Victoria if she had any advice for current or incoming participants that hope to extend their own programs into a role such as a Conservation Education Presenter. She recommends that in addition to taking advantage of all the learning offerings available, participants put themselves out there and not be afraid to strive for what they really want to accomplish.
Check out the video below to learn more about Victoria's journey from Disney College Program participant to Disney Intern!
Looking to start your own Disney career? Apply now to the Disney College Program!