BONUS EPISODE – General Manager, 'Star Wars: Galactic Starcruiser'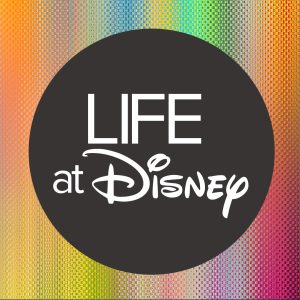 ON THIS EPISODE OF LIFE AT DISNEY
In this bonus episode, your host Ashley Siegel is joined by two special guests from our Disney Parks, Experiences and Products team, 2022-2023 Disney Ambassador of Walt Disney World Ambassador Raevon Redding and Jerome Smith, General Manager of Star Wars: Galactic Starcruiser, a revolutionary new 2-night experience where you are the hero. Raevon takes you on an incredible journey talking with Jerome about his Disney career, highs and lows he has experienced, and some of the things you really want to know about Disney Cast Life.
LISTEN TO THE EPISODE
---
---
ABOUT THE GUESTS
Raevon Redding
As a native Floridian, Raevon was born and raised here in Winter Park, where he often came to the parks to enjoy all that Walt Disney World has to offer. He comes from a long line of magic-makers, including his mother who worked at The Emporium, and his father who worked at Cosmic Ray's Starlight Cafe. Raevon always knew that he wanted to work for The Walt Disney Company. Watching Spectromagic as it glided down Main Street and dazzled everyone with its shimmering lights made him realize his dream of becoming a performer to make magic for Guests the same way he had experienced it as a young child.
As he pursued his degree, he also attended auditions and was selected to become a performer in 2014 where he went on to perform in parades and shows, including Disney Festival of Fantasy Parade and Mickey's Royal Friendship Faire. He also performed in multiple contracts abroad and was honored to be one of the first Black performers in Shanghai Disneyland.
After his time abroad, Raevon returned home and enrolled in the Disney Aspire Program, where he is currently finishing his degree in Hospitality and Event Management through Bellevue University. In 2018, Raevon transitioned from Entertainment to Guest Relations and enhanced the Guest experience as one of the founding members of the Guest Experience Team. Raevon also spent time with Disney Signature Services & Special Activities as a VIP Tour Guide, where he had the opportunity to curate and lead unique tour experiences for clientele from all over the world. Raevon is grateful for the many wonderful Cast Members he has met, and for the extraordinary experiences he has had within the company.

Jerome Smith
Jerome Smith is the General Manager of the Star Wars: Galactic Starcruiser at Walt Disney World in Orlando, Florida. Since recently acquiring the role in June 2021, Jerome and his team have worked relentlessly with dynamic partners across the Company to open this unique and one-of-a-kind experience. After launching on March 1, 2022, Jerome has enjoyed seeing Guests from around the world fully immerse themselves in a galaxy far, far away.
Prior to joining Disney in 2012, Jerome's Food & Beverage career was very versatile; from fine dining restaurants in downtown Chicago, to private golf and country clubs in Oklahoma City. He graduated with a Bachelor's degree in Service Management with a Specialization in Hospitality Enterprise from Ashford University. Jerome ultimately landed on the East coast and managed Buffalo's at Palmetto Bluff: a 5-Star Montage Resort in Bluffton, South Carolina.
Before his recent move to Orlando, Jerome became the first South Carolina local to be promoted to General Manager at Disney's Hilton Head Island Resort. As GM, Jerome oversaw a 123-room beach property, navigated a pandemic, and encountered more than a few hurricanes. Jerome took great pride in his hands-on approach and his ability to deeply connect with his Cast and Guests. As a result, Jerome and his team sustained some of the highest scores ever recorded for resort Staff Experience at Walt Disney World.
While in Hilton Head, Jerome was well connected in the community, and his accomplishments included; Disney Legacy Award-Recipient, Hilton Head Chamber of Commerce-Executive Committee-Vice Chair of Memberships, University of South Carolina Beaufort Education Board-Vice Chair and Athletic Committee-Chair, Shelter Cove Association-Board Member, Southern Innkeepers Association-VP of South Carolina, South Carolina Restaurant and Lodging Association-Member, Assistant Coach at Hilton Head Christian Academy Girls Basketball (2021 State Champions), and Boys & Girls Club of Bluffton-Volunteer.
SHOW NOTES
Disney Ambassadors serve as official spokespersons on behalf of the company, emissaries of goodwill in the community, and as representatives for all Cast Members.
Disney Cruise Line is a cruise line operation that is a subsidiary of The Walt Disney Company. The company was incorporated in 1996 as Magical Cruise Company Limited, through the first vessel, Disney Magic, and is domiciled in London, England, with their operational headquarters located in Celebration, Florida.
Disney's Hilton Head Island Resort is a Disney Vacation Club Resort and vacation rental accommodation, part of the Disney brand of timeshares. The resort is located in Hilton Head Island, South Carolina, a five-hour drive from Walt Disney World Resort. Designed by the firm of the 2007 Driehaus Prize winner, Cooper, Robertson & Partners, it opened on March 1, 1996. The property is on a secluded 15-acre island in the Shelter Cove Harbor area of Hilton Head Island.

Disney Parks, Experiences and Products (DPEP)

, is one of The Walt Disney Company's five major business segments and a subsidiary. It was founded on April 1, 1971, exactly six months before the opening of Magic Kingdom at Walt Disney World Resort in Bay Lake, Florida, just outside of Orlando.
Disney's Vero Beach Resort is a Disney Vacation Club resort located in Vero Beach, Florida. Established in 1995, it was the first Disney Vacation Club resort to be constructed outside the Walt Disney World Resort.
Simon Oliver Sinek is an American author and inspirational speaker. He is the author of five books, including Start With Why (2009) and The Infinite Game (2019).
Star Wars is an epic space-opera, multimedia franchise created by George Lucas, which began with the 1977 film and quickly became a worldwide pop-culture phenomenon. The franchise has been expanded into various films and other media, including television series, video games, novels, comic books, theme park attractions, and themed areas, comprising an all-encompassing fictional universe.

Star Wars

: Galactic Starcruiser

is a revolutionary new 2-night experience where you and your group will embark on a first-of-its-kind Star WarsTM adventure you can call your own. It's the most immersive Star Wars story ever created—one where you eat, sleep and live the experience and journey further into a Star Wars adventure than you ever dreamed possible.

The Walt Disney Legacy Award

is Disney Parks, Experiences and Products' highest honor and recognizes truly exceptional individuals within the organization who excel in the criteria of Dream, Create and Inspire.
The Walt Disney World Resort is an entertainment resort complex in Bay Lake and Lake Buena Vista, Florida, United States. Opened on October 1, 1971, the resort property covers nearly 25,000 acres. The resort comprises four theme parks (Magic Kingdom, Epcot, Disney's Hollywood Studios, and Disney's Animal Kingdom), two water parks (Disney's Blizzard Beach and Disney's Typhoon Lagoon), 31 themed resort hotels, nine non-Disney hotels, several golf courses, a camping resort, and other entertainment venues, including the outdoor shopping center Disney Springs.
---
---