Episode 3: National Geographic – Scripted Content and Destination Management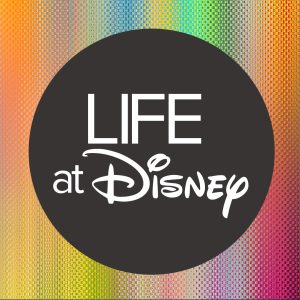 ON THIS EPISODE OF LIFE AT DISNEY
National Geographic has been igniting the explorer in all of us for over 130 years. In this episode, we hear from Hugh Fitzpatrick, Vice President of Scripted Content, and Benji Schwartz, Destination Manager on the Land and Cruise team at Nat Geo Expeditions. Whether you are interested in creating content for National Geographic's scripted shows like Genius or A Long Road Home or helping create itineraries for Nat Geo Expeditions, we learn that it is all about deepening people's understanding of the world and our role within it.
LISTEN TO THE EPISODE
---
---
ABOUT THE GUESTS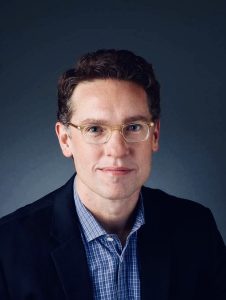 Hugh Fitzpatrick
Hugh Fitzpatrick is the Vice President of Scripted Programming and Development for National Geographic, home of the Emmy-winning series Genius, The Hot Zone, The Long Road Home and the upcoming Disney+ original drama series Genius: MLK/X and A Small Light.
Previously, he was Head of Television for Teakwood Lane, the production company behind the Emmy-winning series Homeland and 24, and Vice President of Scripted Programming at BBC Worldwide Productions. Prior to that, Fitzpatrick was a literary agent at WME, representing television writers and directors.
SHOW NOTES
20th Television

is an American

television production

company that is a subsidiary of

Disney Television Studios

, a division of

Walt Disney Television

, which is a part of the

Disney General Entertainment Content

division of

The Walt Disney Company

.

ABC Signature

is an American

television

production

studio that is a subsidiary of

Disney Television Studios

, a division of

Walt Dis

n

ey Television

, which is part of the

Disney General Entertainment Content

division of

The Walt Disney Company

.

Chris Albert

is Executive Vice President of Communications Worldwide and Talent Relations for the National Geographic Channels, responsible for developing and executing consumer and trade communications strategy for the National Geographic Channel, Nat Geo WILD, and Nat Geo MUNDO.

Darren Aronofsky

is an American film director, producer, and screenwriter. His films are noted for their

surrealism

, melodramatic, and disturbing elements, often based on

psychological fiction

.

Drew Goddard

is an American screenwriter, director, and producer. He began his career writing episodes for the television shows

Buffy the Vampire Slayer

,

Angel

,

Alias

, and

Lost

. After moving into screenwriting in film, he wrote

Cloverfield

(2008),

World War Z

(2013), and

The Martian

(2015), the latter earning him a nomination for the

Academy Award for Best Adapted Screenplay

. In 2011, he made his directorial debut with

The Cabin in the Woods

.

Genius

is an American

anthology

period drama

television series developed by

Noah Pink

and

Kenneth Biller,

which premiered on

National Geographic

. The first season, which aired between April and June 2017, followed the life of

Albert Einstein.

The season is based on the 2007 book

Einstein: His Life and Universe

by

Walter Isaacson

. The second season, which aired between April and June 2018, followed the life and artistry of

Pablo Picasso

. In April 2018, National Geographic renewed the series for a third season focused

on

Aretha Franklin

.

It aired in March 2021. In December 2020, the series was renewed for a fourth season, which is set to be released on

Disney+

. The series will follow the life of

Martin Luther King Jr.

and

Malcolm X

.

Gina Prince-Bythewood

is an American film director and screenwriter. She is known for directing the films

Love & Basketball

(2000),

Disappearing Acts

(2000),

The Secret Life of Bees

(2008),

Beyond the Lights

(2014), and

The Old Guard

(2020).

Jake Kasdan

i

s an American filmmaker and actor. He is best known for directing

Walk Hard

(2007),

Bad Teacher

(2011)

,

Jumanji: Welcome to the Jungle

(2017), and

Jumanji: The Next Level

(2019).

Joan Rater

i

s an American television producer and screenwriter. Her most notable work has been for the medical drama

Grey's Anatomy

, for which she has served as writer, producer, and supervising producer for over fifty separate episodes.

John Chu

is an American film director, producer, and screenwriter. He is best known as the director of 2018's

Crazy Rich Asians

, the first film by a

major Hollywood studio

to feature a majority cast of Asian descent in a modern setting since

The Joy Luck Club

in 1993

.

John Ridley

is

an American screenwriter, television director, novelist, and showrunner, known for

12 Years a Slave

, for which he won an

Academy Award for Best Adapted Screenplay

. He is also the creator and showrunner of the

anthology series

American Crime

. His most recent work is the

documentary film

Let It Fall: Los Angeles 1982–1992

.

Keshet

envisions a world in which all LGBTQ Jews and families can live with full equality, justice, and dignity. By strengthening Jewish communities and equipping Jewish organizations with the skills and knowledge they need to make all LGBTQ Jews feel welcome, the organization works to ensure the full equality of all LGBTQ Jews and families in Jewish life. They also create spaces in which all queer Jewish youth feel seen and valued and advance LGBTQ rights nationwide.

The Long Road Home

accounts of journalists and authors regarding the Iraq War are dramatized, and a specific focus is given to the events surrounding a deadly ambush that leads to a desperate rescue operation as well as the reaction of family members.

Lucas Shaw

joined Bloomberg in 2014 from The

Wrap

and created the newsletter that eventually became the foundation of Screentime. He continues the newsletter and other Screentime-related projects as well as reporting and writing.

Melvin Mar

is a television and film producer. He is best known for producing the films

The TV Set

,

Walk Hard: The Dewey Cox Story

, and

Bad Teacher

. His television credits include "New Girl," "Fresh Off the Boat," "The Grinder," and "Weird Loners."

Reggie Rock Bythewood

is an American film director, writer, actor, and producer.

He is known for creating the films

Dancing in September

(2000) and the television shows

Shots Fired

(2017) and

Swagger (TV series)

(2021).

A Small Light is the remarkable story of a Dutch woman who risked her life to shelter Anne Frank's family from the Nazis for more than two years and then preserved Anne's diary is the subject of

A Small Light

,

a National Geographic limited series ordered by

Disney

+. The project comes from

Grey's Anatomy

alums

Joan Rater

and

Tony Phelan

,

Susanna Fogel

(

The Flight Attendant

), ABC Signature, and

Keshet

Studios.

Susanna Fogel

is

an American director, screenwriter, and author, best known for co-writing the 2019 film

Booksmart

and for co-writing and directing the 2018 action/comedy

The Spy Who Dumped Me

. Her many accolades include a

DGA Award

and nominations at the

BAFTA Film Awards

, the

Primetime Emmy Awards

,

and the

WGA Awards

.

Tony Phelan

i

s an American television screenwriter, producer, and director. He is married to television producer and screenwriter

Joan Rater.

Phelan is best known for his work on

ABC

's

Grey's Anatomy

, for which he has been nominated for two

Emmys

and three

WGA awards

, of which he has won one, shared with the writing team members from the show.
Benji Schwartz
With over 20 years of experience in the tourism industry, Benji Schwartz has made a career of traveling the world and sharing its natural wonders with others. Working as a nature guide, Benji has led tours to all seven continents and nearly 100 countries including safaris in Africa, birding in the Amazon, snorkeling trips to the South Pacific, and lecturing on Antarctic cruises.
Benji is also an avid conservationist and has worked to promote responsible tourism around the world, including time in India where he helped open a guide training institute to promote conservation and sustainable livelihoods through birdwatching tourism.
In his time at Disney, Benji has worked at the main entrance of Disney's Animal Kingdom Theme Park, led tours for Wild Africa Trek at the same park, and conducted sea turtle research on Disney's Conservation Team. Benji's current role as a destination manager with Adventures & Expeditions allows him to create once-in-a-lifetime experiences for guests traveling on National Geographic Expeditions around the world.
SHOW NOTES
Adventures by Disney

provides group-guided family vacations to various domestic and international destinations. Adventures by Disney provides 37 planned trips on six continents.
Antarctica is Earth's southernmost continent.

Custom Trips

are tailor-made itineraries designed for individual travelers, families, or small groups.
Dian Fossey was an American primatologist and conservationist known for undertaking an extensive study of mountain gorilla groups from 1966 until her death in 1985. Gorillas in the Mist, a book published two years before her death, is Fossey's account of her scientific study of the gorillas at Karisoke Research Center and prior career.
Machu Picchu is a 15th-century Inca citadel located in the Eastern Cordillera of southern Peru on a 2,430-meter (7,970 ft) mountain ridge.
National Geographic, formerly the National Geographic Magazine, sometimes branded as NAT GEO) is a popular American monthly magazine published by the National Geographic Society. Known for its photojournalism, it is one of the most widely read magazines of all time.

National Geographic Expeditions

span the globe and are designed to reflect our travelers' broad spectrum of interests. Guests travel on land, aboard small ships, along classic train routes, and in the comfort of a private jet. A National Geographic Expert or expert team accompanies most expeditions, sharing their knowledge and passion for a region and making each experience enriching and unforgettable.

National Geographic Journeys with G Adventures

offered in collaboration with G Adventures, National Geographic Journeys, and National Geographic Family Journeys are small-group trips built on meaningful encounters with people and places, interactions with knowledgeable local guides, and fun—all at an unbeatable value!

National Geographic Society

has funded the best and brightest individuals dedicated to scientific discovery and understanding of our world. Their historic commitment to dauntless exploration dates back to its founding in 1888, when 33 prominent scholars and scientists established an organization dedicated to the "increase and diffusion of knowledge." Today, National Geographic Explorers are continuing to push the boundaries of knowledge, uncovering new insights about the natural and cultural worlds and strengthening our connection to them and one another.

Private Expeditions

are unique itineraries designed to bring you and the traveling companions you choose—whether it's one, two, or ten—to extraordinary places all over the world. Select the itinerary below that captures your imagination and pick your travel dates—they'll take care of the rest.

Signature Land

is a premium, fully planned itinerary that provides an enriching, in-depth look at the history, culture, and natural heritage of a destination. Each is accompanied by a National Geographic Expert who offers insights into the places explored through fascinating presentations and informal discussions.
The South Pole, also known as the Geographic South Pole, Terrestrial South Pole, or 90th Parallel South, is one of the two points where Earth's axis of rotation intersects its surface. It is the southernmost point on Earth and lies on the opposite side of Earth from the North Pole at a distance of 12,430 miles (20,004 km) in all directions.
True-Life Adventures is a series of short and full-length nature documentary films released by Walt Disney Productions between the years 1948 and 1960. The series won eight Academy Awards for the studio, including five for Best Two Reel Live Action Short and three for Best Documentary Feature.
---
---
---