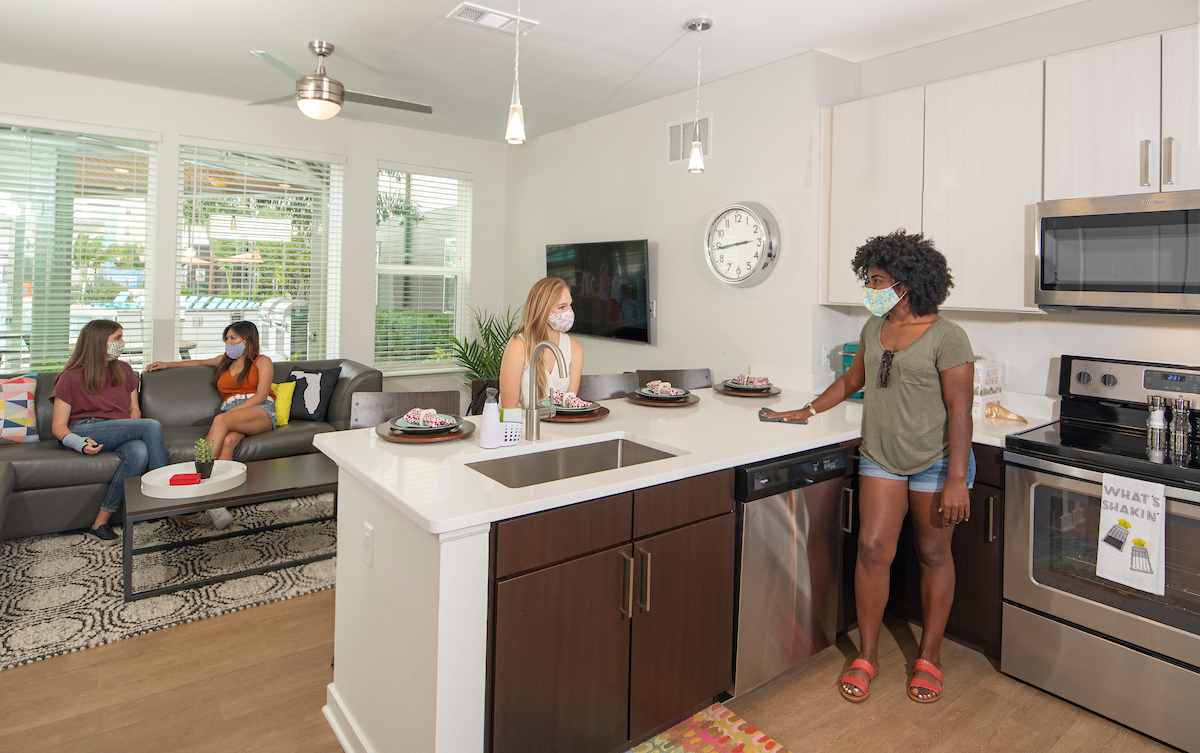 Room assignments will take into consideration preferences, and will be done based on availability. All apartments have four participants per apartment.
Flamingo Crossings Village offers a variety of amenities for participants to enjoy. Community amenities include resort-style pools, indoor and outdoor recreational areas, and a fitness center. Each apartment includes keyless entry, a Smart TV and in-unit washer and dryer. All apartments, courtyards and breezeways are non-smoking.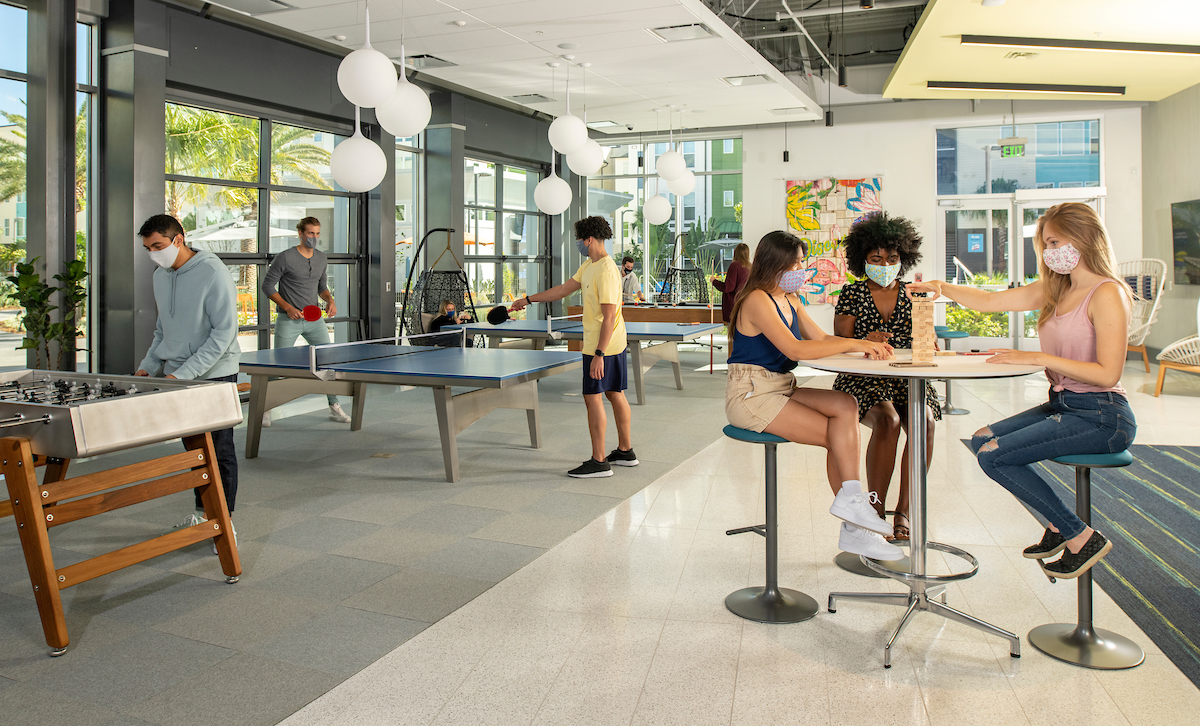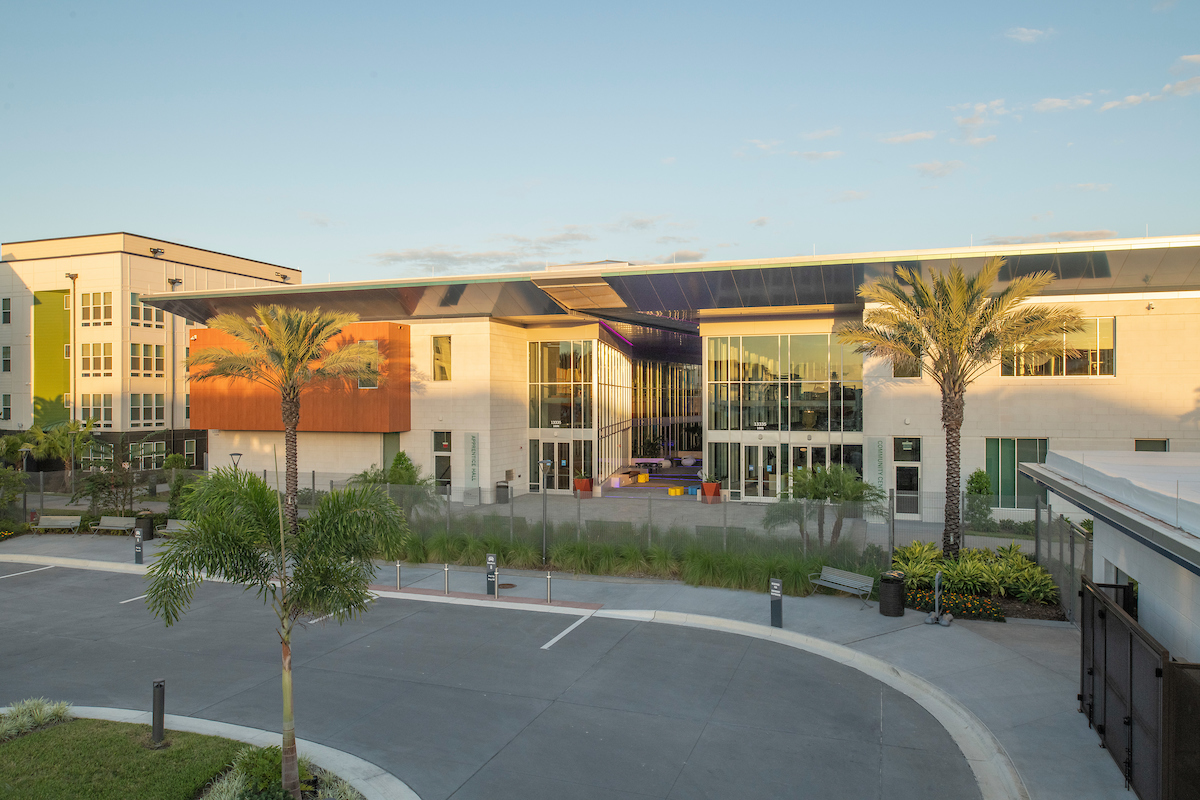 Parking and Transportation
Participants wishing to bring a vehicle must register their vehicle and will be charged a decal fee. Parking decals will be sold based on availability, and you will not be allowed to park at Flamingo Crossings Village if you do not have a decal. Transportation is provided to and from your work location.
Visitors are welcome to visit a participant's apartment. However, non-program participants are prohibited from staying overnight. Visitor parking is limited and available on a first-come, first-serve basis.