REJOIGNEZ LES ÉQUIPES DU DISNEYLAND® HOTEL POUR SA RÉOUVERTURE EN 2024 ! [FR/EN]
Please find the English version below.
Les recrutements au sein du Disneyland® Hotel sont désormais ouverts à toutes et tous ! Réception, accueil, restauration, bar, service d'étage, vente, bien-être et loisirs, postulez dès à présent pour prendre part à la réouverture de cet hôtel légendaire.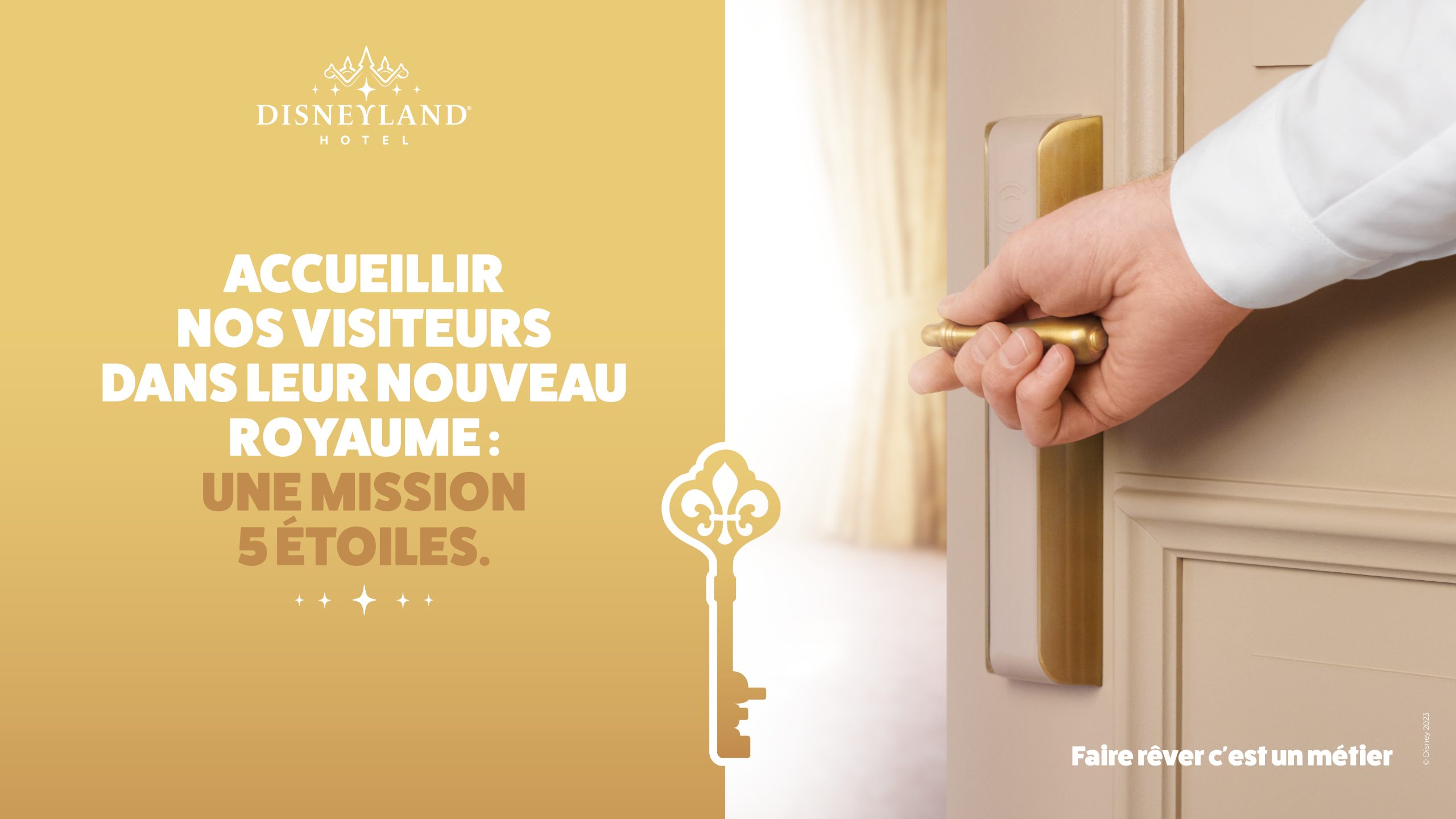 Idéalement situé à l'entrée du parc Disneyland, cet hôtel iconique de notre destination est actuellement en rénovation et ouvrira à nouveau ses portes en 2024.
Entièrement sublimé et véritable royaume de nombreux Princes et Princesses issus des classiques Disney mais aussi des succès plus récents, le Disneyland Hotel proposera une expérience encore plus immersive et raffinée, avec un authentique service cinq étoiles et une hospitalité exceptionnelle.
Le Disneyland Hotel sera une invitation à faire rayonner le luxe et la magie Disney dans un cadre de travail prestigieux et international, où vous ferez vivre aux visiteurs une expérience royale hors du commun. Grâce à votre savoir-faire et votre sens du service, ainsi qu'à des formations spécifiques et l'accompagnement de votre leadership, vous serez un acteur ou une actrice clé de leur immersion dans ce lieu de passion.
Que ce soit pour offrir un accueil personnalisé d'exception, veiller au sommeil de tout un royaume ou servir une expérience culinaire digne des contes de fées, prenez part à cette aventure pas comme les autres, rendez-vous dès maintenant sur notre site carrière pour retrouver toutes nos offres en CDI.
La diversité et l'inclusion sont au cœur de nos valeurs, nos postes sont ouverts à tout le monde.
¶
---
¶
JOIN THE DISNEYLAND® HOTEL TEAMS FOR THE REOPENING IN 2024!
Recruitment for positions at the Disneyland® Hotel is now open to one and all! Reception, greeting, restaurant & bar service, housekeeping, boutique sales, well-being and recreation… apply today to be part of the reopening of this legendary hotel.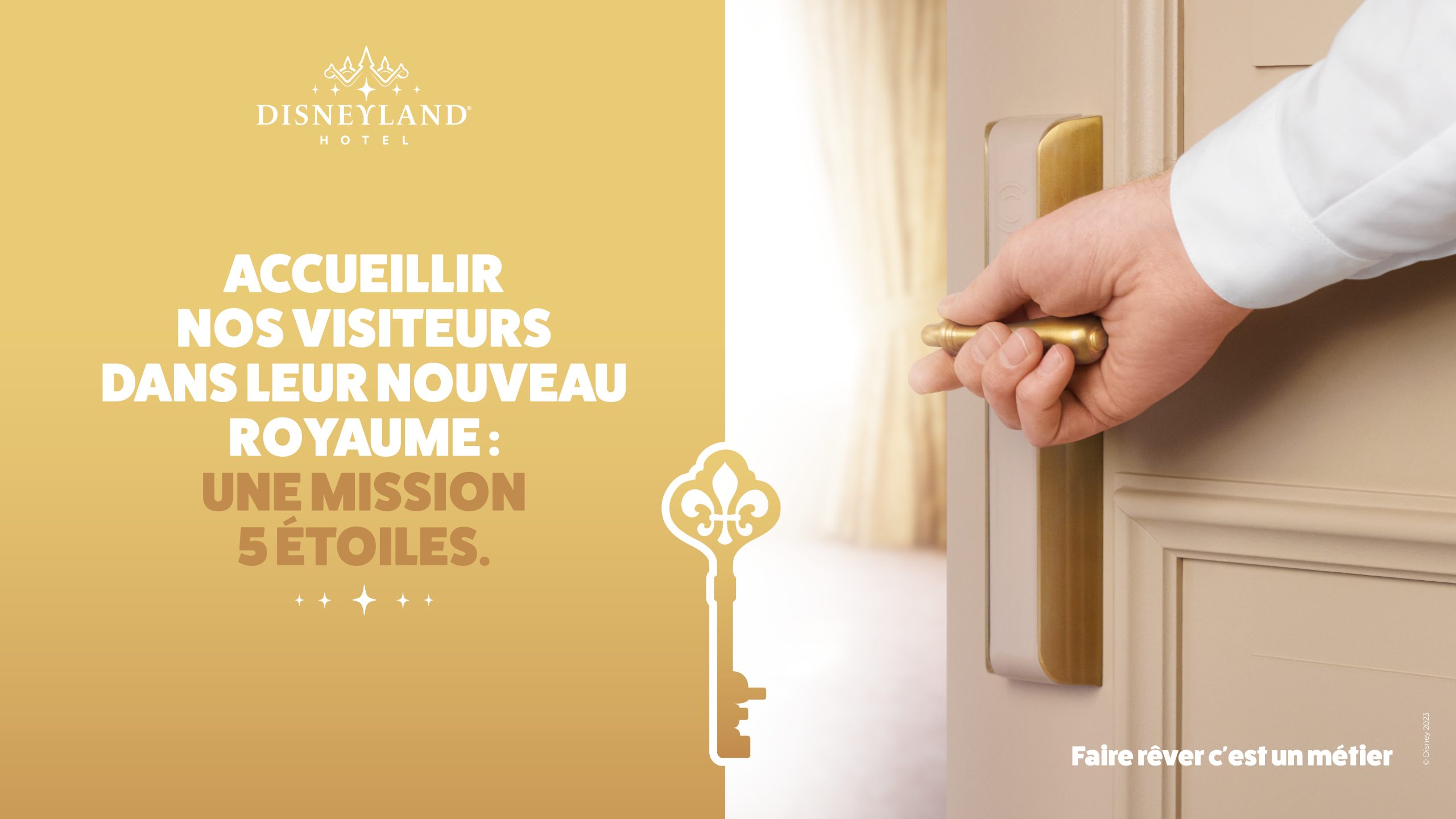 Ideally located at the entrance to Disneyland Park, our destination's iconic hotel is currently being renovated and will open again to the public in 2024.
More sumptuous than ever, a veritable kingdom for Princes and Princesses from Disney Classics and more recent releases, the Disneyland Hotel will offer an even more refined and immersive experience, with authentic five-star service and exceptional hospitality.
The Disneyland Hotel will be an invitation to showcase luxury and Disney magic in an upscale and international work environment where you will provide our guests with an extraordinary royal experience. Your hospitality skills and know-how, along with specific training and leadership support, will be the key to immersing them in this inspiring venue.
Whether you offer guests a bespoke world-class welcome, ensure a good night's sleep for the whole kingdom or serve a gourmet experience straight out of a fairytale, this is your chance to embark on a truly singular adventure. Go to our career website to view all of our permanent (CDI) job offers.
Diversity and inclusion are two of our core values, our positions are open to all.