REJOIGNEZ DISNEYLAND® PARIS EN ALTERNANCE ! [FR/EN]
Please find the English version below.
Apprendre un métier dans l'entreprise où la magie prend vie, et qui est prête à vous transmettre des savoir-faire indispensables pour vous épanouir dans votre vie professionnelle, c'est possible ! Tentez l'aventure au sein de Disneyland Paris  !

Découvrez en vidéo l'aventure en alternance de Gabriel, Axel, Adeline et Daniel qui partagent leur quotidien au sein de Disneyland Paris :
Apprentissage ou contrat de professionnalisation : découvrez nos opportunités à pourvoir dans de nombreux domaines !
Comme chaque année, nous proposons de nombreuses opportunités en contrat d'apprentissage ou de professionnalisation dans nos fonctions supports et opérationnelles pour la rentrée 2023. Ces contrats sont accessibles à partir de 16 ans et jusqu'à 29 ans pour l'apprentissage et 26 ans pour les contrats de professionnalisation. Leur durée est variable, entre 1 et 3 ans, en fonction des études que vous préparez. Par ailleurs, des solutions de logement pourront vous être proposées si vous n'habitez pas en Île-de-France.
Débuter votre carrière à Disneyland Paris vous permettra de gagner en autonomie, de développer vos compétences et de vivre une expérience professionnelle et humaine unique.
De multiples opportunités sont à pourvoir dans les domaines suivants :
Hôtellerie et restauration
Accueil – tourisme – vente
Services techniques
Sécurité – sûreté
Technique spectacle
RH
Legal
Finance
Marketing
Commerce
Communication
IT
Ingénierie
Pourquoi nous rejoindre ? 
Les 17 000 Cast Members de Disneyland Paris proviennent de plus de 120 pays, parlent plus de 20 langues et occupent 500 métiers différents. Vous travaillerez dans un environnement multiculturel qui vous permettra de vous enrichir et de découvrir différents départements et de nombreuses activités professionnelles. Nos experts ont cependant tous un but commun, celui de faire rêver petits et grands. Un objectif ambitieux qui requiert une rigueur et une implication au quotidien.
A Disneyland Paris, vous acquerrez une expérience professionnelle riche, reconnue sur le marché du travail. Vous serez accueilli(e) lors d'un Séminaire d'intégration des alternant(e)s, tuteurs et tutrices organisé chaque année à la rentrée pour vous permettre d'appréhender notre entreprise, d'échanger avec vos futurs collègues et commencer à créer votre réseau interne.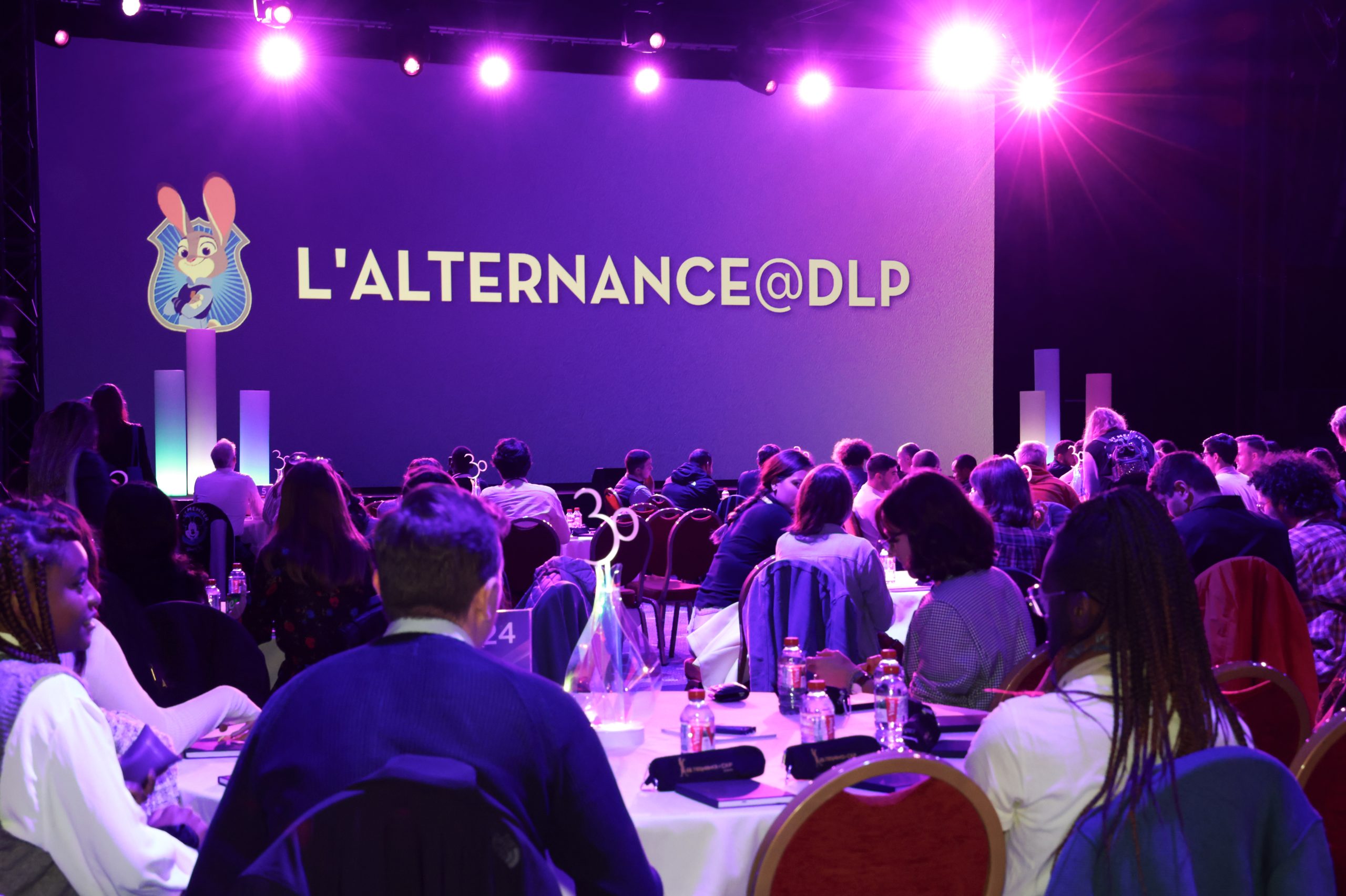 Nous avons hâte de pouvoir vous offrir une première expérience professionnelle inoubliable !
Convaincu(e) de nous rejoindre ? Postulez dès maintenant ! 
Vous trouverez plus d'informations dans chaque offre d'emploi. Nous vous invitons à les consulter attentivement et à postuler à celle qui vous correspond en cliquant sur ce lien : ACCÉDER À NOS OFFRES
Pour en savoir plus sur Disneyland Paris en tant qu'employeur rendez-vous sur notre site Careers.DisneylandParis.com
¶
---
JOIN DISNEYLAND® PARIS FOR A WORK-STUDY EXPERIENCE!
How would you like to learn a profession in the company where magic comes alive? In a company ready to transfer the knowledge you need to grow into your job and thrive? Then say yes to Disneyland Paris!
Check out our video featuring Gabriel, Axel, Adeline and Daniel who tell you more about their work-study adventure at Disneyland Paris:
Apprenticeships or vocational training contracts: opportunities are available in many different areas!
This year, once again, we are offering numerous apprenticeship and vocational training opportunities in our support and operational functions for the school year starting in September 2023. To be eligible, you must be aged 16 to 29 for apprenticeships and up to 26 years old for vocational training. These contracts can last between 1 and 3 years, depending on your course of studies. Plus, housing solutions are available if you live outside the Ile-de-France region.
By starting your career at Disneyland Paris, you will become more autonomous, develop your skill set and enjoy a unique professional and interpersonal experience.
Choose from opportunities in the following areas:
Hotels and restaurants
Greeting – tourism – sales
Technical services
Safety - Security
Show technicians
HR
Legal
Finance
Marketing
Business
Communication
IT
Engineering
Why join us?
The 17,000 Disneyland Paris Cast Members come from 120 countries, speak 20 languages and have 500 different professions. You will work in an enriching multicultural environment while discovering different departments and a wide range of jobs and professions. All different, but all working towards one objective: making dreams come true for guests of all ages. And they meet this ambitious goal through constant dedication and attention to detail.
Disneyland Paris provides you with meaningful work experience, one with added value on the job market. In September, you will be welcomed at the annual Integration Seminar for students and tutors where you will learn more about our company, exchange with your future colleagues and start creating an internal network.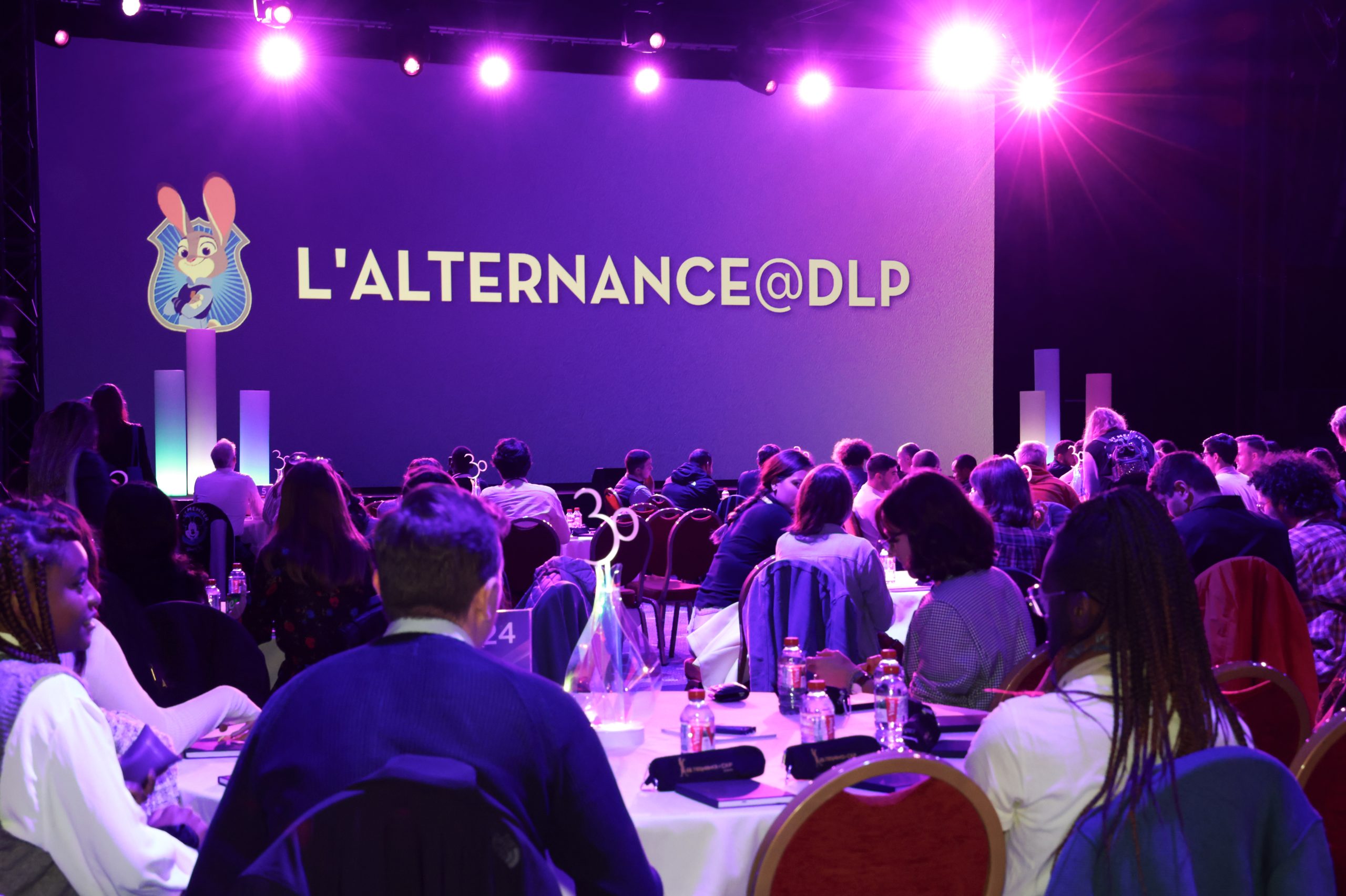 We look forward to offering you an unforgettable professional experience!
Sound good? Apply today!
Check out our different job offers for more details. We invite you to read each offer carefully and apply to the one that best corresponds to your profile: ACCESS TO OUR JOB OFFERS
To find out more about Disneyland Paris as an employer, go to our website: Careers.DisneylandParis.com