College Program Alumni Spotlight: Jaonni Riley, College & International Programs Recruitment Coordinator
Meet Jaonni, a coordinator supporting College and International Programs Recruitment. A California native, Jaonni's Disney journey began on a Disney College Program at Disneyland® Resort and later continued with an additional College Program at Walt Disney World® Resort. After her second College Program, Jaonni went on to do a Disney Internship with the College and Campus Programs Recruitment. We met with Jaonni to learn about her experiences with Disney, special moments from her College Program and internship, and some advice she has for current and future Disney Program participants.
Why did you choose to pursue a career with Disney?
I chose to pursue a career with Disney because of the limitless opportunities available. When planning my future, I wanted to work for a company that cares for their employees as individuals both in their professional and personal lives. A company that promotes from within. A company that values diversity and inclusion and makes this priority. A company where other like-minded individuals share a passion for the work they do and understand the impact it makes on others and the legacy it leaves behind. A company that I was proud of and that made me happy. That is Disney.
Growing up in California going to Disneyland was always a special time with my family that I always looked forward to. Something I noticed on our visits is that there were not a lot of people that looked like me working in the parks. I didn't see this as an obstacle to working for Disney, but rather an opportunity to challenge myself to apply for a role and become that representation for someone else.
Tell us about your Disney College Program experience.
I did my first College Program at Disneyland in the spring of 2020 working at California Adventure in merchandise. That was a great experience filled with lots of magical moments. My role in merchandise allowed me to work in many different locations within the park so no two days were the same.
Unfortunately, that experience was cut short, but when the program returned in 2021, I got the opportunity to come to Walt Disney World! On my Disney World program, I worked food and beverage at EPCOT in the Germany Pavilion. Part of my role at the Biergarten Restaurant involved seating and greeting so I got to interact with guests all the time.
Something I'm really proud of is how far the College Program has come! Seeing the new branding feature a girl with curly hair like mine and greater representation among participants makes me really excited for where Disney Programs is going and I'm so grateful for the experience I had and to know be part of our continued growth and evolution.
Tell us about your Disney Internship experience.
I was an intern with College and Campus Program Recruitment. My team is responsible for providing a seamless onboarding experience for participants coming on a Disney Program. I assisted with fulfilling offers for the College Program and College Program extension offers; assisting with guest questions within the Programs Support site; and I assisted with post-application and pre-arrival communication for new participants.
One of the best things about my internship experience is that I never felt like an intern. The interns on my team all had specific responsibilities that contributed to our operation, and the whole Recruitment team felt like on big cohesive unit with a lot of collaboration. Everything and everyone's roles all worked really well together.
How do you feel your College Program and Disney Intern experiences prepared you for your current role?
Participating on the College Program helped prepare me for my current role because I learned the importance of building a network and maintaining professional relationships. During my Disney Internship, I gained hands-on experience in the Disney recruitment process which are skills that are now critical to my day-to-day responsibilities in my current role. I moved across the country to take risks, learn, and develop outside of my comfort zone and I believe those opportunities granted me the space to do just that.
What is a highlight from your College Program or Disney Intern experience?
This was a surprise moment but a major highlight from my internship was when I got to meet Bob Chapek, Josh D'Amaro, and Jeff Vahle! This was the first time these Disney leaders had visited the new housing complex and I was part of a group of other Disney Program participants to meet them and share about my experience.
What was really cool about meeting them is that they were all very personable and very easy to talk to, but also to be able to meet and see them in person. That was a really good reminder for me that although these are very well-known leaders and they are put on a pedestal by many people within the company, they are just people like me. It was also a moment that provided me with the hope that one day the other participants and I could get to where they are as leaders at The Walt Disney Company, and that our College Program or Disney Internship is just the beginning of it all!
What are your hopes and goals for your Disney career?
My goal is to constantly learn, grow, and never become too comfortable in any one role. Additionally, I hope to always be in a role that allows me to make a positive impact on someone else. I believe that the sky is truly the limit at The Walt Disney Company and that each role is a stepping stone to the next. I hope to always be challenged and taken out of my comfort zone. There is still so much for me to learn in my current role, but I am excited for where my journey here at Disney will take me.
What advice do you have for current participants hoping to pursue a career with Disney?
There are three pieces of advice that I'd like to share.
Network! I did a lot of meet and greets with people in areas I was interested in to get to know them and learn what the day-to-day for them in those roles is like. This also helped me determine what I was interested in and what didn't interest me as much so I could communicate that to my leaders what those interests are. Sharing your interests with your leaders also helps them give you direction as you explore roles after your program.
Say yes to as much as you can! You're only an intern or on a Disney Program for so long, so that gives you the opportunity to learn as much as you can, and you may gain new experiences from it too.
Be a good partner to your team members. You were selected for your role for a reason so always do the best you can with every task you're given and give your leaders a reminder of what makes you special. That may also motivate them to help you in your next steps whether it be exploring a new role or staying with your current team.
If you're ready to begin your Disney journey, now is a great time to do so! There are Disney Internship roles available for the Spring 2023 season. Visit DisneyInterns.com to explore current openings and apply today!
Applications for the Disney College Program are also open! Build the foundation for your Disney career as you create, study, and experience the magic of Walt Disney World® Resort all while making memories with friends from around the world. Click here to apply today!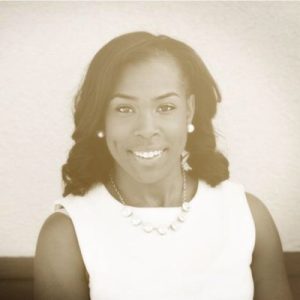 by Bethany C., Communications Specialist